If You're An Enneagram Type 2, You Should Watch These TV Shows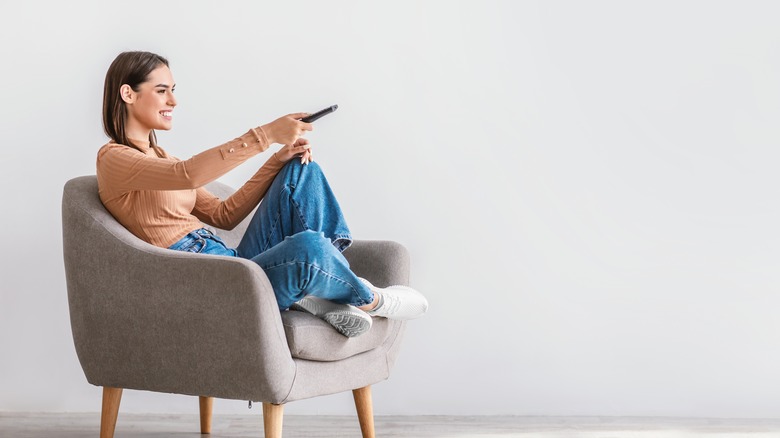 Prostock-studio/Shutterstock
The Enneagram is a great tool to help us better understand our emotions. Even if you don't relate to 100% of the Enneagram type you are labeled, it is still a great way to learn more about yourself, your inner workings, and why you respond to certain things the way you do, per Truity. If you are new to the idea of the Enneagram, its main purpose is to help us figure out our core beliefs. Each of us are categorized into nine different types, all of which give us a bit more insight into our emotions, how we react to stressful situations, and reasoning behind the life decisions we make.
Truly understanding your Enneagram can help your personal and emotional development, but it can also be a fun way to help you make decisions, like your next hairstyle or the job you should take next. If you don't want to spend the night scrolling through streaming services to ultimately end up watching your comfort show for the third time this year, look to your Enneagram to help you pick something to watch.
Enneagram Type 2 should watch the ultimate show about people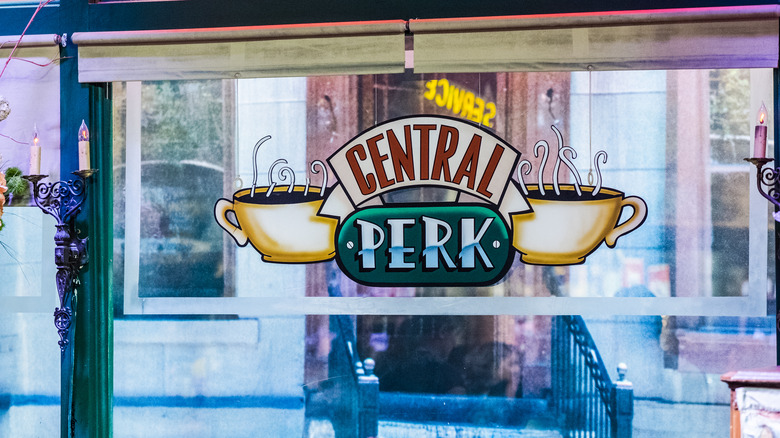 Krzysztof Stefaniak/Shutterstock
You took the Enneagram test and found out you are a Two. But what, exactly, does this mean? According to The Enneagram Institute, you are "the helper" of the Enneagram and are characterized by being very people-focused and generous, often the friend of the group who everyone uses as a shoulder to cry on. To you, you are happiest when you are giving yourself to others and helping those in need. Your biggest tripe is that you want to feel loved, per Truity, and may sometimes go a bit too far in your pursuit to be well-liked, sacrificing your own needs and wants.
So instead of going to help a friend move this weekend, consider some self-care and binge-watch a TV show instead. According to Crystal Knows, the ultimate TV show for an Enneagram Two is "Friends." The entire series is centered around six friends and helps you feel connected to others, even if those people are on your television screen. Whether you have seen the series 100 times since it premiered or are newly getting into it, it's a show that will have you coming back for more again and again.
Other shows this Enneagram will love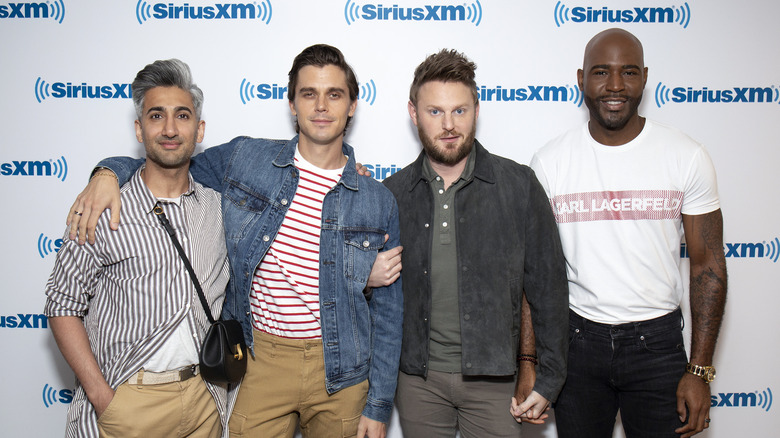 Santiago Felipe/Getty Images
For an Enneagram Two, your true passion is others. While "Friends" may be a show that seems to have been made for your personality type, Crystal Knows has a few other recommendations if you need something a bit newer. "Selena + Chef" is a show starring Selena Gomez where she learns how to cook alongside famous chefs, per HBO Max. Plus, according to People, the show features big-named chefs like Gordon Ramsey and Rachel Ray. The best part? Gomez donates the earnings from the show to non-profit organizations, making it a feel-good show that does good too — a win, win for a Two.
Helping others is one of your biggest passions, Two, so it makes sense that Her Campus would recommend another hit show about doing just that. "Queer Eye" follows five queer icons — Tan France, Antoni Porowski, Jonathan Van Ness, Bobby Berk, and Karamo Brown — as they help people navigate their personal style, cooking skills, grooming practices, interior finesse, and life hurdles. Binging this show on a lazy Sunday is sure to make you feel good, but we can't guarantee you won't shed a tear or two.