The Simple Word That Completely Changed For Meghan Markle When She Started Dating Harry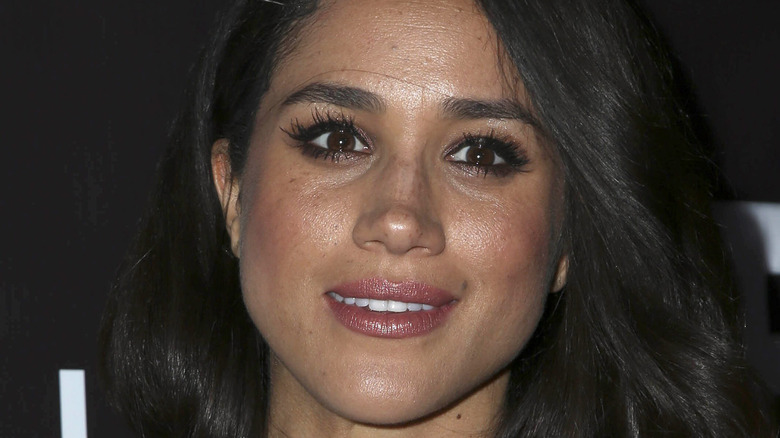 Kathy Hutchins/Shutterstock
Meghan Markle had an entirely different life before meeting Prince Harry. Years prior to becoming the Duchess of Sussex, the mom of two was an actress, with a seven-year run on "Suits," and ran a now-defunct blog, The Tig. At one point, Meghan reportedly hoped to grow the lifestyle site into an empire a la another huge celebrity, Gwyneth Paltrow's Goop. In short, her star was on the rise, and the royal even had a few very famous friends — yes, long before going on her first date with the prince who would later become her husband — including Serena Williams and Priyanka Chopra (via Good Housekeeping).
One word friends and fans alike may have used to describe the actress and entrepreneur is "ambitious." And according to Meghan, and most everyone else by the way, this is a good thing! 
But as the royal explained on the debut episode of her podcast "Archetypes," her understanding of the word "ambition" changed upon coupling up with the Duke of Sussex, which is when she gave up her Hollywood career and her blog (via Marie Claire UK and People).
Meghan Markle seems to claim the royal family hates ambitious women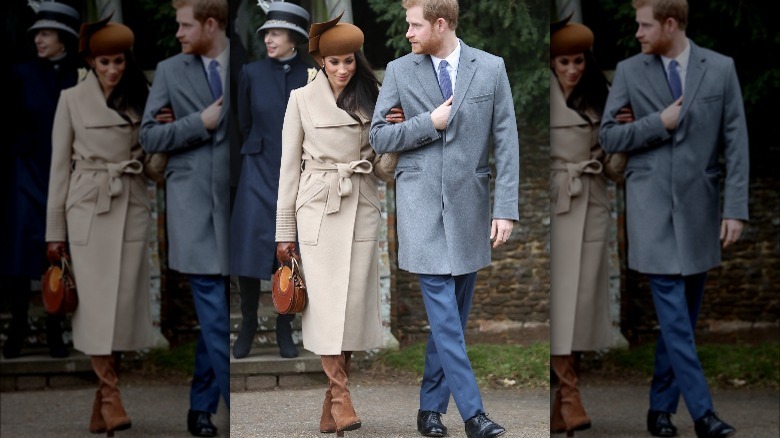 Chris Jackson/Getty Images
Meghan Markle was joined by her tennis pro pal, another go-getter, to discuss the concept of ambition and sadly, the duchess admitted her new life led her to view having drive as a bad thing.
As the royal shared in the highly-anticipated first episode of "Archetypes," she started experiencing a "negative connotation" around the word "ambitious" once she was coupled up with Prince Harry (via People).
Speaking to her guest and good friend Serena Williams, the Duchess of Sussex explained, "apparently ambition is a terrible, terrible thing, for a woman that is — according to some." 
Was she referring to the royal family? Some sure think so, with royal expert Angela Levin telling the Daily Mail that the podcaster "would still be a D-list celebrity if she had not married a prince."
Meghan Markle's take on ambition is not embraced by everyone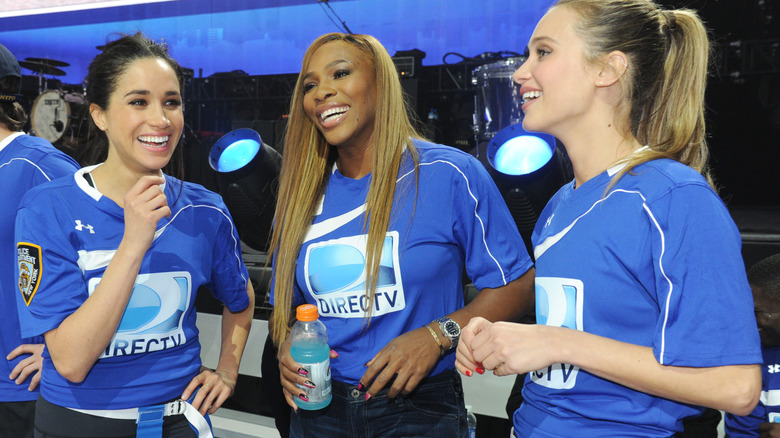 Kevin Mazur/Getty Images
Next, Serena Williams agreed that achievement can be viewed in a bad way when you're a woman, saying, "it's a negative connotation on how we reach the goals" (via People). Then Meghan Markle noted that she sees how ambition being looked at this way affects "millions of girls and women who make themselves smaller — so much smaller — on a regular basis."
The royal, who has reportedly received a not-so-flattering nickname from her new neighbors in Montecito, went on to seemingly shed light on how she feels she is portrayed in the media. "The misconception that if you're an ambitious woman, you have an agenda, you must be calculating, or you're selfish or aggressive, or a climber, and that if you're that fierce or strong or brave, then you somehow deserve whatever gets thrown at you," Meghan said, adding "most men" couldn't handle such treatment.
Unfortunately for the duchess, not everyone was on board with her take on ambition, with some people on Twitter perceiving the royal as whiny and playing the victim.