Why Marjorie Taylor Greene Has Everyone Looking Up One Unusual Word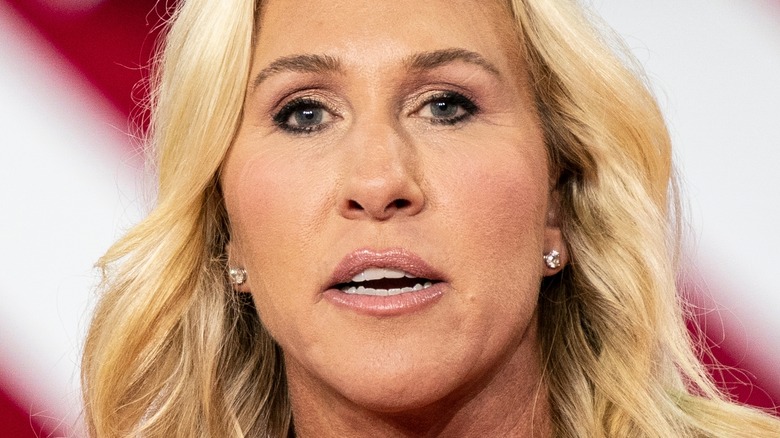 lev radin/Shutterstock
With 1 million Twitter followers, when Representative Marjorie Taylor Greene of Georgia pens something on the popular social media platform, both her supporters and critics are going to respond.
In addition to serving Congress since 2021, Greene is also known for her oftentimes ridiculous and concerning Twitter antics — many of which have put her in hot water for spreading misinformation. An unapologetic conservative, Greene recently made headlines for promoting anti-FBI merch with calls to action that read "Defund the FBI" and "Enemy of the State" across said shirts. These slogans in particular are to show support for former President Donald Trump in regard to the unannounced raid of his Mar-a-Lago residence.
While it isn't unpopular for Greene to go off on Twitter rants, many of which have been directed at President Joe Biden, one recent offline event Greene detailed on the app has people talking about a certain safety-threatening phenomenon you may or may not know about.
Representative Marjorie Taylor Greene tweeted she was 'swatted'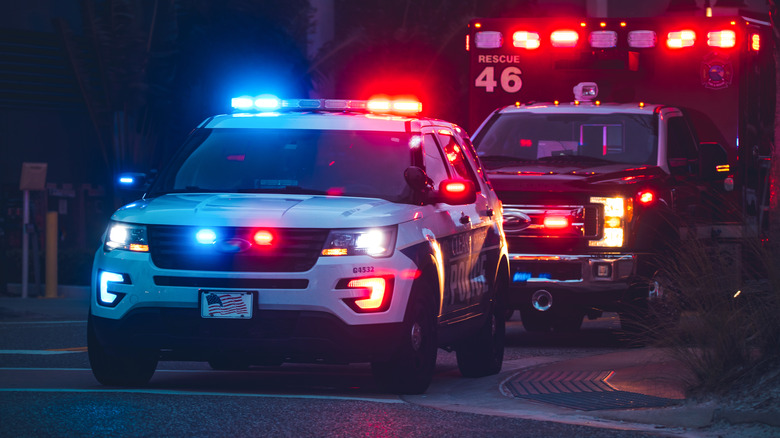 Artiom Photo/Shutterstock
In the early hours of August 24, House Representative Marjorie Taylor Greene tweeted: "Last night, I was swatted just after 1 am. I can't express enough gratitude to my local law enforcement here in Rome, Floyd County. More details to come."
For those who don't know, Cloudflare defines the term swatting as "a cyber harassment technique with a goal of sending an armed emergency response team to a victim's location." This slang is not to be synonymous with a SWAT team — one Twitter user expressed confusion.
CNBC reported further on this and stated that five police officers arrived at Greene's house in response to a 911 call from a supposed critic of Greene's views on anti-transgender youth rights. The caller reportedly said during the conversation that a person at Greene's Georgia residence was shot more than once in a bathtub. 
In response to the details of the false 911 call, Greene tweeted: "If this is the war the left wants, this is the war the left will get. I will never stop protecting children and defending their innocence. We have to immediately pass H.R. 8731, the Protect Children's Innocence Act, to end the mutilation of kids."