How The August 27 New Moon Will Affect You If You're A Pisces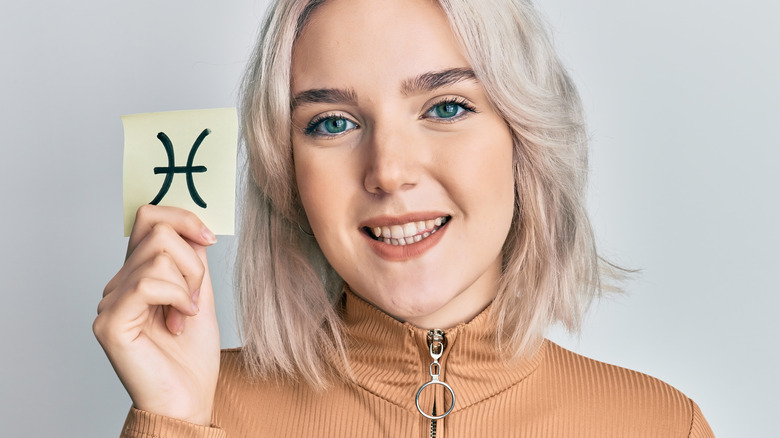 Krakenimages.com/Shutterstock
New moons are often looked at as a cosmic reset and the lunation on August 27 will be no different. This month's new moon falls in the sign of Virgo, which is an earth sign that is all about being tidy and organized, according to Allure. Thankfully, some of those characteristics may rub off on the rest of the zodiac during this time as the lunation marks the perfect time to get your life together and clear the clutter from your living space and your mind (via Bustle).
"This new moon reminds us that we're playing for the long game, and nothing long-lasting comes quickly. It may also inspire you to evaluate how you take care of your health," astrologer Imani Quinn told Popsugar. This means that many of us could be pulled to tweak our daily schedules, start a new workout routine, or simply just make some extra time for self-care. Of course, the new moon is also a great time for setting new goals and manifesting your dreams into reality. So don't forget to set a few intentions for the upcoming weeks and see what you can achieve before the next new moon.
For those born under the sign of Pisces, the lunation may have you looking closely at your personal relationships.
Relationships will be highlighted for Pisces during the new moon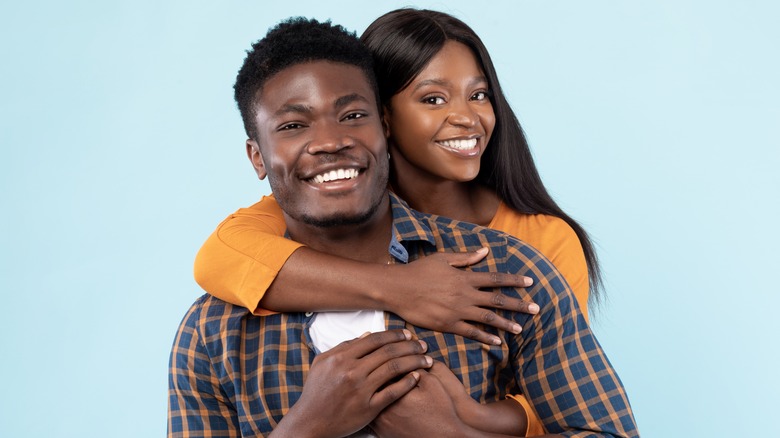 Prostock-studio/Shutterstock
If you're a Pisces (born between February 19 and March 20), you might feel like your relationships are under a spotlight during the new moon on August 27, according to Bustle. Although you may feel ready to take the next step in a partnership, be sure to weigh all of the risks and ensure that you and your significant other are truly on the same page when it comes to your relationship. Your friendships may come into play as well, so be sure that those bonds are well-oiled and working both ways, Bustle suggests.
According to Woman & Home, Pisces may also be looking for a clean slate when it comes to their romantic life. So, perhaps you could benefit from asking your friends to set you up on a blind date or checking out a dating app that you've been avoiding. However, if that's not for you, there are other great ways to meet new people such as getting involved in your community or taking a class that will allow you to interact with some new faces. The water sign might also want to consider sitting down and writing a list of all of the things they want in a potential partner that way they can manifest someone well suited to them (via Mind Body Green).
Meanwhile, communication could also be key for Pisces as the new moon approaches.
Communication will be important for Pisces during the new moon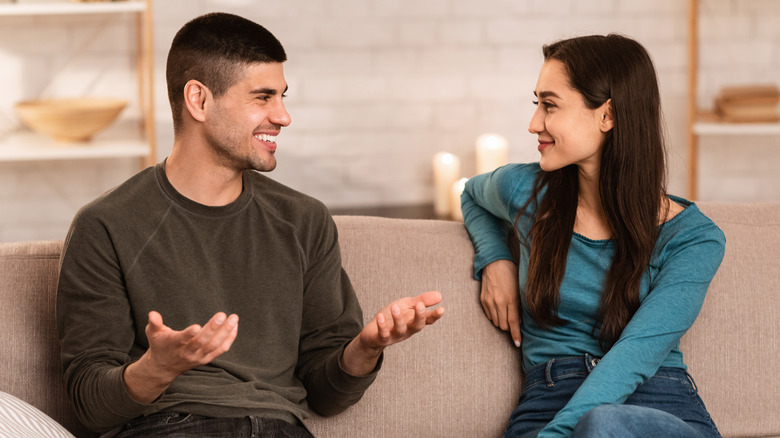 Prostock-studio/Shutterstock
When it comes to communication, Pisces isn't always the best. That's why opening up will be so important for the water sign during the full moon on August 27. According to Popsugar, Pisces are known for expecting big things from themselves and those closest to them, so they can be disappointed when the people in their lives don't live up to their high standards. However, learning to understand that not everyone thinks the way you do by communicating your feelings will be beneficial for your moving forward and help you understand those around you just a bit better. "During this earthy lunation, you learn to heal your own heart and create your own joy in the realm of your relationships and beyond," astrologer Stephanie Whaley tells the outlet.
Allure notes that Pisces may want to prioritize self-care during the new moon as well. Taking a nap or hopping into a relaxing bath could be beneficial for the sign as they deal with whatever life is throwing at them. Meanwhile, the lunation will inspire you to re-evaluate your goals so put some time and effort into figuring out what you want for your future and then meditate and manifest to kickstart those plans.
It appears that Pisces will have a lot on their plates during the new moon, but putting in the work will be worth it in the long run.