If You're A Pisces, Do These Workout Routines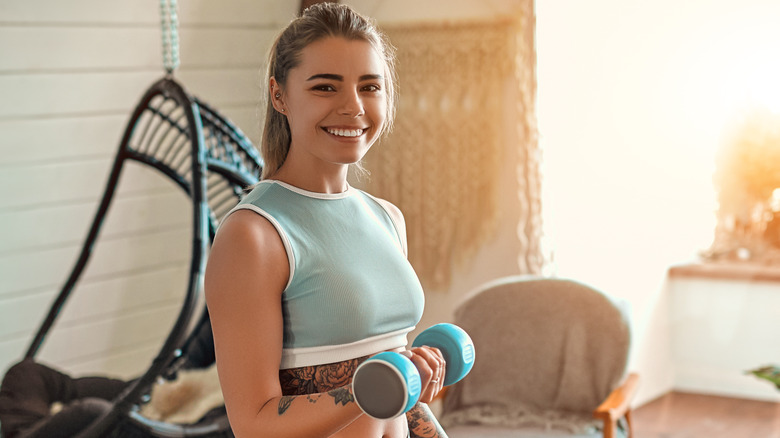 Shutterstock
Sticking to a workout routine can be difficult, especially if you're not fully vibing with what you're doing. While something like yoga or high intensity interval training may work for your best friends, you may need something completely different. When figuring out what to do to stay fit, you may want to consider your zodiac sign. 
That's right, your sun sign can not only help you understand your personality type and how you react in certain relationships, but it can also inform you on what workout routines work best for your daily routine. For instance, Pisces, who are born between February 18 and March 20, tend to be very emotional, per Your Tango. Co-Star Astrology also states that a Pisces personality "changes significantly based on who they're around," so it may be difficult to pin down just one exercise type. If you're a Pisces, you'll want to try a few of these workout routines perfect for a person like you. 
A water sign like Pisces will enjoy working out in or near the water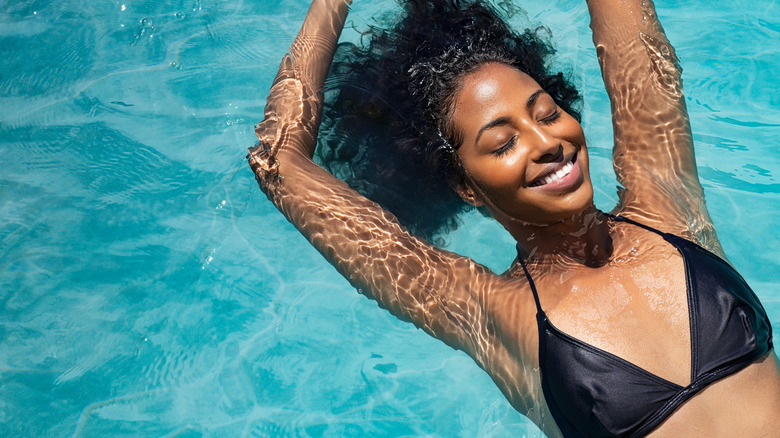 Shutterstock
Since you are more sensitive than other zodiac signs, Harper's Bazaar suggests you opt for something that is less strenuous, like "more intuitive forms of exercise." That includes things like tai chi and yoga. You don't want to push yourself too hard, so something fun like a dance class is also a great idea. Let's not forget, you're also a water sign, so something like swimming or surfing is right up your alley — or swim lane. 
Astrology Zone also suggests an exercise that involves water, but if you don't want to get in the water, you could always just enjoy a nice run along the beach. That way, you're near the water but you don't have to get in it. Since going with the flow seems to be how you should approach your workout routine, Blogilates even suggests that you try a hip-hop yoga class. This unique routine will not only allow you to have fun and stretch out your body, but you can also listen to some of your favorite music while doing it. It's a win-win all around.