Celebrity Psychic Reveals The Unluckiest Dates To Get Married In 2024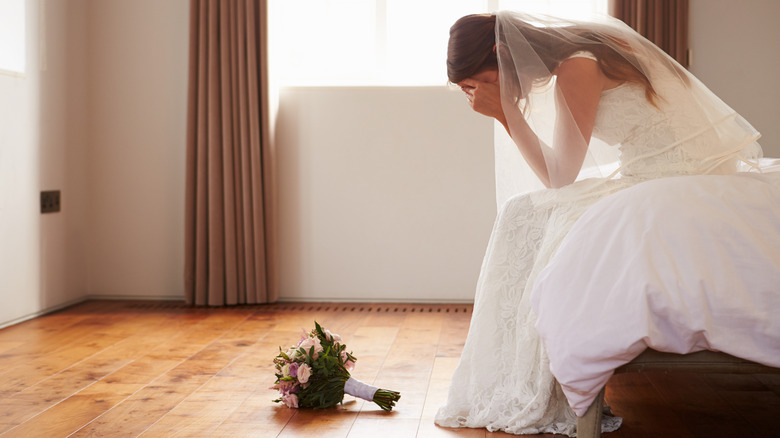 Monkey Business Images/Shutterstock
Planning a wedding can be stressful, and one of the first things to do after getting engaged is agree on a date. People pick their wedding dates in many different ways. Some couples have a venue they'd prefer, and visiting the spot to find available dates may be the best option for figuring out when the big day will be (via The Knot).
However, other couples choose the actual date first. Some select a sentimental day, like a parent's or grandparent's anniversary, while others don't want anything else to coincide with their wedding day and reserve a date strictly for themselves.
Weather is a huge consideration when choosing a date, and this is particularly true when the ceremony is held outdoors. You also need to consider your wedding budget, a major factor, as venue prices tend to rise during the summer wedding season as well as on Saturdays (via Brides).
Yet, no matter how you choose your wedding date, you'll want to pick a day that has good vibes. Believe it or not, there are some dates that are considered unlucky.
Avoid this wedding date in 2024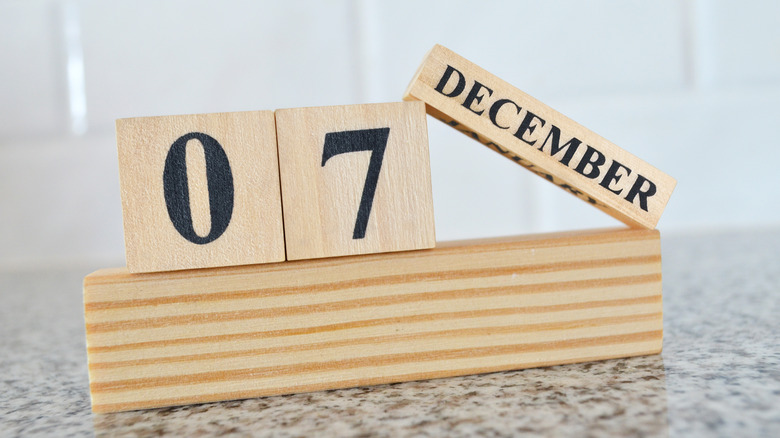 MR.Frost/Shutterstock
According to Hitched, the unluckiest day to get married in all of 2024 is December 7. Celebrity psychic and astrologer Inbaal Honigman says it's a time of indecision and uncertainty. "Sagittarius season isn't the best time for weddings anyway," explains Honigman. "Sagittarius is a festive sign, all about the party, so the event would be memorable, but it's a sign that prefers freedom over commitment."
Another reason to avoid that date is that it will make wedding planning even more chaotic and troublesome than usual. "On December 7, there's a jumble of misfortune. Mercury, planet of communication, is retrograde, which can make wedding planning a nightmare, with messages going missing and booking forms vanishing into thin air," says Honigman.
The one benefit of marrying on that date is the notion that a chaotic and crazy wedding filled with mishaps means the marriage will be strong. After all, crying on your wedding day is thought to mean that you won't shed any tears during your marriage (via CNN).
Good luck, bad luck, and affordability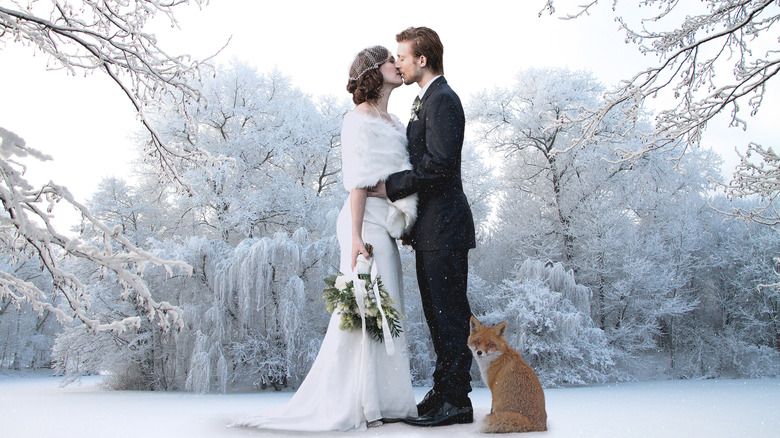 Phase4Studios/Shutterstock
Though you naturally want to have good fortune on your wedding day, picking a date solely based on luck isn't the only priority when planning a wedding. Couples usually need to compromise on decisions to accommodate their budget. 
May and June are traditionally the most popular wedding months, yet September, October, and November are seeing more and more weddings (via Wedding Spot). Consequently, January through March is often the most affordable time, depending on your location.
If you choose to go with a winter wedding, there's still a way to channel some good luck into your date by picking a distinct pattern of numbers thought to be lucky, such as 2/24/24. The luckiest dates to get married in 2024 occur in June and March (via Hitched).
While Saturday is the most popular day of the week to get married, it may not be the luckiest. According to Martha Stewart, there is an old Celtic verse that says, "Monday for wealth, Tuesday for health, Wednesday the best day of all, Thursday for losses, Friday for crosses, and Saturday no luck at all."