Celebrity Psychic Reveals The Luckiest Dates To Get Married In 2024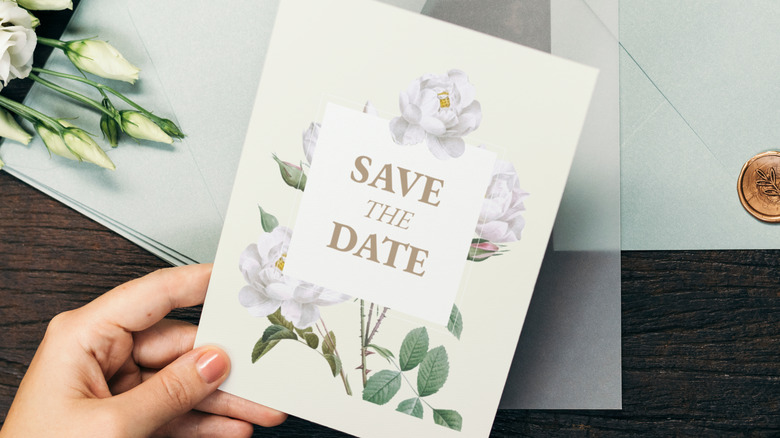 Rawpixel.com/Shutterstock
The year 2024 may seem far away to many, but if you are planning a wedding, it is likely the year most often on your mind. No matter what kind of wedding you hope to have, as soon as you get engaged, you should start considering the date. According to Wedding Bee, couples should give their guests at least nine months to a year of notice before the chosen date and even more time if considering a popular city as their location of choice. This makes the wedding date decision quite dire and at the top of the to-do list.
So, how, exactly, do you choose the right date? Some couples may have a special date in mind that they want to get married on, like their parent's wedding date or their dating anniversary, while others hope to get married in a certain season. If this is the case, be sure to lock down your date right away so you have your choice of venues, per Minted. If the actual date isn't that important to you and your partner, you may want to consider choosing the venue first and seeing what they have available. But before you lock down your wedding date, you're going to want to consider the stars.
The luckiest wedding day of 2024 has all the planets aligned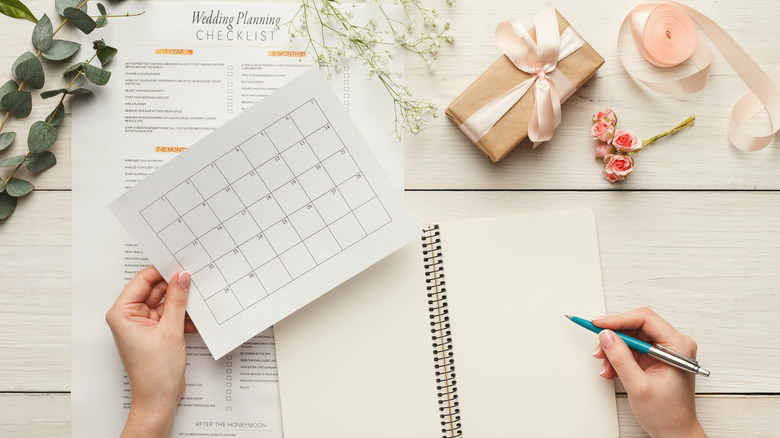 Prostock-studio/Shutterstock
Whether you are superstitious or not, you may become a bit more susceptible to the mindset when you are planning a wedding. According to Brides, if you are superstitious, avoid wearing pearls — as they are said to bring sadness and tears — and forgo adding a new knife set to your registry as it marks the breaking of a relationship. With so many decisions to make, you may often be worried that one wrong choice can lead to a disaster of a day. Hitched spoke with celebrity psychic and astrologer Inbaal Honigman to determine the luckiest day of 2024 for those hoping for a little boost of good fortune on their big day.
According to Honigman, those hoping to tie the knot in 2024 should consider a summer wedding. But, if you are currently engaged, you may want to nail down that date soon. The luckiest date of 2024 is June 21, a popular day for reasons other than luck. It is marked by traditional values and the popular "midsummer night," which William Shakespeare spoke about often. People all over the world celebrate big events on this day, including traditional fertility customs due to its lucky nature. 
"In 2024, the heavens align for the Summer Solstice — the sun is in romantic Cancer, it is a full moon in wealthy Capricorn, and both Mercury, planet of communication and Venus, planet of love are in Cancer as well," Honigman said. "All the planets except Pluto are going [directly] in the sky. Everything is pointing towards a lifelong, blessed and fertile union." 
Other lucky dates to get married in 2024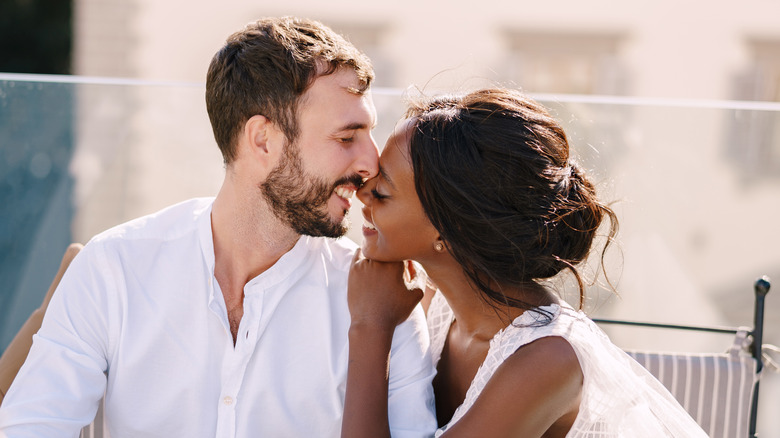 nadtochiy/Shutterstock
If June 21 is already booked up, don't fret. Celebrity psychic and astrologer Inbaal Honigman told Hitched that June 6 is another great summer date for those hoping to be married in the month, as many of the planets are together in Gemini. The astrologer recommends this date specifically for a second marriage or a marriage to someone you may have split and reunited with. Not into a summer wedding? March 10, 2024 is also a good option as the sun and the moon are both in Pisces, the romantic sign of the bunch.
If you aren't into astrology, you may still want to look at the numbers when choosing your date. According to The Knot, picking a date that has a two and four in it (to match 2024) is a great way to bring equilibrium to your day. They recommend a few lucky dates for each month, including January 2, April 24, May 9, July 28, September 1, October 12, and November 16.