An Unlikely Source Of Support Is Coming To Meghan Markle's Defense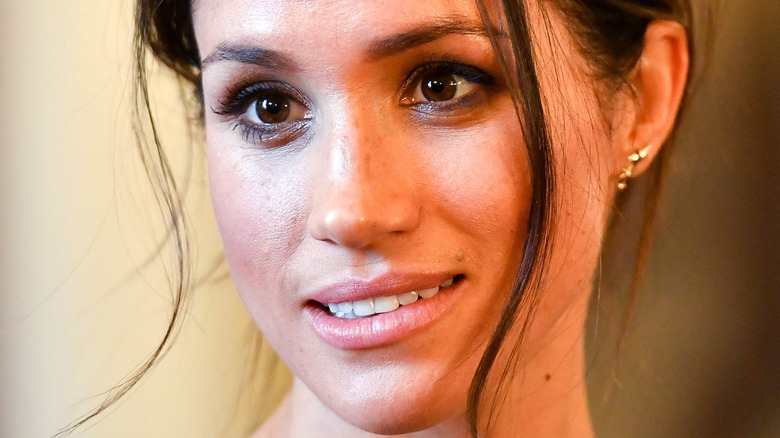 Wpa Pool/Getty Images
When actress Meghan Markle began dating Prince Harry, the Duke of Sussex, there was a rocky relationship between the "Suits" star and the royal family (via Us Weekly). When the couple got engaged, Meghan opened up about how difficult the adjustment period was. "I think I can very safely say as naive as it sounds now, having gone through this learning curve in the past year and a half I did not have any understanding of just what it would be like," the Duchess of Sussex shared with Us Weekly. Harry said that he tried to warn her the best he could.
Markle's obstacles with fitting in didn't end with her husband's family. The press had a field day with her, often printing offensive and sometimes racist commentary on the duchess (via Vox). The coverage of Markle was troubling enough that she was issued a public apology after she took Associated Newspapers Limited to court.
The duchess' feud with the media was so bad that she's now finding support from an unlikely source.
A prominent member of the media is coming forward in defense of Meghan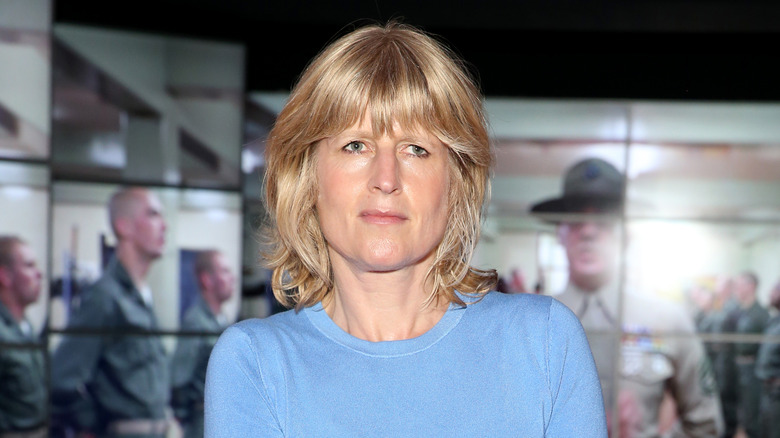 Cubankite/Shutterstock
Mail On Sunday was ordered to pay Meghan Markle, Duchess of Sussex, a large sum of money for a breach of privacy when printing a "personal and private letter" she had written to her father, Thomas Markle, in their paper (via the Daily Mail). While she may have come out on top in this battle, it was far from the only difficult run-in she had with the British press over the years. 
Markle's mistreatment in the press has brought forward an unlikely source of support. According to Newsweek, Rachel Johnson, a former magazine editor and sister to Prime Minister Boris Johnson, spoke out supporting the duchess this week. On her LBC radio talk show, Johnson received a call from a listener asking why she believes Markle's positive work does not get covered, she replied, "I have seen some stuff on MailOnline and the more tabloid-y end of the business here. Meghan is a story but you're right, I don't think that she does get necessarily very fair treatment."
Johnson's comments were shocking as she has been part of the problem. She referred to the duchess as having "exotic DNA" at one point (via Newsweek), even questioning what their children would look like. She said, "If there is issue from her alleged union with Prince Harry, the Windsors will thicken their watery, thin blue blood and Spencer pale skin and ginger hair with some rich and exotic DNA."