Why The Results Of Leo's Love Potion Has General Hospital Fans Cheering And Relieved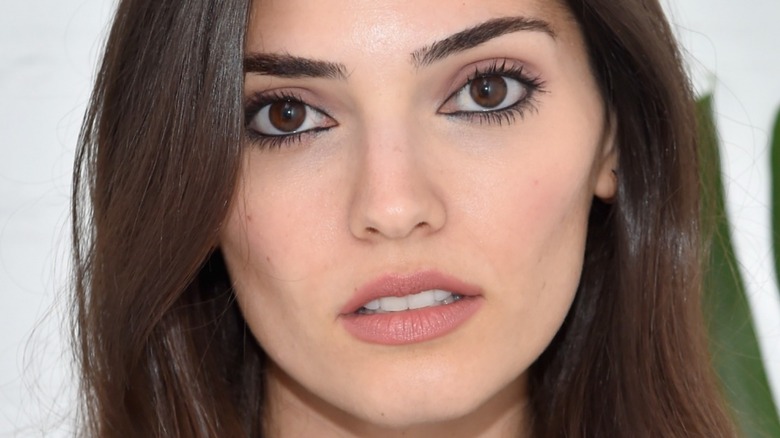 Alberto E. Rodriguez/Getty Images
Love and magic are in the air at "General Hospital." Leo Quartermaine (Easton Rocket Sweda) adorably played cupid and whipped up a love potion to bring two of his favorite people together — his brother, Dante Falconeri (Dominic Zamprogna) and his girlfriend and partner-in-crime, Sam McCall (Kelly Monaco), per Soap Hub. However, chaos struck when the drinks were mixed up, leaving Leo — and the audience — uncertain about who actually drank the magical elixir.
There's one couple that fans are hoping will be struck by the love bug. Detective Harrison Chase (Josh Swickard) and Brook Lynn Quartermaine (Amanda Setton) have been dancing around each other for months. There is a reason why they are the most loved "General Hospital" couple. Lovingly dubbed "ChaLynn" by longtime shippers, their close friendship and contrasting personalities are part of their appeal — Chase is always there to balance out Brook Lynn's more elaborate schemes.
Even Brook Lynn's onscreen dad thinks they are the next supercouple. Soap star Wally Kurth, who has played Ned Quartermaine since 1991, told Soap Opera Digest that Chase's current storyline is following in the footsteps of how Ned became rock star Eddie Maine on "General Hospital" (via Soaps in Depth). Fans weighed in on Cop Chase vs. Rockstar Chase, and the jury is out on whether his music career aspirations are genuine or mainly part of Brook Lynn's ploy to get back at sketchy music producer Linc, according to Soaps.com.
Now, ChaLynn fans are finally getting what they've asked for.
Fans react to Brook Lynn and Chase's passionate and long overdue love confession
Chase and Brook Lynn's relationship is officially entering romantic territory. Audiences everywhere collectively groaned as ChaLynn flirted around each other since their first encounter. In an unexpected twist, Chase took the next step and confronted her on the feelings brewing between them, reports Soaps.com.
Leo's love potion might have given Chase the push he needed to confess his feelings for Brook Lynn — if he, in fact, drank it — but the sparks between them have always been undeniable. Over the past few months, fans have been on the edge of their seats waiting for "General Hospital" to bring ChaLynn to life. Now that the Quartermaine BBQ has set everything in motion, longtime supporters are weighing in on their budding relationship.
In one tweet, a fan celebrated the long-awaited moment, writing, "I loved seeing Chase and BLQ finally give into their feelings. You could tell they waited awhile for that first kiss. Glad they ended up talking. Can we have them on more? They have chemistry. Oh and not talk about LinC." In another tweet, a fellow ChaLynn lover pointed out the maturity of their enlightening conversation in contrast to their usual playful banter, writing, "Finally! Let's keep the trend of them talking like adults. I've wanted this for six months! #ChaLynn #ChaLynnIsRising."