Why Prince Harry's No. 1 Wish Will Never Be Granted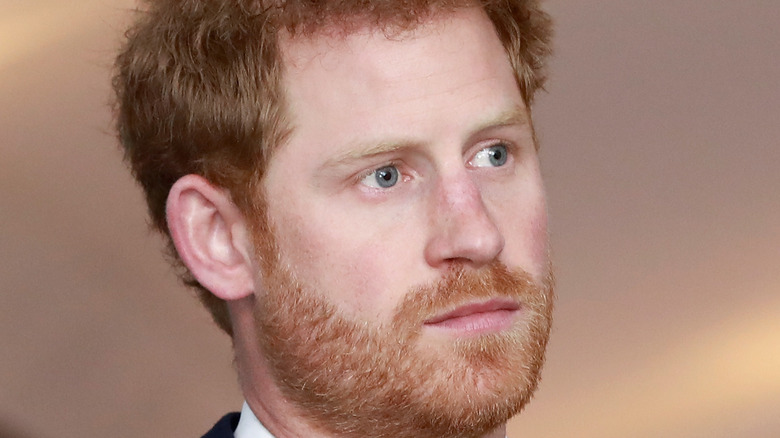 John Phillips/Getty Images
Prince Harry was just 12 years old when Princess Diana died on Aug. 31, 1997, due to injuries she sustained after a car crash in a Paris tunnel, per USA Today. Even more tragically, investigations later showed that Diana's death could have been prevented.
In the documentary "The Me You Can't See," Harry spoke about the initial experience of grieving. "It was like I was outside of my body ... showing one-tenth of the emotion that everyone else was showing," he said, per Harper's Bazaar. "I was so angry with what happened to her and the fact that there was no justice, at all." After not discussing his grief for many years, the prince began talking about his struggles to help raise mental health awareness.
In 2021, Harry shared his experiences for a book supporting children who lost family to COVID-19. "We all cope with loss in a different way, but when a parent goes to heaven, I was told their spirit, their love and the memories of them do not," the Duke of Sussex wrote in the book's forward, per Town & Country. "They are always with you and you can hold onto them forever. I find this to be true."
At a recent charity event, Harry reflected on some of the ways his mother's memory continues to influence his work and personal life.
Prince Harry wishes his children could have known Princess Diana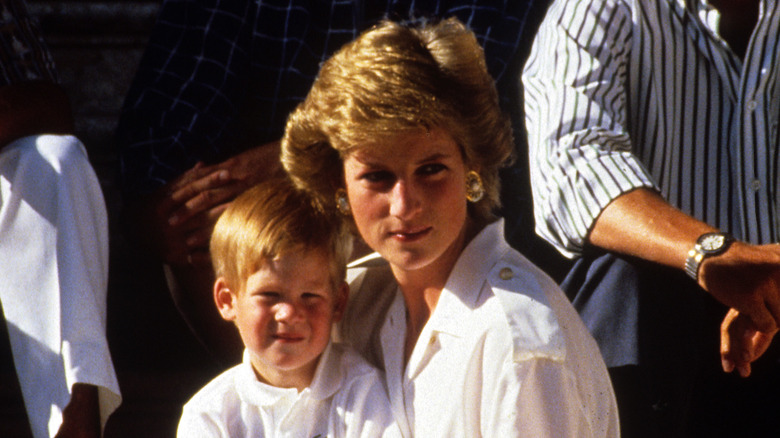 Anwar Hussein/Getty Images
"Next week is the 25th anniversary of my mother's death, and she most certainly will never be forgotten. I want it to be a day filled with memories of her incredible work and love for the way she did it," said Prince Harry, Duke of Sussex, at the 2022 Sentebale Polo Cup on Aug. 25, per The Telegraph. "I want it to be a day to share the spirit of my mum with my family, with my children, who I wish could have met her."
Harry makes a point of talking to Archie and Lilibet about their grandmother, Princess Diana. Speaking to Today's Hoda Kotb in April 2022, the duke said, "I don't tell [Archie] all the stuff that happened, but certainly, 'This is Grandma Diana,' and (I) brought a couple photos up in the house." He added: "I feel her presence in almost everything that I do now. She's watching over us."
One of the photos is displayed in Archie's nursery. In the documentary "The Me You Can't See," Harry revealed that seeing Diana's picture led to one of Archie's first words: "Apart from 'mama,' 'papa,' it was then 'grandma.' Grandma Diana," he said (via Hello! Magazine).
Diana believed in demonstrating affection, and her actions made a lasting impression on Harry. "She would just engulf you and squeeze you as tight as possible," Harry said, remembering his mother's hugs in the documentary "Diana, Our Mother, Her Life and Legacy," per Elle.
The Duke of Sussex is continuing his mother's legacy in his work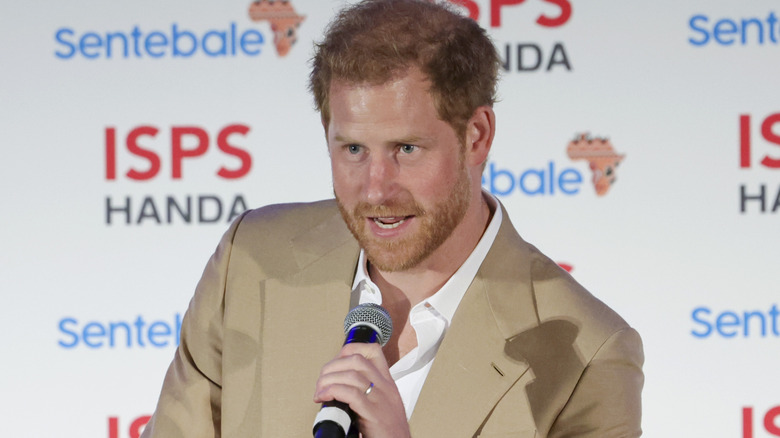 Chris Jackson/Getty Images
In 1987, Princess Diana made headlines when she was photographed shaking hands with an HIV patient. "It seemed to break down a million barriers overnight with that one simple act," Ian Walker, a former senior occupational therapist at the London Lighthouse, told People. "She held that guy's hand and overnight this dispelled a lot of the stigma."
During the UK's 2022 National HIV Testing Week, Prince Harry, Duke of Sussex, spoke about his mother's legacy. "What my mom started all those years ago was creating empathy and understanding ... but also curiosity, which I think was really powerful," he said, per Vanity Fair.
With his own work, Harry is following in his mother's footsteps in supporting this cause. In 2006, he and Prince Seeiso of Lesotho created Sentebale, a charity supporting children and young people in Lesotho, with a specific focus on those impacted by HIV/AIDS. 
"Sentebale" is the name for forget-me-not flowers in the Sesotho language, Harry revealed in his speech at the charity's annual Polo Cup. Speaking of Diana, the duke said (via The Telegraph), "She was tireless in her work to support and destigmatize those experiencing HIV/AIDS. Fittingly, her favorite flowers were 'forget-me-nots.'"
Senetebale's CEO Richard Miller says that Harry has played a pivotal role in the charity's success. "We've raised over $10 million over the years, and to have Harry here is absolutely everything," he told Hello! Magazine. "He is always compassionate and there for us."