Lauren Boebert's Remarks On Student Loan Forgiveness Have Twitter In Hysterics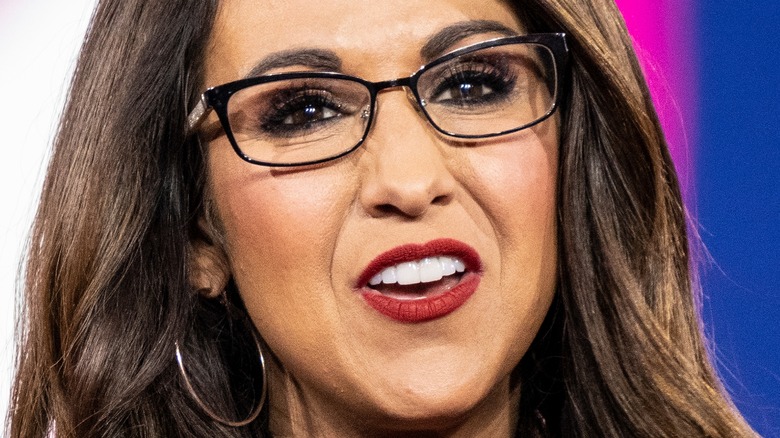 lev radin/Shutterstock
Ending years of waiting and speculation, President Joe Biden finally unveiled his student loan forgiveness plan on August 24. Under the plan, borrowers can have up to $10,000 or $20,000 of their student loans canceled, depending on their income and Pell Grant status. This system is projected to benefit low and middle-income households, according to a study by the University of Pennsylvania, and having that debt off their hands could be a benefit for those who have trouble enough paying other bills.
Not everyone is pleased with the announcement, and that displeasure comes from both sides of the political fence. Some liberals are disappointed over the plan's limits, and conservatives tend to see it as an unnecessary handout. Some prominent Republicans, such as Donald Trump Jr., go a step farther by arguing that college is a waste of time for anyone not studying toward a lucrative career like medicine or engineering. 
Lauren Boebert agrees. The Republican congresswoman from Colorado has made a reputation out of making controversial statements against the Biden administration. Twitter put Boebert on blast for mocking Kamala Harris when the vice president introduced herself by gender and description to a group of disability advocates. Now the politician is making waves again for her opinion of the loan forgiveness plan. 
Twitter was quick to call out Lauren Boebert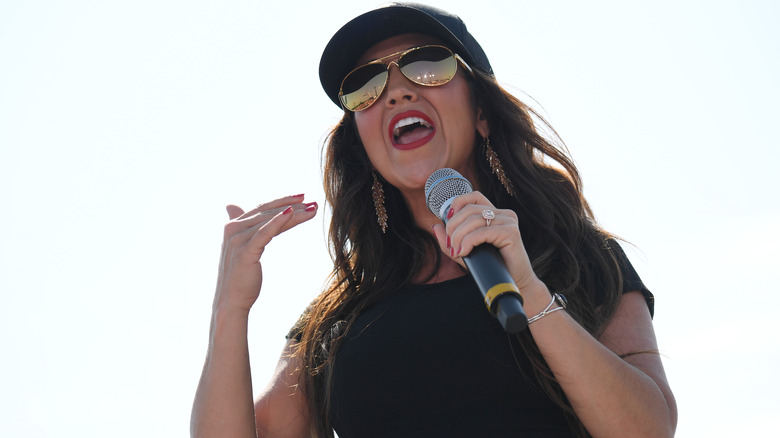 Michael B. Thomas/Getty Images
In a recent interview with Fox News (shown here via the Patriot Takes Twitter feed), Representative Lauren Boebert disparaged some on Twitters for perceived homophobic and xenophobic comments. "How the heck can Joe Biden call America First conservatives a threat to democracy with a straight face and a dry diaper?" she asked. "He's the one who has allowed millions to invade our southern border. He's the one who is robbing hard-working Americans to pay for Karen's daughter's degree in lesbian dance theory."
Twitter users pounced on her quote. Noting that Boebert got her GED after dropping out of high school (per Fox News), one said, "Lauren's college credits completed? None." Some pointed out Lauren Boebert's surprising net worth, and the fact that many of her fellow politicians received millions in PPP loans intended to help small businesses during the pandemic.
Others mocked Boebert's jab at gender studies. Tennis legend Martina Navratilova zinged, "[T]his 65-year-old lesbian has never heard of lesbian dance theory, but maybe it's a thing. Lauren — you are grasping at straws, darling. And I am really glad you are straight." Another user laughed, "If I only could've majored in lesbian dance theory. I'd be a TikTok billionaire and wouldn't need student loans relief."
Political satirist Jeremy Newberger invoked another comedic comparison: "You know as soon as Lauren Boebert uttered the words Lesbian Dance Theory, Ron DeSantis drew up legislation to remove it from Florida schools, and GOP super PACs kicked in a...ton of money."