The Little-Known Connection Between Jennette McCurdy And Candace Cameron Bure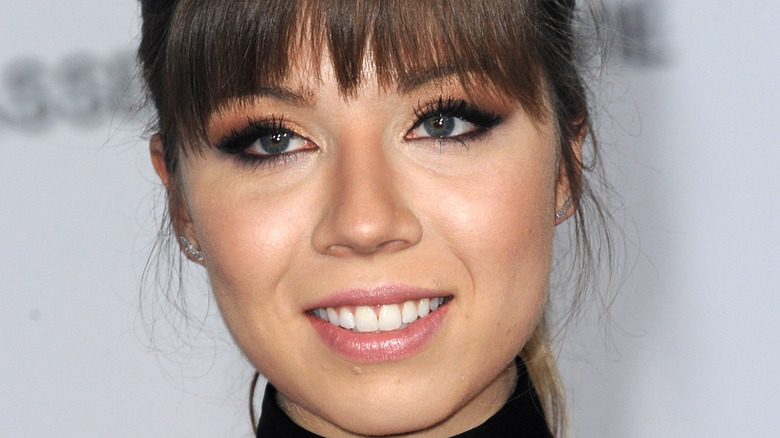 Albert L. Ortega/Getty Images
Jennette McCurdy has made a fierce comeback in the spotlight this year with her bestselling memoir, "I'm Glad My Mom Died." McCurdy's debut book centers around her career as an up-and-coming child actor, and rising to fame on the Nickelodeon teen sitcom, "iCarly." However, what the public didn't know at the time was that McCurdy was simultaneously dealing with multiple forms of abuse, mainly by her mother, who died of cancer in 2013 (via E! News).
While promoting the book in the press, the actress candidly shared that a big part of the memoir was detailing how McCurdy's history with eating disorders and history of substance abuse were coping mechanisms as a result of her trauma. Eventually, McCurdy shared the progression of her seeking help and entering recovery, which is where she is at today. But while McCurdy was sleeping on gym mats in her family home as a kid in suburban California, she was professionally linked to someone who is also akin to childhood fame.
Jennette McCurdy's childhood manager was Candace Cameron Bure's mother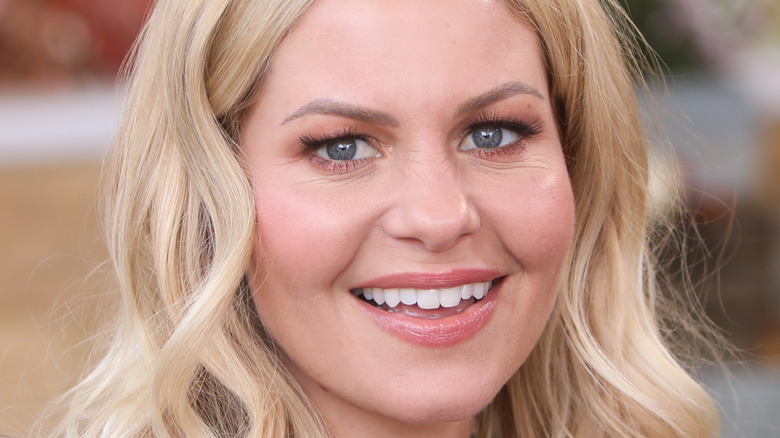 Paul Archuleta/Getty Images
Before Jennette McCurdy starred on Nickelodeon's "iCarly" as Sam Puckett, the aggressively lovable sidekick, she was just trying to make her big break in Hollywood as a child actor. However, acting was never really McCurdy's dream, but rather her mother's. In a 2021 episode of her podcast, "Empty Inside," McCurdy reveals that acting was a way for her mother to live vicariously through her, as well as a means to financially support her family.
"I quit a few years ago because I initially didn't want to do it," she said during the episode. "My mom put me in it when I was six and by sort of age, I guess, 10 or 11, I was the main financial support for my family." During her days as a novice, McCurdy details the moment when she met Barbara Cameron, Candace Cameron Bure's mother, a renown talent agent in her memoir, "I'm Glad My Mom Died."
McCurdy penned an anecdote about her and her brother, Marcus, auditioning for a role that Barbara was overseeing (via People). Barbara initially favored Marcus, citing Jennette "lacks charisma." Because McCurdy's mother, Debra McCurdy, was adamant about making Jennette a successful childhood actor, she didn't stop trying to get Cameron to sign Jennette as a client.
BuzzFeed reported that per Jennette's memoir, Barbara urged her to take acting classes if she wanted to be her agent, and that's exactly what Jennette did.
The instant success of 'I'm Glad My Mom Died'
"It feels incredible and overwhelming," Jennette McCurdy told Forbes in wake of learning her memoir, "I'm Glad My Mom Died" landed the top spot on The New York Times Bestseller list. Perhaps it comes as no surprise that this achievement was already underway, as The Wall Street Journal reported that just within the span of 24 hours upon the book's release on August 9, it was sold out at Amazon, Target, Walmart, and Barnes & Noble. 
With a provocative title accompanied with vulnerable content, strong social media promotion, and a loyal fan base consisting of millennials and Gen Zers, the whirlwind of success seemed inevitable. McCurdy took to Instagram two days after her memoir's release to speak on her triumphant success. "I see in your posts and comments how emotionally connected you are to this — how you have laughed and cried and everything in between with me — and it's meaningful and fulfilling to me in a singular way," she wrote. "I feel seen, and I hope you do too."