Meghan Markle Makes A Big Announcement About Social Media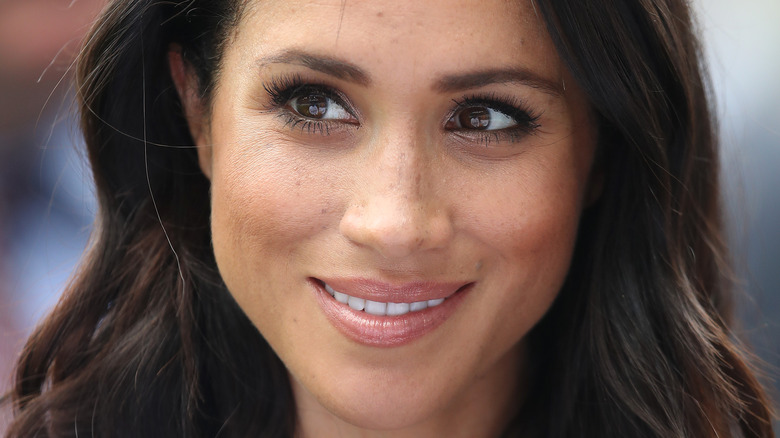 Chris Jackson/Getty Images
Listeners absolutely ripped Meghan Markle, the Duchess of Sussex's first podcast apart, suggesting the lengthy wait for "Archetypes" wasn't quite worth it. For instance, The Times argued, "The podcast is a tastefully sound-tracked parade of banalities, absurdities and self-aggrandizing Californian platitudes." Further, "The effect of all the tinkly music and vapid conversation is to make you feel you've been locked in the relaxation room of a wellness spa with an unusually self-involved yoga instructor."
However, the Duchess of Sussex could be having the last laugh since Meghan is giving Joe Rogan a run for his money, with "Archetypes" storming to the top of the Spotify charts, as reported by Variety. His ludicrously popular "Joe Rogan Experience," on the other hand, is at number two. Reputation management expert Mark Borkowski argued there's an obvious "generational divide" with Meghan's show, with traditionally older, more conservative critics turning against it, as he told iNews.
Meanwhile, "There are millions of young people across the world who share Meghan's values and they want to hear her unfiltered and her celebrity mates. It's still a potent brand for Spotify." The former actor could soon be garnering even more fans, to whom she can speak directly, judging by her latest social media move.
The Duchess of Sussex is finally ready to get back online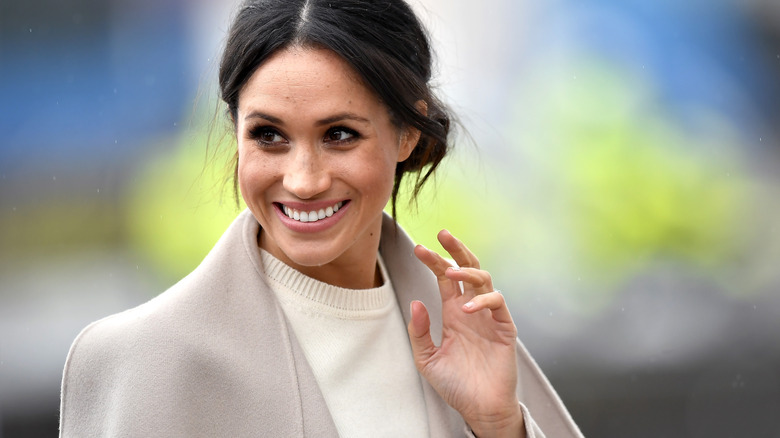 Charles Mcquillan/Getty Images
Meghan Markle, Duchess of Sussex, is taking the power back in a big way, sitting down for a revelatory interview with The Cut that already has fans online losing their minds — particularly given the Duchess of Sussex's fun new nickname, "Meghan of Montecito." There are plenty of fascinating tidbits contained within the piece, but one of the most tantalizing finds Meghan proudly taking control of the narrative once again.
After confirming there weren't any paparazzi or spies lurking nearby, the former "Suits" star revealed she'll soon be returning to the hallowed halls of Instagram (via Twitter). As The Irish Mirror notes, Meghan and her husband, Prince Harry, Duke of Sussex, quit all social media in January 2021, admitting at the time they were sick of the constant barrage of negativity and harassment waged against them online.
The couple's Sussex Royal Instagram account, meanwhile, hasn't been active since they stepped down from the royal family. It still boasts more than nine million followers regardless, but the final post is a solemn message calling for more kindness and reassuring fans "the work continues." No doubt when Meghan makes her triumphant return to the platform, she'll have millions of people hanging on her every word too.
Meghan and Harry have been subject to extensive social media hararssment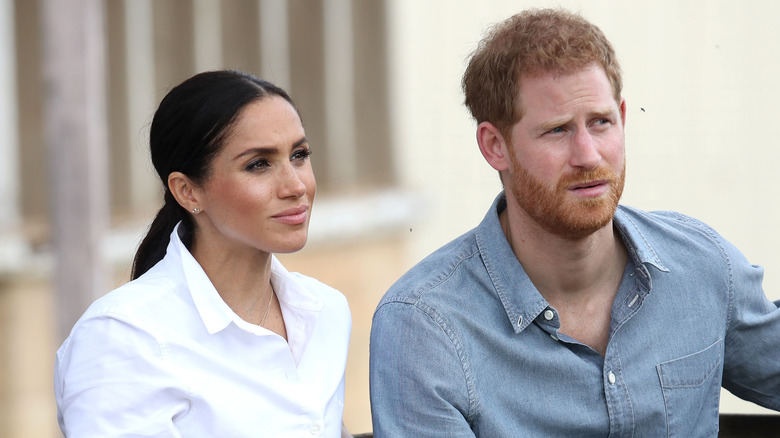 Chris Jackson/Getty Images
The Duchess of Sussex's decision to return to Instagram is especially surprising given her troubled history with social media. In October 2021, The Guardian shared the results of a report which found that there were 83 dedicated Twitter accounts responsible for a whopping 70% of the worst messages targeting the celebrity couple. The accounts boasted a combined 187,631 followers, which Bot Sentinel estimated meant they had "a combined unique potential reach of 17 million users." 
Shockingly, as Bot Sentinel's chief executive Christopher Bouzy confirmed to The Washington Post, most of these tweets were written by actual humans, rather than automated bots. Likewise, he made it clear to BuzzFeed News, "This level of complexity comes from people who know how to do this stuff, who are paid to do this stuff." According to the Evening Standard, during a 2020 appearance on the "Teenager Therapy" podcast, Meghan recalled, "In 2019 I was the most trolled person in the entire world, male or female."
She continued, "Now, eight months of that I wasn't even visible, I was on maternity leave or with a baby. But what was able to just be manufactured and churned out, it's almost un-survivable, that's so big, you can't think of what that feels like, because I don't care if you're 15 or 25, if people are saying things about you that aren't true, what that does to your mental and emotional health is so damaging."