Meghan Markle Gives A Peek Into Prince Harry's Strained Relationship With His Father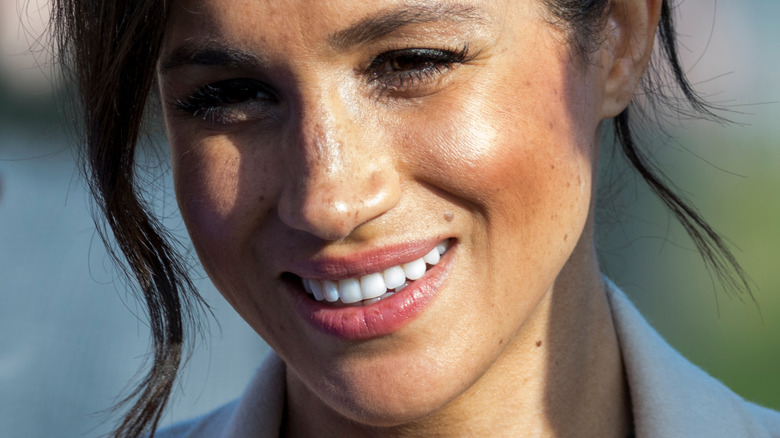 Alan Fraser Images/Shutterstock
Meghan Markle and Prince Harry have found themselves in the spotlight lately. While positive publicity is rare for the Duke and Duchess of Sussex these days, the fantastic story surrounding the adoption of their new furry family member has been this week's feel-good story (via The Los Angeles Times).
However, the couple has again found their names in the media circuit for a less-than-positive reason. It's no secret that the duchess has a strained relationship with her father, Thomas Markle (per Us Weekly). Thomas is no stranger to bad stories in the media himself, constantly in the headlines for his shocking behavior, especially surrounding stories of his daughter.
Now, it seems Prince Harry and his relationship with his own father, the future king, Prince Charles, is on the rocks. However, Meghan is determined to help her husband fix his relationship with his father to avoid it turning into a similar situation to the one she is experiencing with Thomas.
Meghan hopes that Harry and Charles can mend their relationship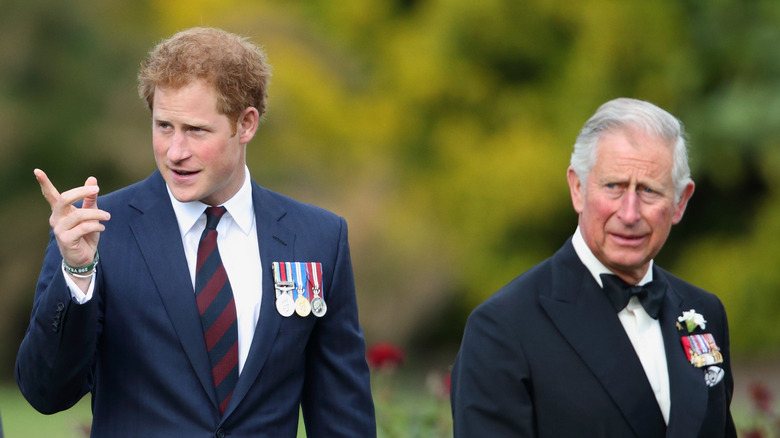 Max Mumby/indigo/Getty Images
Meghan Markle, the Duchess of Sussex, recently did an exclusive interview with New York Magazine's The Cut, where she opened up about her husband's relationship with his father. Before she got into the trouble between the Duke of Sussex and Prince Charles, she shared that Harry felt their relationship caused a major rift between Meghan and her father, though they had a strained relationship for years.
"Harry said to me, 'I lost my dad in this process,'" she shared, speaking of her father, Thomas Markle. However, Meghan's relationship with her father isn't the only one that is strained. According to People, Harry shared that following his exit from the royal family, Prince Charles stopped taking his calls.
When asked by The Cut if there is hope for their relationships to heal within the families, Meghan said, "I think forgiveness is really important. It takes a lot more energy to not forgive. But it takes a lot of effort to forgive. I've really made an active effort, especially knowing that I can say anything."
Meghan made it clear that she wants her husband and father-in-law to come back together. She said, "It doesn't have to be the same for them as it was for me, but that's his decision."