The Real Reason Marci Miller Left Days Of Our Lives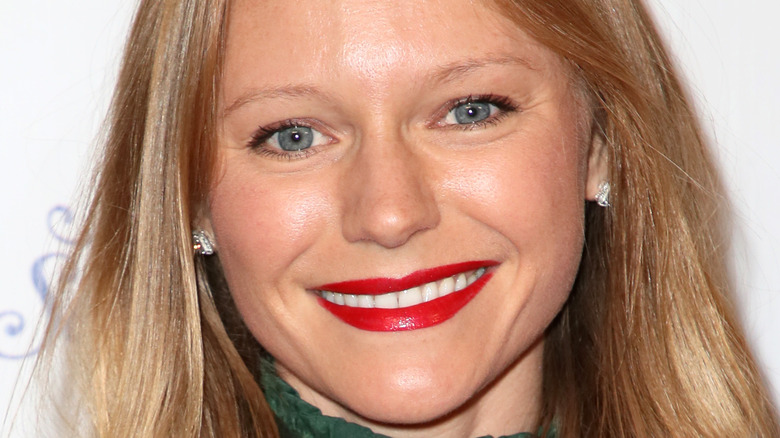 David Livingston/Getty Images
Marci Miller became a quick favorite among "Days of Our Lives" fans when she took over the role of Abigail Deveraux DiMera from Kate Mansi. The actress stepped into the shoes of the legacy character and made it her own, showing off her acting chops with storylines such as a split personality disorder, which landed her an Emmy nomination. However, viewers know that Miller's time on the soap opera wasn't always a smooth transition, per Soap Hub.
After leaving the NBC sudser Mansi stepped back in to fill the role. Later, Miller returned to the character of Abigail, but took maternity leave in March 2021 and later returned. Meanwhile, actor Billy Flynn, who plays Abigail's husband Chad DiMera, admitted that he wasn't thrilled about Miller and Mansi tag-teaming the role. "For me, as an actor, I just wanted to stick with one, because you want to build some story. It's hard to do that when they're both popping in and out. They're different actors, and they're going to be written differently. So you can't really plan for Chad and Abigail when you don't know what's going to be happening with that character," he told Soap Opera Digest in April 2022.
After Miller's return, fans were stunned to hear that she was leaving the show yet again in the summer of 2022. However, this time it seemed more permanent.
Marci Miller wasn't happy about how Abigail was written off Days of Our Lives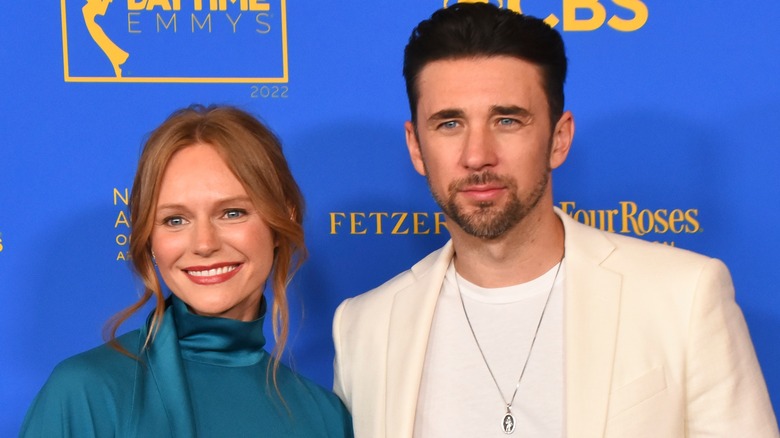 Michael Mattes/Shutterstock
In the summer of 2022, "Days of Our Lives" fans watched as Abigail Deveraux DiMera was brutually murdered in her own home. The storyline kicked off a murder mystery that had everyone guessing who may have commited the devious crime, and left Abby's husband Chad DiMera shattered. The murder occurred when Chad took the couple's children to the movies. The pair shared a sweet goodbye and Abby stayed behind at the DiMera mansion to get some work done. By the time Chad returned with the kids, he found Abigail stabbed and bleeding on their bed. She later died at Salem University Hospital (via Cheat Sheet).
Although Marci Miller admitted that she wanted to leave the soap opera, she was unhappy about the show killing off the legacy character. "I just had a really hard time with the decision honestly. I mean, there are a variety of opinions about how to handle this," she told Soap Opera News. "I honestly thought that they would recast and should recast. That was my opinion," Miller continued. "I felt like they should have recast the character with a woman who was going to be able to stick around for a good amount of time to continue to tell that story."
Although Miller didn't want the soap to kill off Abigail, she did want to leave the series for her own reasons.
Marci Miller reveals why she decided to leave the soap opera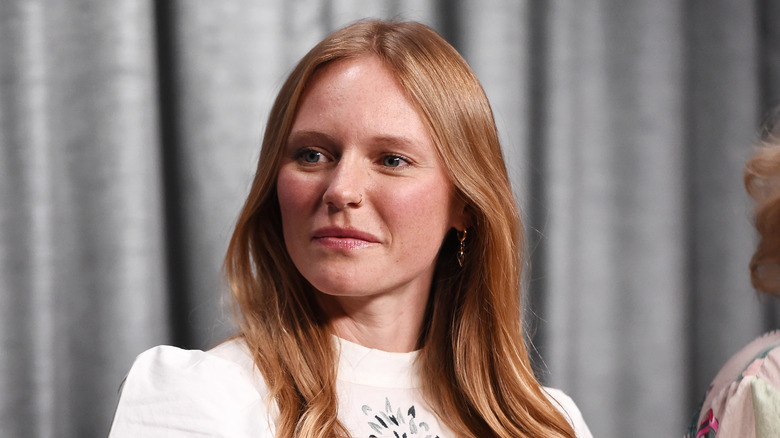 Amanda Edwards/Getty Images
While Marci Miller was disappointed to see the character of Abigail Deveraux DiMera killed off, she did want to leave "Days of Our Lives." During an interview with Soap Opera Digest, the actress admitted that she simply didn't want to commit to the sudser for the next 20 years of her life, and instead decided that it was time for her to pursue other career opportunities (via Soaps).
"The show wasn't doing anything wrong," she added. "You sign a contract, they buy your time, and that's the gig. That was it. I was like, 'Okay, I've got to go. It's time to do some other things for a while." However, Miller did attempt to stay on the soap opera, revealing that the show and her agents tried to figure out a way for her to pursue other acting gigs while still portraying Abigail, per Soaps in Depth. However, the two sides couldn't come to an agreement and Miller was forced to choose.
As for returning to "Days of Our Lives" in the future, Miller says that it's always a possibility. However, she's not planning on coming back to Salem anytime soon.