What Is Justin Bieber's Zodiac Sign?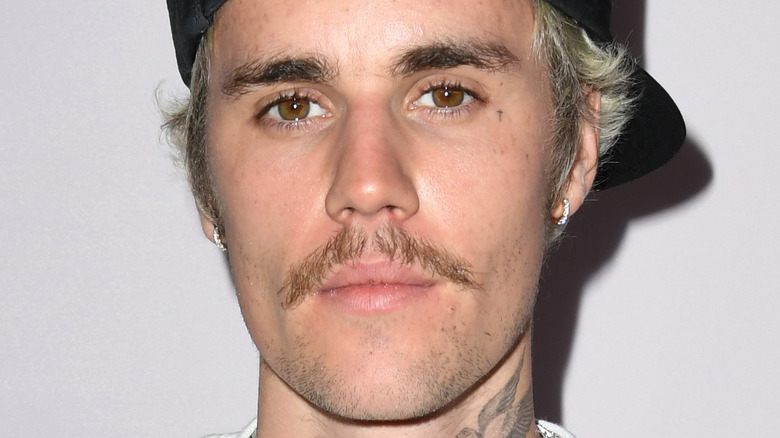 Jon Kopaloff/Getty Images
Justin Bieber became a teen pop sensation with hit songs such as "Baby" and "One Time," and the young Canadian singer quickly took over the globe with his popularity and sense of style. He not only gained fans for his singing chops, but also his iconic hairstyle at the time. "Bieber Fever" ran wild among young music fans (via CBC), and many of those fans have followed Bieber into adulthood. Now that the singer isn't a teen idol any longer, he's still topping the charts with songs like "Yummy," "What Do You Mean?" and "Despacito."
Of course, Bieber's personal life has been just as interesting as his music career. From a young age, the singer's dating life has been under a microscope, and when he began dating Selena Gomez, the two dated on and off for years before finally calling it quits for good, per Biography. Bieber later moved on to model Hailey Baldwin, and the two tied the knot in September 2018. 
Bieber has also had some public scandals, including legal issues (via CNN). In 2019, the singer opened up about his regrets. "It's taken me years to bounce back from all of these terrible decisions, fix broken relationships, and change relationship habits," he said, per the BBC.
Because of Bieber's tremendous fame over the years, many of his fans want to know everything about him, including things like his zodiac sign. Thankfully, we've got you covered with everything you need to know about the singer's astrology.
Justin Bieber's sun sign is Pisces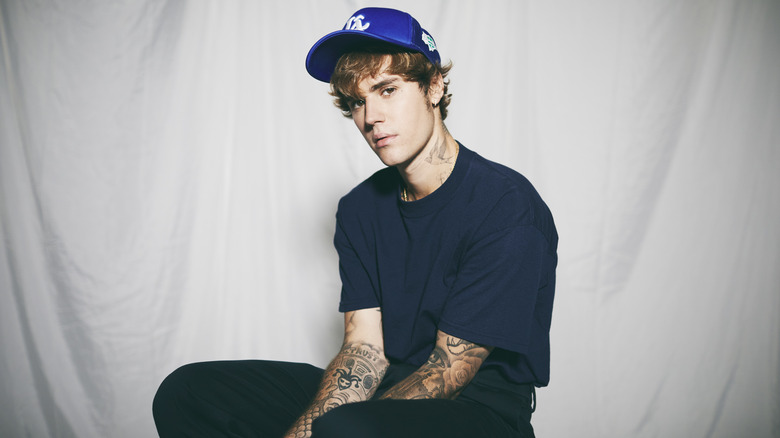 Mike Rosenthal/Getty Images
Justin Bieber was born on March 1, 1994, which makes his zodiac sun sign Pisces (via Astro Charts). Pisces have a lot of great traits that make them creative. Male Pisces in particular are said to be very idealistic and imaginative (via Astroyogi), which seems to fit Bieber well since he's an artist who likes to create songs and lyrics. The water sign is also known for their positive attitudes and being the ultimate professional. However, Pisces men are also said to be lazy at times, and they don't like to be given structure. Routines aren't something that they strive for, and because of this they are oftentimes unorganized.
Celebrity astrologer David Palmer told Seventeen back in 2019 that Bieber's sun sign also makes him sensitive and caring as a partner. "He attaches really quickly so it's kind of important that he checks out who is it in his life that he's connecting with because he almost gets emotionally pulled in very extremely and deeply and he's kind of the person who's 100% in," Palmer stated. "Once he's attached, he's really attached." Many fans would likely agree since Bieber exhibited strong devotion to ex-girlfriend Selena Gomez and his wife Hailey Baldwin over the years.
However, Bieber is much more than just his Pisces sun sign.
Justin Bieber's birth chart reveals that he's highly emotional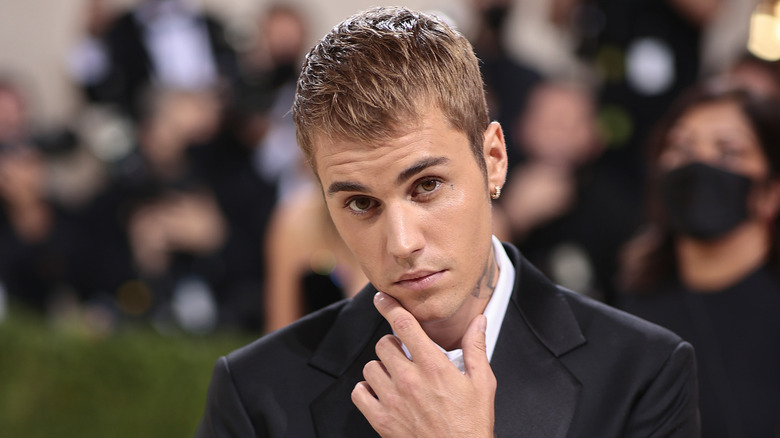 Dimitrios Kambouris/Getty Images
In addition to being a Pisces sun sign, Justin Bieber also has a Libra moon, per Astro Seek. A person's moon sign is said to represent how they express their emotions and what their spiritual needs are, per Your Tango. Those born with a Libra moon are said to enjoy balance in their lives, just like the air sign. They are good at looking at all aspects of a situation and seeing all sides of arguments. They're said to be good friends and excellent partners. Astrologer David Palmer tells Seventeen that Bieber's moon sign means that the singer gets emotionally involved with the people around him. "He cares about helping others," Palmer asserted.
Meanwhile, Bieber's rising sign is Scorpio. Rising signs are said to be a representation of a person's social personality and the person you portray to the public (via Mind Body Online). Cosmopolitan notes that Scorpio risings can be dark and charismatic in their lives. They're friendly and often put those around them at ease. Palmer claims that Bieber's rising sign is what keeps the singer's transitioning in fashion and his career. "He morphs constantly into different energy, persona, looks, hairstyles, clothing. You really don't know what you're going to get," the astrologer revealed.
Everything considered, Bieber's birth chart appears to fit well with what fans know about him, and could help others understand him a bit more going forward.