The Britney Spears Song You Should Listen To If You're A Taurus
Naumova Ekaterina/Shutterstock
Pop diva and global superstar Britney Spears' meteoric rise to fame came with the release of her 1998 single, "...Baby One More Time." Since then, Spears' career has given the world an unmatched catalog of upbeat pop hits, club-ready collaborations, and unforgettable live performances. Spears is known in the industry as an incredibly hard worker, and in a 2013 interview with Pop Justice, executive producer of her album "Britney Jean" and Black Eyed Peas member will.i.am shared just how impressed he was with the star's work ethic. "Britney is the most focused and disciplined of all the artists in the industry... Britney's a pro," he said.  
Between 2008 and 2021, however, Spears lived under a strict conservatorship, a constant state of surveillance that controlled decisions ranging from her health to her finances. Despite little personal freedom or agency over business decisions, the performer continued to fulfill her contracts, including a Las Vegas residency and serving as a judge on "The X-Factor" until she took a leave from work in 2019, per Newsweek. 
Like Spears, Tauruses are incredibly driven and dedicated to their craft, sometimes getting stuck under the weight of obligations and the expectations of those around them, per Elite Daily. This is especially true when proving themselves as consummate professionals and dependably hard workers.
Sometimes, all a Taurus needs is a Spears binge to ease their troubles. And per Co-Star Astrology, the sign's homebody status and love of domestic life makes their bedroom the perfect atmosphere for an empowering dance party to shake off the day. 
Tauruses can relate to lyrics about finding their independence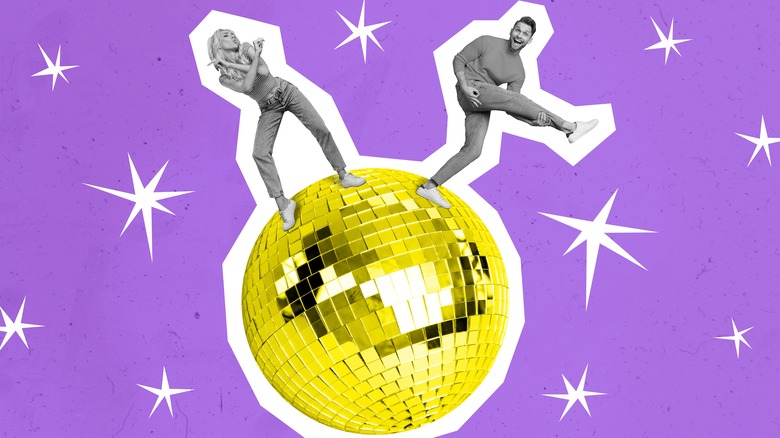 Roman Samborskyi/Shutterstock
In her song "...Baby One More Time," Britney Spears sings, "I must confess, that my loneliness is killing me now," (via Genius). However, fans learn from the hit song "Stronger" — released with Spears' next album, "Oops!... I Did It Again" in 2000 — that personal transformation like Britney's is an ongoing journey. In "Stronger," Spears sings, "My loneliness ain't killing me no more," teaching listeners to accept themselves outside of their relationship to others (via Genius).
Vice calls out "Stronger" as the perfect Taurus-friendly bop, thanks to the iconic breakup scene in its music video. As Spears sings empowering lyrics, she takes back the power and independence she lost in her relationship, telling her ex, "Whatever..." 
Tauruses can learn something from Spears' straightforward approach, since the bull generally avoids conflict in friendships and relationships, not wanting to upset others, per Elite Daily. This often results in Tauruses putting their needs on the back burner and settling into patterns that don't serve them. 

The stubborn Taurus may struggle to tell others when they're in over their heads, and their dedication may result in overextending themselves, per Horoscope. Spears sings, "I used to go with the flow / Didn't really care 'bout me." This lyric may resonate with Tauruses who have stopped prioritizing themselves in their decisions and, hopefully, inspire them to make a change. And what better way to come back from energetic burnout than an extended staycation with the perfect anthem on repeat?
This song makes change feel a bit less scary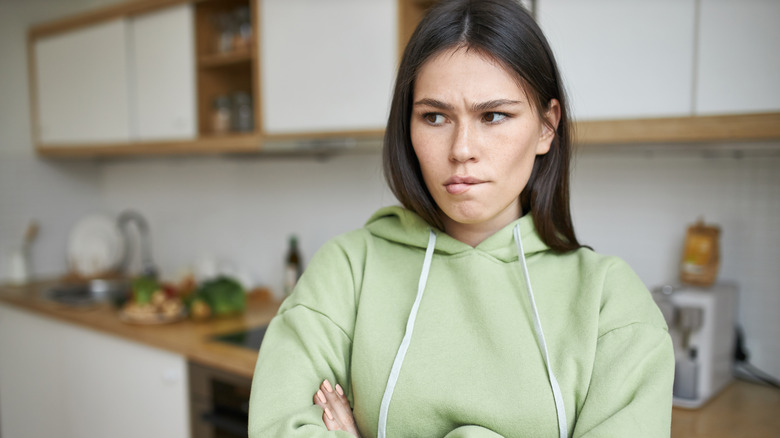 Anatoliy Karlyuk/Shutterstock
Change can often feel like an insurmountable obstacle for the comfort-centered earth sign, Taurus. However, Vice also emphasizes the bull's resourcefulness — and Britney Spears' lyrics can remind any Taurus that they're stronger than they think when left to their own devices. In "Stronger," she sings, "Here I go, on my own now / I don't need nobody, not anybody," (via Genius). This realization leads the singer to adjust how she leans on others instead of finding self-reliance and trust within. 
The chorus of the song, "Cause now I'm / Stronger than yesterday," is the perfect anthem for Taurus to hype themselves up to make major moves. The bull is never a sign to be underestimated, though they may be prone to underestimating others, especially if they've been disappointed by them before, per Horoscope. Since Taurus may be following their own instincts — and potentially lacking respect for authority — they may be falsely perceived as lazy, according to Co-Star. But in these cases, their naysayers are quickly proven wrong. This struggle gets a shout out in the line, "You might think that I can't take it, but you're wrong."
The strong-willed bull will also appreciate Spears' nod to their unique brilliance, since no one knows what's best for Taurus but themselves. She sings, "Now it's nothing but my way," a super-confident philosophy the bull can definitely get behind.