Beto O'Rourke Faces An Unexpected Roadblock In His Gubernatorial Campaign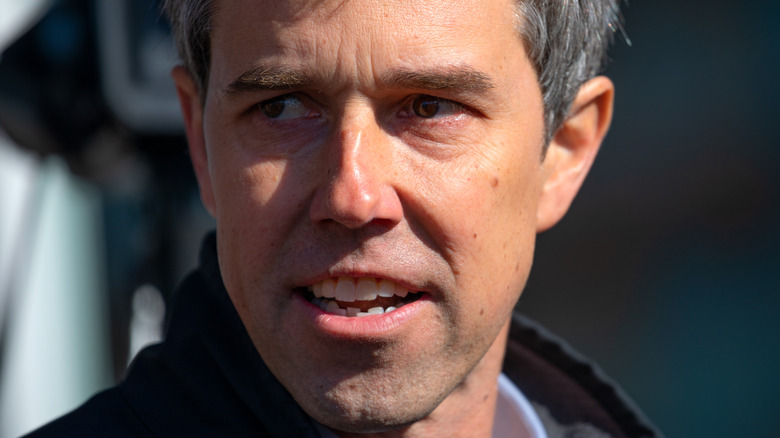 Juli Hansen/Shutterstock
The gubernatorial race in Texas is one that not only Texans are paying close attention to, but many Americans. The tight race between incumbent Governor Greg Abbott and Democratic candidate Beto O'Rourke has been heating up since the Robb Elementary School shooting that happened in Uvalde, Texas in May. O'Rourke made headlines after calling out Abbott for not doing anything in regards to gun violence, according to Politico. O'Rourke, who was just a Democratic nominee at the time, confronted Abbott saying, "The time to stop the next shooting is right now and you are doing nothing."
O'Rourke's outburst demonstrated the clear divide between parties as some agreed with the former U.S. representative, while others, like Republican Lieutenant Governor Dan Patrick, believed what he did was an "embarrassment" (via PBS). For any voters on the fence, Abbott and O'Rourke's debate in September may help them make a decision for November (via The Texas Tribune). However, after O'Rourke's most recent announcement, that debate may or may not happen.
Beto O'Rourke is taking time to rest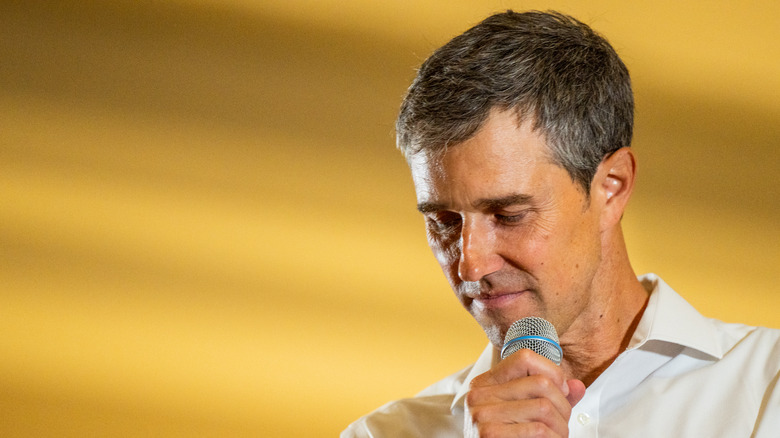 Brandon Bell/Getty Images
Beto O'Rourke visited a hospital in San Antonio after feeling sick on Friday, according to a statement on Twitter. The Texas gubernatorial candidate announced that he had been "diagnosed with a bacterial infection" and was currently "resting at home," per his doctors' recommendations. According to Health Direct, bacterial infections can range from strep throat to whooping couch. While O'Rourke didn't go into detail about his diagnosis, he did share that he was given IV antibiotics and care from his team of nurses, doctors, and even custodians. 
Since bacterial infections can also be highly contagious, it makes sense that O'Rourke also announced that he has had to put a pause on his gubernatorial campaign in the meantime. "I am sorry to have had to postpone events because of this, but promise to be back on the road with you as soon as I am able," he shared also on Twitter. While it's good that O'Rourke is taking the much-needed time to recover, it's likely that he'll want to get back on the campaign trail soon. According to The Dallas Morning News, his opponent, Greg Abbott, currently holds a lead over him in the polls that has been there since May.