Princess Diana's Friend Makes A Bold Statement About Her Feelings On Divorcing Prince Charles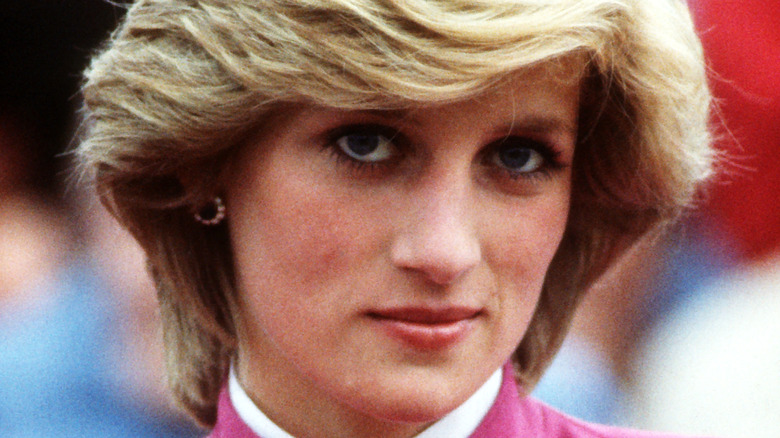 Anwar Hussein/Getty Images
The wedding of Prince Charles and Princess Diana was one of the most watched events in television history, attracting 750 million viewers (via BBC). But while the day had all the makings of a fairytale — including the bride walking down the aisle followed by a 25-foot train — the marriage of the Prince and Princess of Wales now seems doomed from the start. In fact, Diana would later call her wedding day, "the worst day of my life," explaining that she felt like "a lamb [being led] to the slaughter" (via the Independent).
Diana's feelings aren't shocking given that it has since been revealed that Charles reportedly decided to confess to Princess Diana that he wasn't in love with her the night before their wedding, leaving her devastated. "She didn't want to go through with the wedding at that point, she thought about not attending the wedding," Diana's astrologer, Penny Thornton, explained in a documentary (via the Mirror).
Charles reportedly had doubts about the wedding as well but believed it was too late to cancel. One year later, the couple welcomed their first son, Prince William, Duke of Cambridge, followed by Prince Harry, Duke of Sussex, (per the royal family's official website). But both Charles and Diana engaged in extramarital affairs throughout their union, and in 1992, it was announced that the couple was officially separating. 
Their divorce was finalized in 1996, but according to one of Diana's closest friends, the princess never wanted things to go that far.
Princess Diana didn't want her marriage to end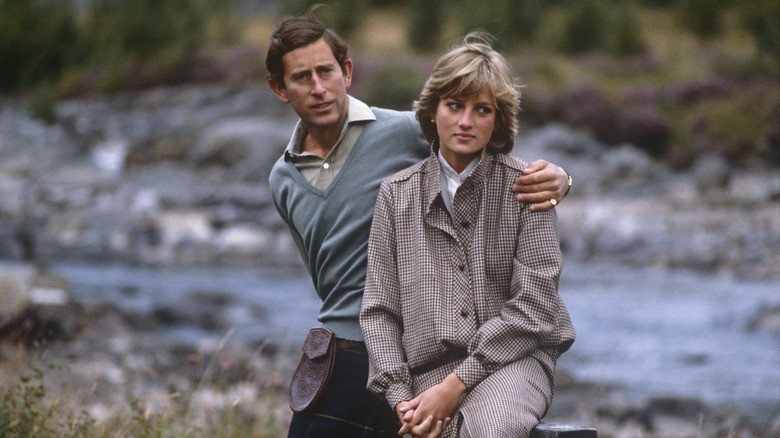 David Levenson/Getty Images
Despite the unhappiness she felt in her marriage, Diana, Princess of Wales, reportedly didn't want to divorce Charles, the Prince of Wales. Diana's former spiritual healer, Simone Simmons, told The Mirror that the princess was despondent after Queen Elizabeth ordered the couple to end their marriage after Diana's now infamous BBC interview with Martin Bashir and that Diana was immediately regretful that she sat down with the journalist.
"The day afterwards? Yes. Then when the Queen wrote to her, and demanded they get a divorce, she was blubbering on the phone, and I went over to calm her down," Simmons explained. "She said, 'Simone, I never wanted to divorce Charles. I always loved him.'"
Diana also told her friend that she never wanted to do the interview, but was encouraged to go through with it by comedian Ruby Wax and Sarah Ferguson, Duchess of York. It has since been revealed that Bashir used "deceitful methods" to secure the interview with the people's princess, per The Telegraph.
Princess Diana and Prince Charles were in a good place before her death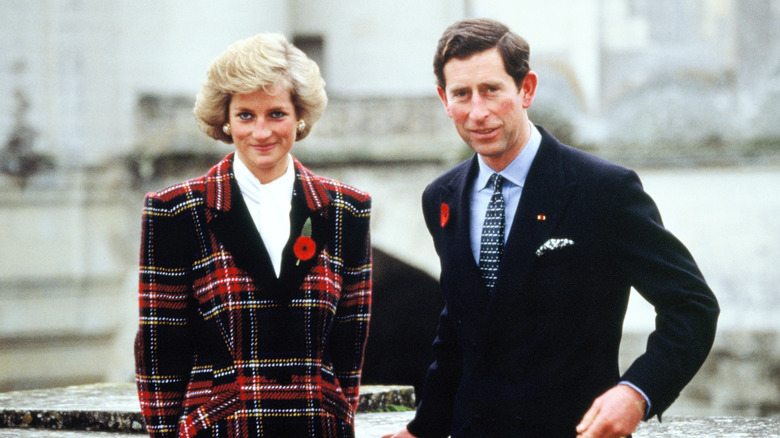 Georges De Keerle/Getty Images
Although their marriage ended in 1996, one source says that Charles, Prince of Wales, and Diana, Princess of Wales, were on good terms before the princess passed away one year later. "At the end of Diana's life, she and Charles were on the best terms they'd been for a very long time," Tina Brown, royal biographer and author of "The Diana Chronicles," told The Telegraph. She added, "They even had some laughs together."
And when Charles was notified that Diana had died after a car accident in Paris, he grieved the loss of the mother of his two sons. "In the weeks and months that followed he did a great deal of grieving for what might have been," royal author Penny Junor wrote in her book "The Firm," per Express. "There had been some moments of happiness in the morass of misery, but he was keenly aware that he had failed to make the happiness last, failed to make her his friend and failed to create the secure, loving home for their children that they both had dreamed of."