Sources Reveal How Melania Trump Really Felt About The FBI Raiding Her Closet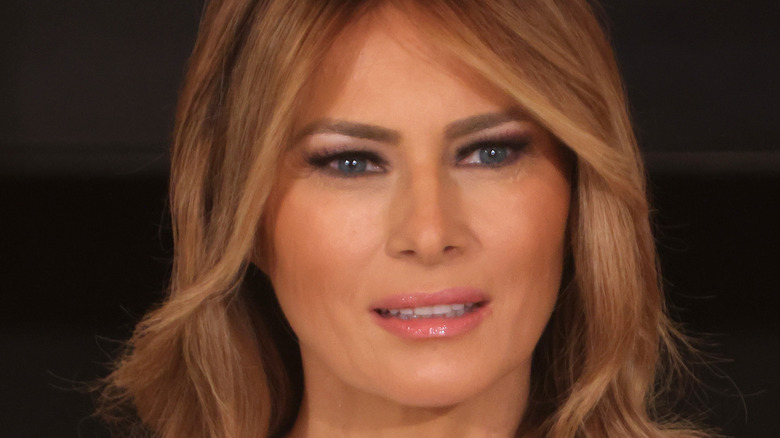 Alex Wong/Getty Images
One of the most talked-about aspects of the FBI raid at the Trump's Mar-a-Lago estate in early August was that the agents searched former first lady Melania Trump's closet before seizing 11 sets of classified documents (via New York Post). Twitter certainly had a lot to say about the unexpected development, with high-profile users like Lauren Boebert even weighing in on closetgate. The former model's step-son Donald Trump Jr. also made headlines when he shared a puzzling meme that evoked Melania's underwear drawer.
Donald Trump has been outspoken in his disdain for agents scouring through his wife's personal belongings, taking to his reportedly-embattled app Truth Social to disparage the FBI in part because they "rummaged" around in Melania' closet (via Newsweek). ​​"Surprisingly, left area in a relative mess. Wow!" Trump further posted about the incident (via CNN).
But the former first lady herself is yet to comment about how having her closet searched left her feeling. Now sources are sharing that she may not even be as upset as her husband.
We probably won't hear from Melania Trump on the raid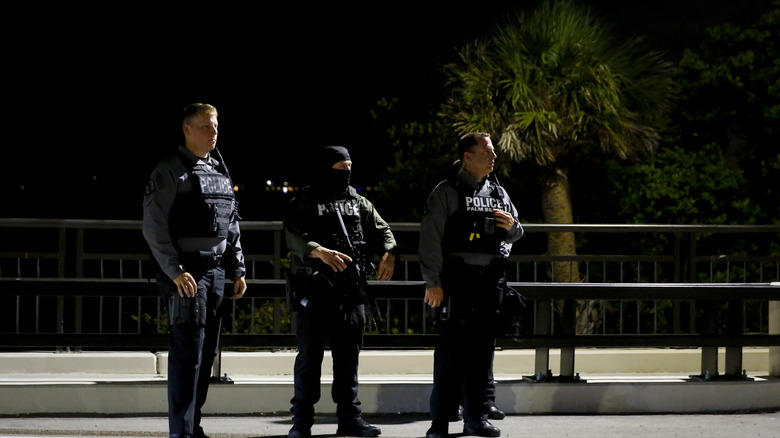 Eva Marie Uzcategui/Getty Images
Several insiders spoke to CNN about how Melania Trump reacted upon the FBI going through her closet during the Mar-a-Lago raid. It seems that although the mom of one was affected by the incident, would-be 2024 presidential candidate Donald Trump had a much stronger reaction.
"She cared, but not like he cared," confirmed one person who didn't reveal their name. Another anonymous source characterized Melania's reaction as "annoyed" that her privacy had been invaded.
It does not seem likely that Trump's third wife will speak out about the raid, which also included a search of her bedroom and bathroom, with another source pointing to her private nature, and someone else positing she's hoping by keeping tight-lipped, the scandal will "go away."
Finally, yet another nameless source told CNN Melania "has always considered what Donald does to be separate from her. Decisions he makes about his business are his decisions, not hers."
Melania can't win whether she stays quiet or not according to the former first lady herself, who said in May of 2022, "People I see always criticize me, whatever I do, and I'm used to that. I move forward and I'm here to helping people. And that is the mission" (via Fox News).