Good Trouble Actress Zuri Adele Tells Fans How To Prepare For The Season 4 Finale - Exclusive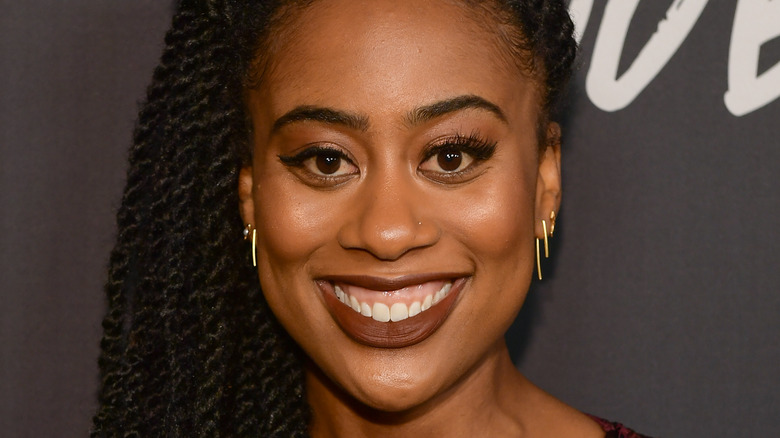 Matt Winkelmeyer/Getty Images
Actress and activist Zuri Adele's role on Freeform's "Good Trouble" addresses social justice issues that are deeply meaningful to her on and off screen. Her character Malika — opposite "The Fosters" stars Maia Mitchell and Cierra Ramirez — fights against housing insecurity in Los Angeles and advocates for the Black Lives Matter movement, among other causes.
Besides fighting the good fight, Malika is also passionate about finding others to share in her joy, whether that be her roommates or romantic connections. In her exclusive interview with The List, Zuri Adele shared, "As a millennial queer person, polyamory is something that is very interesting to me ... I'm really excited that we're putting that on TV and breaking down all the binaries."
The actress also praised her character's ability to succeed at whatever she puts her energy toward, over the past few seasons as well as into the series' future. "I see her as a leader," Adele said. "She likes to execute her ideas and she gets such unique ideas on how to support people, she's really passionate about it, and she doesn't always like to follow other people's rules."
"Good Trouble" is known for breaking boundaries and approaching issues that have yet to be explored in depth on television, and its Season 4 finale will continue to see characters' stories take exciting and unexpected turns.
Season 4 has been transformative for Malika's love life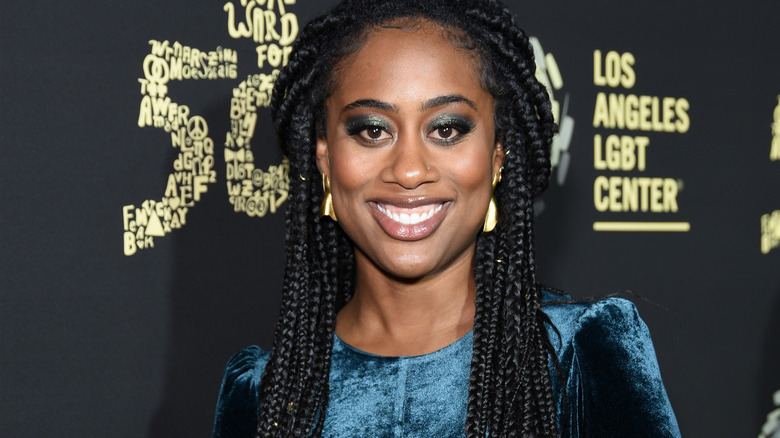 Presley Ann/Getty Images
"Good Trouble" has been renewed for Season 5 by Freeform, per Deadline, and Zuri Adele hopes that her character will maintain the boundaries she established this season and continue thriving and learning. "I want Malika to keep choosing herself," she told The List. "I hope and expect that she will continue to grow as a leader and find her mode of being an abolitionist ... I love that she's giving herself permission to explore."
Zuri Adele also wants Malika to work on herself before she gets caught up in too many complicated relationship dynamics. "I want Malika to be more and more confident, be more and more of the bad b***h I know she wants to be ... [I want her] to keep tapping into that and maybe choose her and do her for a little bit. Fast from the romance for a little while."
Though the actress has enjoyed her character's transformative exploration this season, she shared that her real-life advice for Malika wouldn't be as entertaining as the events at the end of Season 4. She told us, "If she was my sis, my girl, I might say, 'You know, maybe it's time for you to do you for a little minute.'" 
The finale will leave viewers with major questions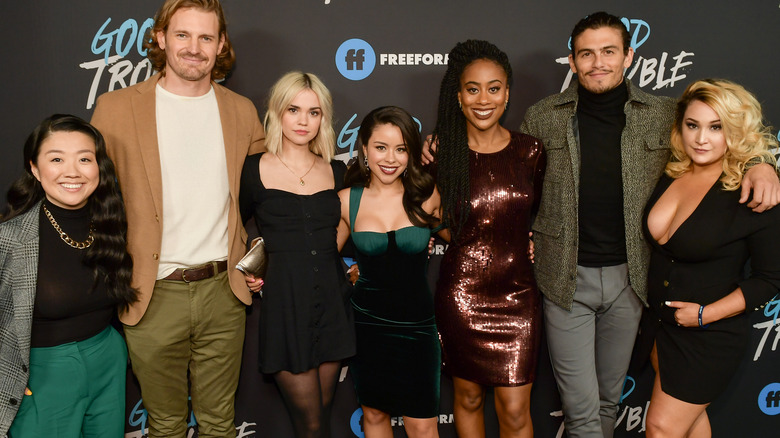 Matt Winkelmeyer/Getty Images
Fans of "Good Trouble" may be used to its sky-high stakes, but actress Zuri Adele teased that fans will wish they could unpack the dramatically complex Season 4 finale with the cast. But she said, "Don't ask me questions when it's over, because I really don't know." 
Though she may not know what comes next for "Good Trouble," she could tell us that the Season 4 finale left a major impression on the cast when they first found out what happens. "I'm remembering the table read, and we were at the edge of our seats," the actress dished.
She also had some words of warning for fans gearing up to watch the finale. "I want fans to make sure they are sitting down and have their water and tea near them," she said. "Don't take your eyes away from the screen, and take deep breaths."
Ultimately, Adele's practical advice for viewers is that they stay grounded and relish in the episode's drama. "Do a little yoga before you watch the episode and breathe and have fun," she teased, "It's going to be a wild ride, and then you're going to have to wait."
The Season 4 finale of Freeform's "Good Trouble" premieres on September 1.