What We Know About Jared Kushner's Prognosis After His Second Thyroid Surgery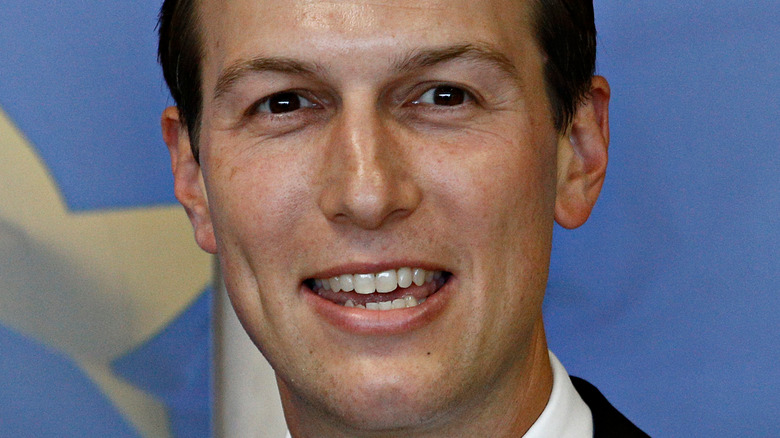 Alexandros Michailidis/Shutterstock
We may receive a commission on purchases made from links.
Jared Kushner has been in the headlines as he promotes his book, "Breaking History: A White House Memoir." The New York Times review of Kushner's book had Twitter in hysterics and created a slew of headlines on its own. In it, The New York Times reviewer Dwight Garner said the writing was like a "college admissions essay," and wrote, "Reading this book reminded me of watching a cat lick a dog's eye goo." Ew.
On a serious note, "Breaking History" contained news that Kushner had thyroid cancer while he worked at the White House. The Guardian reported on the bombshell about the former president's son-in-law, who wrote that doctors removed a part of his thyroid during the surgery. According to the outlet, Kushner didn't want to alarm then-President Donald Trump about his surgery, but his father-in-law found out. The White House aide asked the president how he knew, and Trump replied, "I'm the president. I know everything. I understand that you want to keep these things quiet. I like to keep things like this to myself as well. You'll be just fine."
Here's what we know about Kushner's prognosis after his second thyroid surgery.
Jared Kushner expected to make a full recovery after second thyroid surgery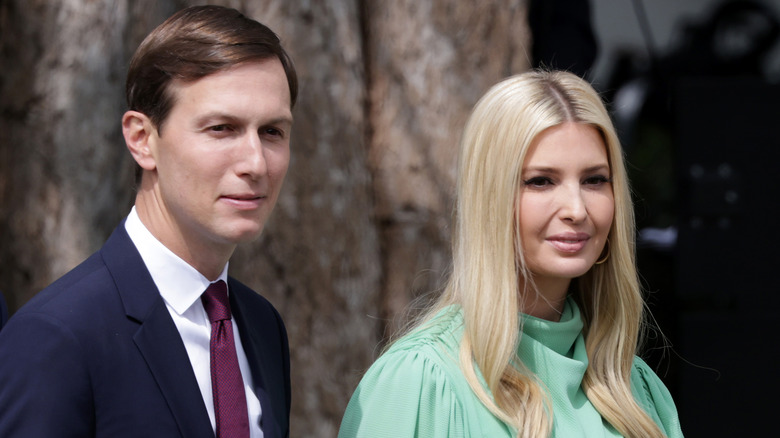 Alex Wong/Getty Images
The New York Post reported that Jared Kushner had another thyroid surgery at the Mayo Clinic last week. A source told the Post that Donald Trump's son-in-law is expected to recover fully. The outlet also reported that Kushner and his wife, Ivanka Trump, went to Rochester, Minnesota on August 9 for a thyroid check-up, and doctors decided another surgery was necessary. Maybe the surgery will give Kushner an excuse to avoid more interviews about the FBI search of Trump's residence at Mar-a-Lago, a situation which seems to get messier every day.
After speculation that he might be a "mole" for the Justice Department, Kushner finally broke his silence after the FBI raid. The former Senior White House aide went on Mark Levin's Fox News show, "Life, Liberty & Levin," where he told Levin Trump "drives his enemies so crazy, they always over pursue him and make mistakes in trying to get him, and that's basically what happened here." Trump's son-in-law added, "They're manufacturing fabulous claims that then get debunked shortly thereafter."