The New York Times' Review Of Jared Kushner's Book Has Twitter In Hysterics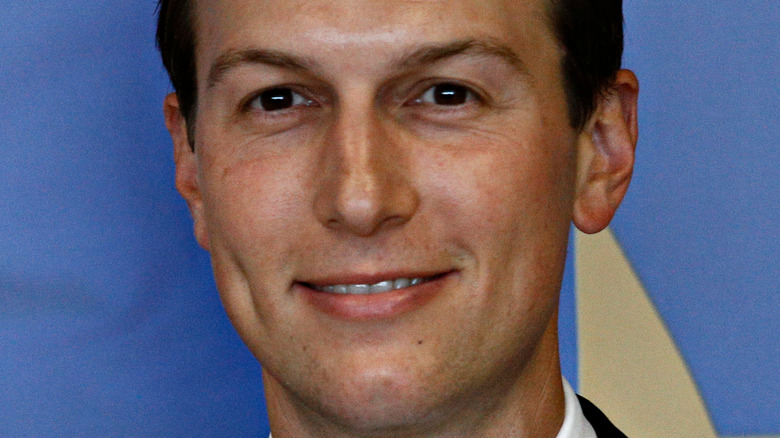 Alexandros Michailidis/Shutterstock
We may receive a commission on purchases made from links.
The New York Times Book Review is considered " one of the most influential, if not most august, institutions in American letters," as The Nation put it. Millions of readers rely on the reviews to determine their next summer read or deep-think purchase. The Times' opinions can send a new release flying off bookstore shelves and into carts on Amazon or sink it down to the bottom of the remainder heap. 
That's why social media is all over the Times' review of Jared Kushner's new book, "Breaking History: A White House Memoir." Kushner, a real estate executive, rose to public attention first by meeting and marrying Ivanka Trump. He then became a senior adviser to president Donald Trump despite having no political experience. Nonetheless, Kushner has nothing but good memories of his time there, including his hand in negotiating the Abraham Accords between Israel, Bahrain, and the United Arab Emirates. His book quotes colleagues who call him "a genius" and "one of the best lobbyists I've ever seen." 
Times columnist Dwight Garner begs to differ. His scathing review calls the book "earnest and soulless," adding that Kushner "looks like a mannequin, and he writes like one." And that's just the beginning of a slam job that is sending Twitter into a frenzy of laughter. 
Ivanka Trump had a kinder view of Jared Kushner's book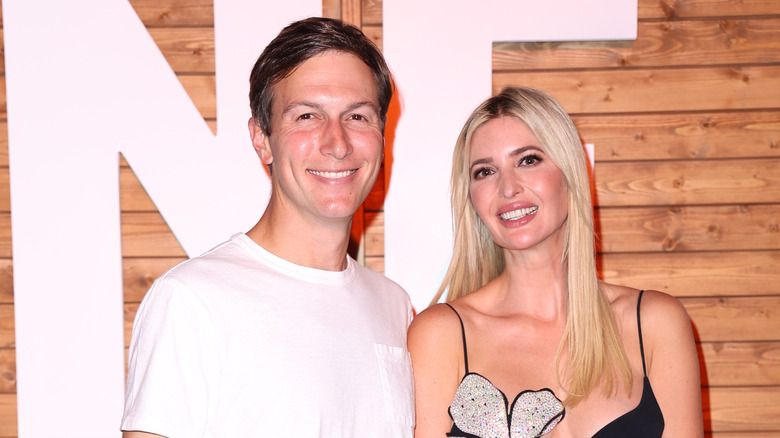 John Parra/Getty Images
The New York Times' review of Jared Kushner's "Breaking History: A White House Memoir" pulled no punches. Reviewer Dwight Garner called the book  "a slog" and "a queasy-making book," comparing it to a tour of a demolished mansion that "focuses solely on, and rejoices in, what's left amid the ashes." He adds that the writing is akin to "a college admissions essay."
Garner's critique called the author "a pair of dimples without a demographic" and noted Kushner's devoted loyalty to Donald Trump: "Reading this book reminded me of watching a cat lick a dog's eye goo." 
The review is getting more attention than the book itself. Iconic talk show host Dick Cavett urged Twitter users, "Don't let anyone or anything cause you to miss reading Dwight Garner's priceless review of Jared Kushner's new book, 'Breaking History' (sic) ... You'll see what I mean." Commenters agreed; one said, "The review should get a Pulitzer Prize! The book itself can be tossed." Another agreed: "Truly a thing of beauty." One took the time to retitle the book cover "A Kushy Gig: A White House Memoir by a Mediocre White Guy."
On the bright side, Kushner's book has gotten a rave from his wife. "I love my husband's amazing new book and I know that you will too!" Ivanka Trump tweeted. "Order your advance copy of Breaking History now and join us for the journey!"