How Ali Fedotowsky-Manno's Perspective On The Bachelorette Has Shifted - Exclusive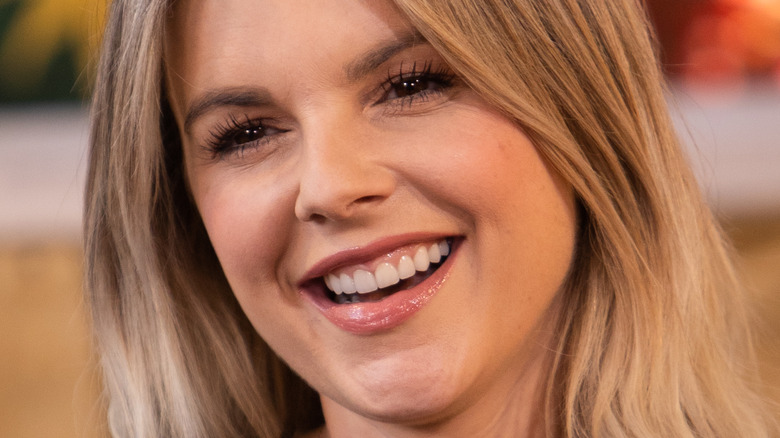 Paul Archuleta/Getty Images
Former Bachelorette Ali Fedotowsky-Manno's life looks different these days. Six years after her 2011 split from ex-fiancé Roberto Martinez, the Season 6 lead married Kevin Manno and later welcomed daughter Molly and son Riley. And in 2021, the family of four left Los Angeles for life in Nashville, Tennessee. "We have found a great community of people, both for the kids, for us, for my husband and I, and so we love it," Ali Fedotowsky-Manno told The List in an exclusive interview.
Fedotowsky-Manno has also made a career shift, transitioning from working in front of the camera — she hosted NBC's late-night series "First Look" (where she met her husband), followed by stints on "Good Morning America," "Entertainment Tonight," and "Home & Family" (via IMDb) — to launching a business. "I have a small business now, with these hydration packs that I started with a business partner, and that's honestly been my baby," she said. "I'm loving it." Of the shift, she explained, "I'm not the type of person that likes to wake up in the morning and put on a dress and heels and a full face of makeup. That is not me ... It was so much, and I knew that wasn't the long-term path for me career-wise."
Along with her career and life transitions, Ali Fedotowsky-Manno's perspective on "The Bachelorette" has changed over time.
Her shifting viewing habits and perspective on the show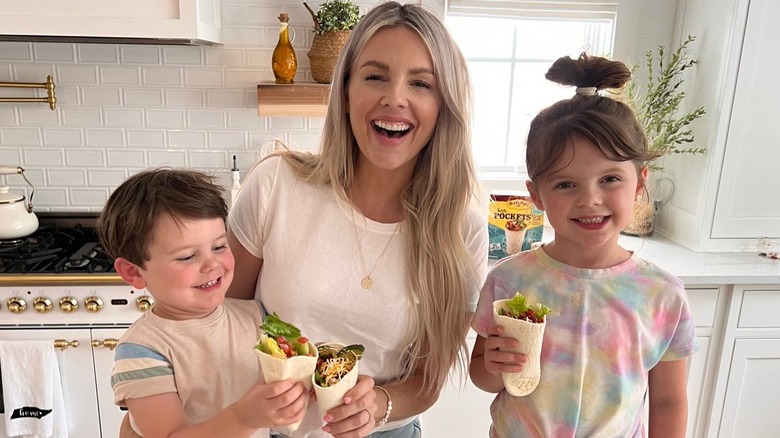 Ali Fedotowsky-Manno
Following her stint on "The Bachelorette" in 2010, Ali Fedotowsky-Manno remained a loyal Bachelor Nation fan, blogging about each season. However, she's missed the last few seasons, mostly due to moving. "I used to watch every season. It was like ... "My Bachelorette" time. The Monday nights, that was me. Kevin knew to take the kids," she said, adding that she is watching Season 19, starring Rachel Recchia and Gabby Windey.
Fedotowsky-Manno's viewing habits aren't all that's changed: She now watches with hindsight that comes with age and experience. "As I get older, you realize that the decisions you make in a relationship in your 20s are so different than the decisions you'd make in your 30s, in your 40s," she explained. "I'm not in my 20s anymore, and I don't want to pick apart these girls' decisions because they're learning. They're in their 20s, they're growing."
She wishes the best for new Bachelorette leads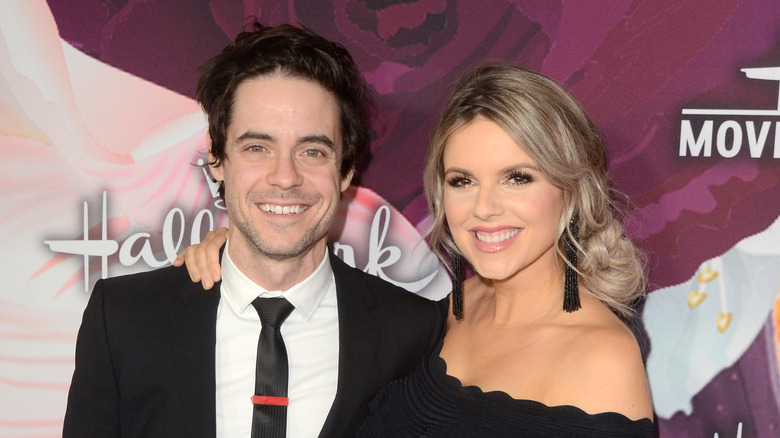 Kathy Hutchins/Shutterstock
The former Bachelorette has been in the leads' shoes and shares a bond with them all. "It's hard for me to watch now because I love these girls so much. Every [season], we're a family, we have a group text message where we all talk, and I want to support them in everything that they do. From what I've seen, the girls are handling it beautifully," she said.
Though she hopes they find love, she recommends they remain optimistic and open, whatever the outcome may be. "I didn't find love from that show, but because of that show, I got a career where I met my husband. That wouldn't have been possible [without] that show," the wife and mom of two explained, adding that she gives the Bachelorettes who've followed her this piece of advice: "If you don't find love on this show, you might find love as a result of it."
Visit the Old El Paso website and enter your zip code to find your nearest location and buy the new Tortilla Pockets Kits. Watch "The Bachelorette" on ABC Mondays at 8:00 p.m. ET/7:00 p.m. CT.