The Real Reason Melissa Reeves Keeps Coming And Going From Days Of Our Lives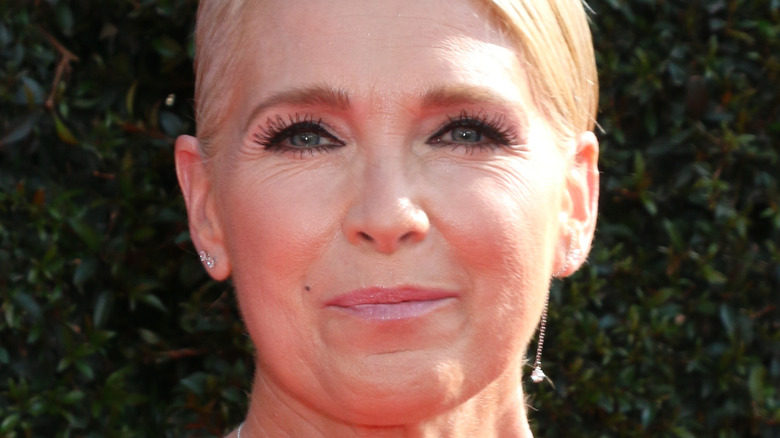 Kathy Hutchins/Shutterstock
Longtime "Days of Our Lives" viewers have watched the character of Jennifer Horton grow up before their eyes. As the daughter of Laura and Bill Horton, Jennifer has been a staple in Salem for many years. For most of those years, actress Melissa Reeves has played the character, whose memorable storylines include an iconic romance with Jack Deveraux (Matthew Ashford), per Soap Central. Jack and Jennifer's children, Abigail and JJ, have also become important parts of the soap opera's storyline over the years, and the couple now has two grandchildren, Thomas and Charlotte, as well.
Jennifer was born in 1976 and the character was written off the show a few years later. In 1985, Jennifer returned to Salem as a teenager with Reeves in the role. Over the years, Reeves' character dealt with many hardships, including her mother Laura's mental illness and institutionalization, a feud with Eve Donovan, having her husband Jack be presumed dead multiple times, and even drug addiction, per Soaps in Depth. However, she's always prevailed and fans have loved seeing Jennifer's fighting spirit and positivity shine through throughout the decades.
However, everything changed in 2020 when Reeves shockingly decided to leave "Days of Our Lives" without much notice, forcing the soap opera to recast the fan-favorite role.
Cady McClain replaced Melissa Reeves as Jennifer Horton on Days of Our Lives in 2020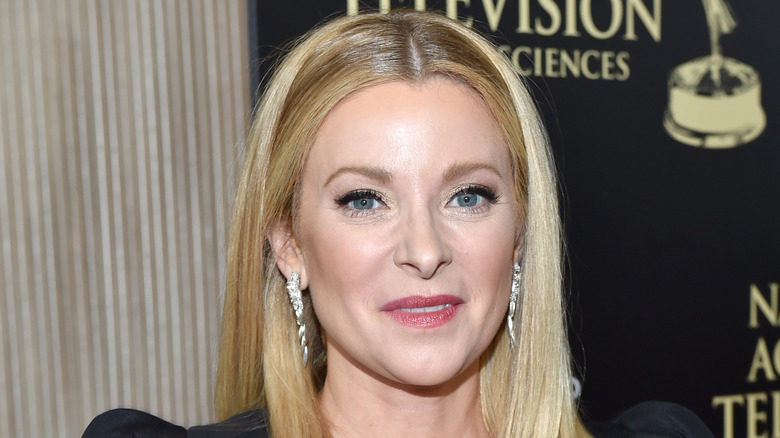 Alberto E. Rodriguez/Getty Images
In October 2020, "Days of Our Lives" fans watched as Melissa Reeves' character, Jennifer Horton, was recast. Soap opera vet Cady McClain stepped into the role and was a success, per Soaps in Depth. Although it took fans some time to adjust to the new Jennifer, McClain hit it out of the park with her portrayal of the legacy character. Of course, McClain is no stranger to the soap world. In the past, she has portrayed characters such as Dixie Cooney on "All My Children," Rosanna Cabot on "As The World Turns," and Kelly Andrews on "The Young and the Restless," per Soaps.
So, when McClain stepped into the role of Jennifer on "Days of Our Lives" she knew what to expect. During her time on the soap opera, McClain's Jennifer dealt with some high drama, including the infidelity of her husband, Jack Deveraux, and the death of her mother, Laura Horton. Although McClain's stint as the character wasn't a long one, she certainly garnered attention for her work. Following her time in the role, McClain won the Daytime Emmy for Outstanding Guest Performance in a Drama Series. (via Deadline).
However, "Days of Our Lives" fans hadn't seen the last of McClain following her first exit.
Melissa Reeves returned to the soap opera briefly in 2021 and 2022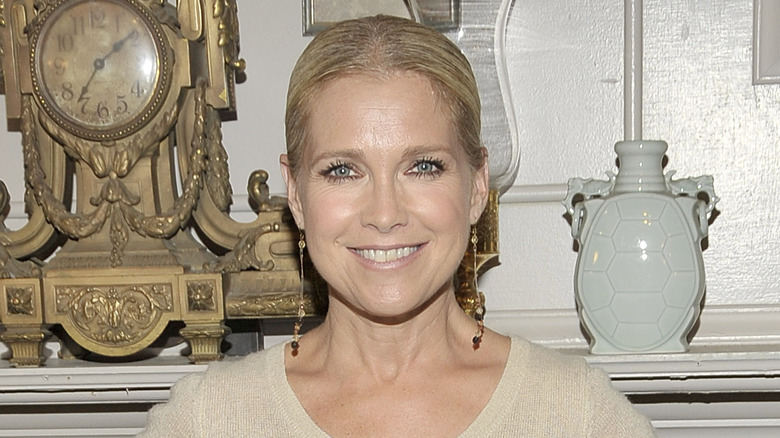 John M. Heller/Getty Images
Melissa Reeves stunned fans in 2020 when she opted not to return to "Days of Our Lives" production following the COVID-19 shutdown. During the shutdown, Reeves went back to her home in Nashville, Tennessee, and decided that the commute to Los Angeles to film the soap opera was just too much for her during the pandemic (via TVLine). So, when the show began filming again, Reeves was replaced with Cady McClain.
Of course, fans weren't thrilled that the actress decided to exit the role. However, Reeves did ultimately return to the NBC sudser in late 2021 as Jennifer Horton came home to Salem to celebrate the holiday season with her family before heading back to Boston with her husband Jack Deveraux. She returned again for a brief stint in early 2022 when her family was dealing with some drama. (via Soaps).
In June 2022, Jack and Jennifer's daughter, Abigail Deveraux DiMera (Marci Miller) was murdered and fans believed that Reeves would return for the shocking storyline. However, that wasn't the case. Instead, McClain reprised the role and returned to the show to mourn the character's oldest child, which angered some fans (via The U.S. Sun). While the pandemic has seemingly changed the way that Reeves looks at her career, the show seemingly has McClain to lean on during times when Jennifer needs to be on screen and Reeves is unable to make the commute.