How Hallmark Execs Really Feel About All The Stars Who Jumped Ship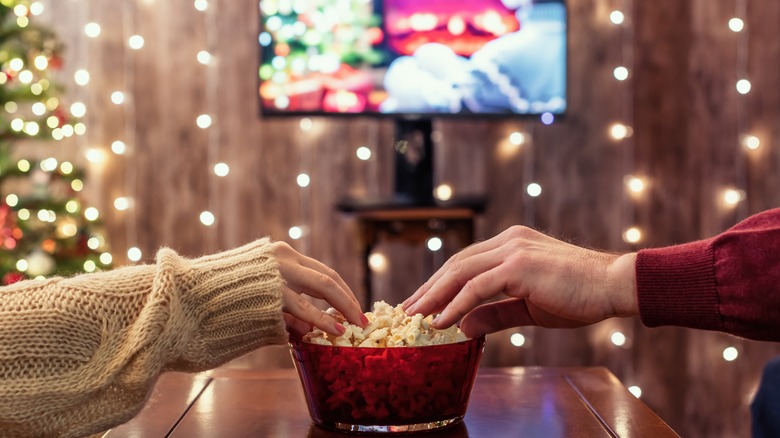 FTiare/Shutterstock
There's been some serious drama unfolding behind the scenes at the Hallmark Channel, and we are very, very invested. Whether you're a diehard Hallmark fan or not, we all know the specific niche that the network fills and how popular it is. The Hallmark Channel is all about wholesome, feel-good rom-coms, and they are especially fond of the holiday season. In preparation for this holiday season, though, a network called Great American Media (formerly GAC aka Great American Country) has arrived on the scene in an attempt to take the Hallmark Channel's place (via Us Weekly).
You may or may not remember the Zola commercial drama of 2020; the network ran an ad that showed two women getting married, and some of the more right-leaning fans of the channel were in loud opposition of the commercial (per BuzzFeed News). Hallmark's then-CEO, Bill Abbott, pulled the ad from the network before changing his tune and choosing to start running it again. After that, though, he left the Hallmark Channel altogether. By June 2021, Abbott had taken over Great American Media and has since made deals with numerous Hallmark Channel stars to bring them over to the new network. This sparks questions about what is going on back at the Hallmark Channel and what the powers that be there think about the new competition. Luckily, they're happy to tell us (via Yahoo!).
How the drama is affecting the channel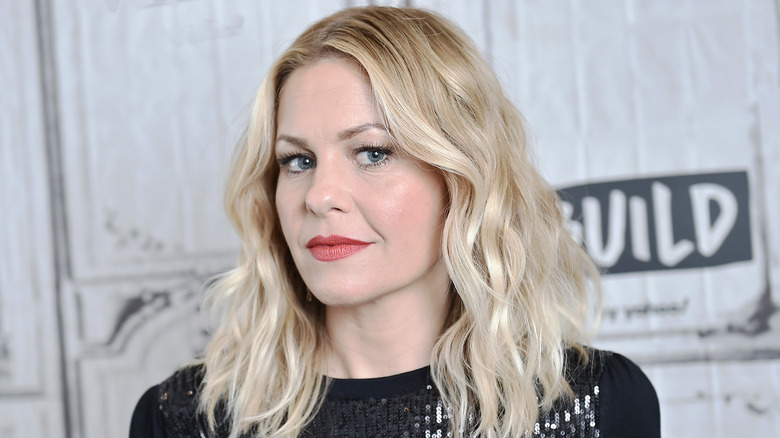 Steven Ferdman/Getty Images
Since Bill Abbott's departure, the Hallmark Channel has gone in a different direction, making great efforts to diversify its casts and storylines. From having two men as a movie's lead couple for the first time to its first South Asian lead to multiple movies with interracial couples, the channel has made great strides in just the past year, according to The Peak. The channel still has a long way to go in terms of being representative of more people, but it's made a clear effort and come a long way from its old white, heteronormative tendencies. As a result of this change, it's understandable that many folks wonder whether some stars may be leaving the Hallmark Channel for reasons other than getting a great deal, especially since the pack of stars heading to GAC is lead by the notoriously conservative Candace Cameron Bure. So far, she's followed by Danica McKellar, Jen Lilly, and Trevor Donovan (via Yahoo!).
Yet, the powers that be at Hallmark seem unbothered by losing some stars. According to the EVP of programming at Hallmark Media, Lisa Hamilton Daly, "I think there's a lot of talent out there that we've worked with in the past that GAC is now working with, but I think that we also are constantly trying to evolve the talent pool that we're working with . . . We have, I think, retained almost everybody that we're really excited to have. So that's where we are."
What this means for the holiday season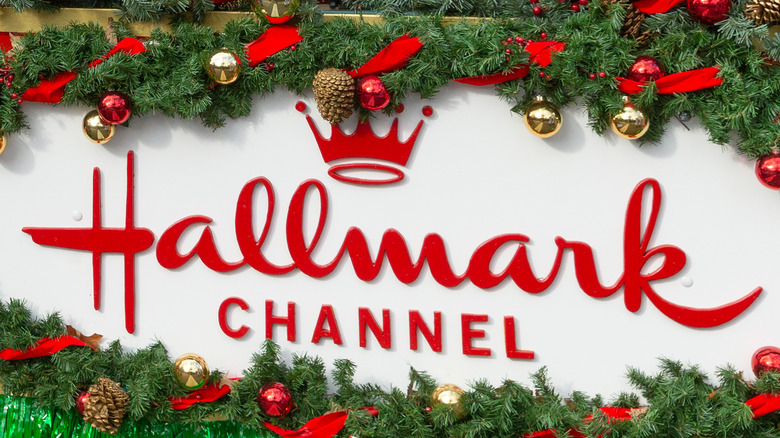 lev radin/Shutterstock
The Hallmark Channel is best known for its "Countdown to Christmas," so as summer wraps up, and the time for all things pumpkin and sweaters is coming, it's hard not to wonder what will happen with the Hallmark Channel when the holiday season rolls around (via Hallmark Channel). Hallmark Media's president and CEO, Wonya Lucas, doesn't seem to think much will change. She told Yahoo!, "We have existing talent that's been with us a long time, and we have a new talent that we're bringing in as well. And they all feel part of this Hallmark Channel love and so that that will be consistent; that is consistent in the past; that's consistent today."
It's true that plenty of The Hallmark Channel's stars have remained dedicated, with actors like Andrew Walker speaking out about his long career with Hallmark. Other stars like Ryan Paevy have been candid about how happy they are with the changes the network is making. He told TV Insider, "The fundamental storylines and equations are starting to change. Becoming more inclusive, embracing a broader range of content and subject matter to be more reflective of real life." It's certain that along with its stars, audiences are happy with the Hallmark Channel's changes and are eager to see what's to come this holiday season.