The Real Reason Kate Mansi Left Days Of Our Lives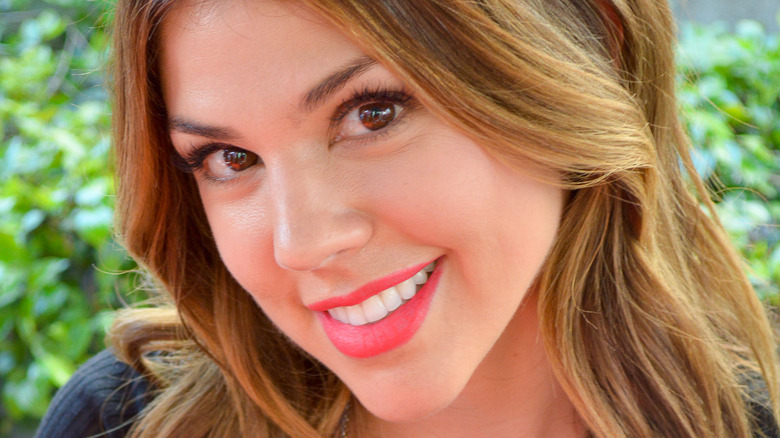 Michael Mattes/Shutterstock
The character of Abigail Deveraux is a huge fan-favorite among "Days of Our Lives" viewers. As the daughter of super couple Jack Deveraux (Matthew Ashford) and Jennifer Horton (Melissa Reeves, Cady McClain), Abby is a legacy character, and fans have watched her grow up before their very eyes, per Soaps in Depth. In the past, the character was portrayed by "Pretty Little Liars" star Ashley Benson. However, after Benson's exit from the NBC soap opera, Abigail was aged into young adulthood when actress Kate Mansi stepped into the role in 2011.
The adult version of Abigail instantly found herself infatuated with Chad DiMera (now played by Billy Flynn). The couple began dating but ultimately called it quits. Following the breakup, Abby moved on to date Cameron Davis and developed a crush on Carrie Brady's husband Austin Reed. Eventually, Abigail engaged in a torrid affair with Sami Brady's husband, EJ DiMera (then James Scott). However, all that changed when Sami found out the truth (via Soap Central).
Abigail later fell for Ben Weston (Robert Scott Wilson) and the two got engaged. However, things took a dark turn when Ben was revealed to be The Necktie Killer. Finally, Chad and Abigail got back together. Sadly, in 2016 Mansi opted to exit the soap opera, leaving fans worried about the fate of the character.
Kate Mansi and Marci Miller tag-teamed the role of Abigail over the years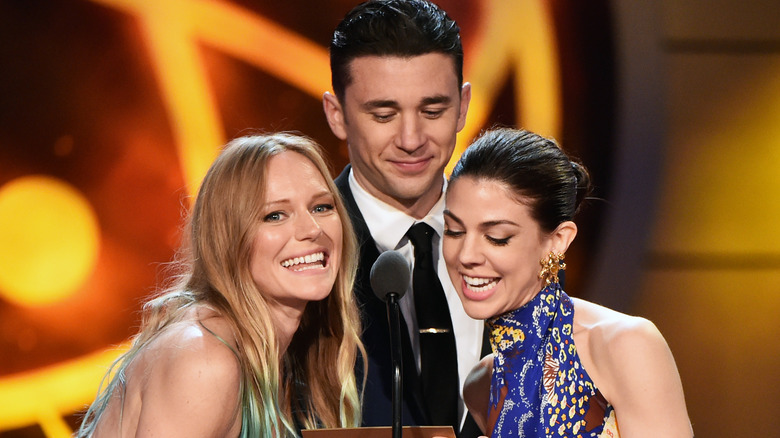 Alberto E. Rodriguez/Getty Images
After Kate Mansi left "Days of Our Lives" in 2016, the role of Abigail Deveraux was recast with actress Marci Miller. While it took a bit of getting used to for fans to see Miller as the new Abby, she eventually acclimated nicely into the soap opera, per Soaps in Depth.
However, in 2018, Miller left the sudser, and fans were yet again confused about the future of Abby and her relationship with Chad DiMera. Thankfully, Mansi stepped in to fill the Abigail void. Mansi reprised the role and wrapped up Abby's storyline before exiting again. She eventually came back to take over the role full-time, but departed the role again in August 2020 when Miller came back.
Miller continued to play the role of Abigail Deveraux DiMera until June 2022 when the soap opera opted to kill off the legacy character (via Soap Central). Fans were shocked, and so was the actress. Miller admitted that she wanted to exit the role after being unable to work out a deal to stay at the show part-time. However, Miller stated that she believed the show should have either brought Mansi back to play the character or recast the role altogether (via Soap Opera News). Of course, it seems that Mansi has mostly moved on from her work on "Days of Our Lives."
Kate Mansi got candid about leaving Days of Our Lives in 2016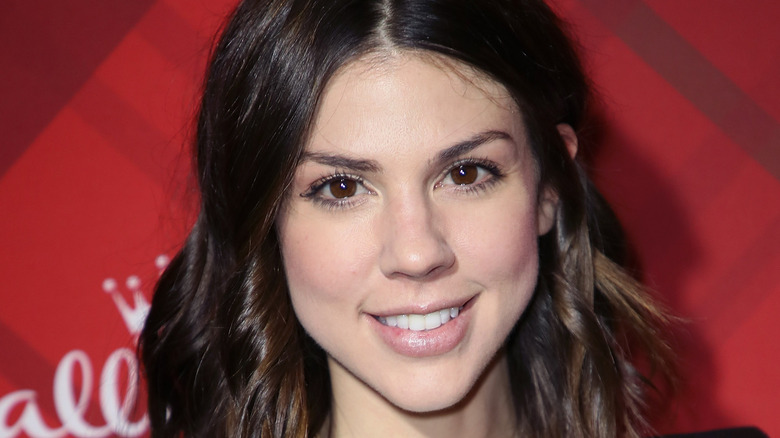 David Livingston/Getty Images
When Kate Mansi announced her original departure from "Days of Our Lives" in 2016, she gave fans a detailed statement revealing why she had decided to leave the character of Abigail Deveraux DiMera behind (via TheWrap). The actress took to her Instagram account to share an emotional post, revealing that she was very proud of everything she accomplished as Abigail, but that she felt it was the right time to move on.
"After much thought, I've decided the timing was right for me to set sail from Salem. I must say that I have thoroughly enjoyed every single beautiful and messy moment of being Abigail, and will always treasure our time together," Mansi said at the time. "I can confidently say that I poured everything I had into Abigail," she added.
As for the possibility of Mansi returning to take over the role again after Miller's most recent exit, head writer Ron Carlivati said that he was tired of the Abigail swapping. Carlivati admitted that while Mansi likely would have returned to the show for a bit, it's unlikely that she would have stayed long-term and that he'd still be forced to figure out a more permanent solution for the role (via Soap Opera Spy).
"Days of Our Lives" fans are still holding out hope that Abigail could return to Salem in the future, and would likely welcome Mansi back with open arms.