Who Really Killed Adrienne Kiriakis During The Days Of Our Lives Time Jump?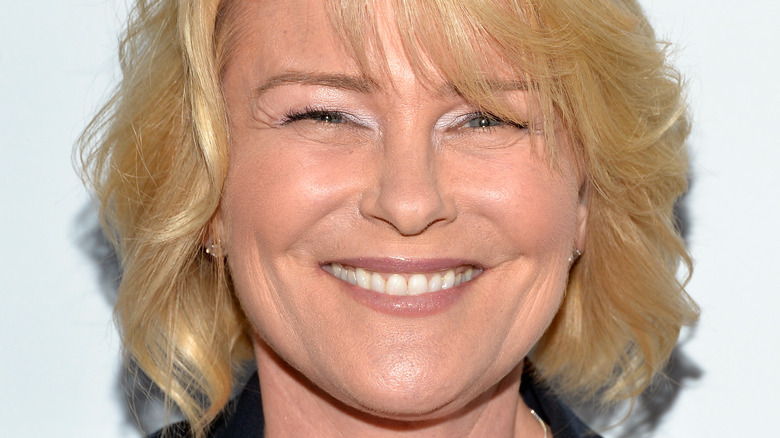 Michael Tullberg/Getty Images
In 2020, "Days of Our Lives" did something that no other soap opera has ever done before. The NBC sudser decided to shake things up when they jumped an entire year into the future within just a couple of episodes (via TV Insider). It all started when Jennifer Horton (Melissa Reeves) was pushed off of a balcony and severely injured. Jennifer ended up in a coma due to the incident and her family members, including her husband Jack Deveraux (Matthew Ashford), was by her side the entire time. When Jennifer woke up from her coma she was stunned to discover that she had been asleep for an entire year and that so much had changed during that time, per Soaps.
Jen slowly began to find out what had happened along with viewers and was upset to discover that her son JJ Deveraux's girlfriend, Haley Chen, had tragically died. In addition, Ben Weston (Robert Scott Wilson) was in jail for the murder of his sister, Jordan Ridgeway (Chrishell Stause), and Brady Black (Eric Martsolf) and Kristen DiMera's (Stacy Haiduk) daughter Rachel had died — although a baby swap storyline later revealed that Rachel was actually being raised by Sarah Horton (Linsey Godfrey).
Sadly, one of the most heartbreaking pieces of news that Jennifer got upon regaining consciousness was that her close friend Adrienne Kiriakis (Judi Evans) had died.
Will and Maggie were both thought to have killed Adrienne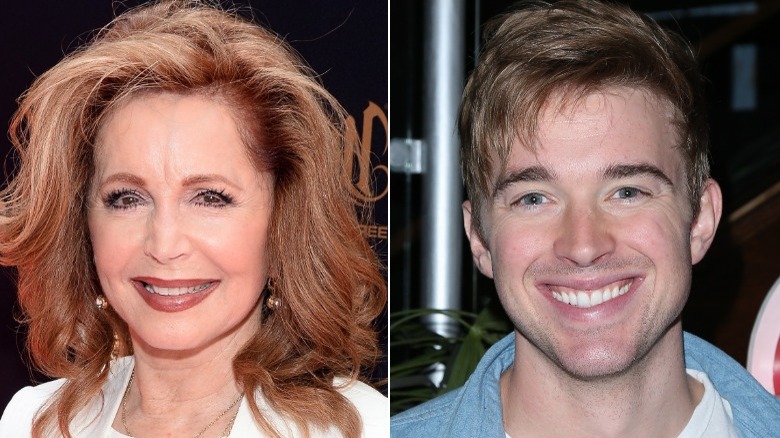 Matt Winkelmeyer/Getty & Paul Archuleta/Getty Images
After the wild "Days of Our Lives" time jump, it was revealed that Adrienne Kiriakis had been killed due to injuries she suffered during a car accident. Adrienne had been driving Sarah Horton to the hospital after she went into labor and a car caused a deadly crash that left Adrienne dead. The crash also ended the life of Sarah's daughter Mickey, but Victor Kiriakis and Xander Cook swapped her baby with Brady Black and Kristen DiMera's daughter at the hospital.
"Days of Our Lives" viewers quickly discovered that Adrienne's own son-in-law Will Horton (Chandler Massey) had caused the accident and that he was in jail for the crime. However, that wasn't the whole story (via Soap Dirt). As the pieces fell into place, the soap revealed that Maggie Horton (Suzanne Rogers) had actually been driving drunk and caused the crash which killed Adrienne and her granddaughter Mickey, forcing her husband Victor to take action and swap the babies, per Soaps.
However, the confusing details of Adrienne's death still didn't add up, even after Will was released from prison and Maggie was put behind bars. Of course, there was so much more to the story.
The truth about Adrienne's death was finally revealed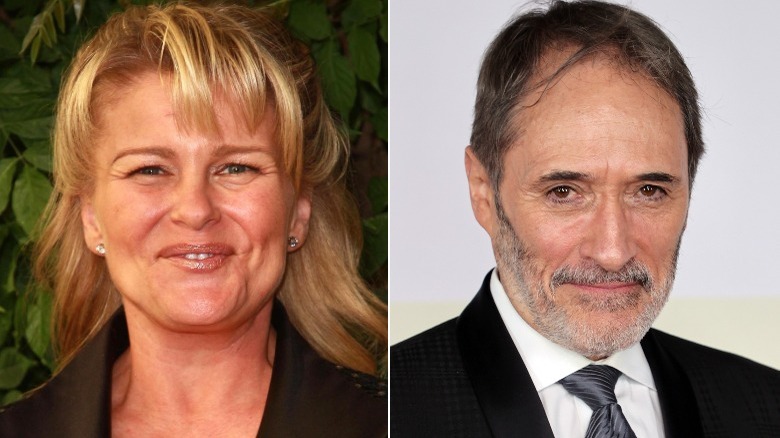 s_bukley/Shutterstock & Kevin Winter/Getty
As the storyline played out, the truth was revealed to "Days of Our Lives" viewers. It wasn't Maggie Horton who caused the fatal car crash that took Adrienne Kiriakis' life, it was actually the villain known as Orpheus (George Del Hoyo) and his son Evan Frears — a.k.a. Christian Maddox (Brock Kelly). It turned out that Orpheus and Evan had drugged and kidnapped Maggie in an attempt to ransom her (via Soap Dirt). However, while they were driving they got into an argument, which distracted Orpheus and caused him to veer into the opposite lane and cause the car crash. The two then put Maggie in her car along with a bottle of vodka and framed her for the crime, per Soaps in Depth.
Orpheus' daughter, Zoey Burge, later came clean about her father's secret to police officer Rafe Hernandez (Galen Gering), per Daily Soap Dish. This cleared Maggie's name and sent both her and Will home to their families. Of course, nothing could heal the pain that Adrienne's family felt over losing her.
It was a sad end to a fan-favorite character, but fans still get to see actress Judi Evans in Salem on a regular basis as she now portrays the role of Bonnie Lockhart and is coincidentally married to Adrienne's former husband, Justin Kiriakis.