Zuri Adele Is Rooting For One Of Her Character's Love Interests In Good Trouble - Exclusive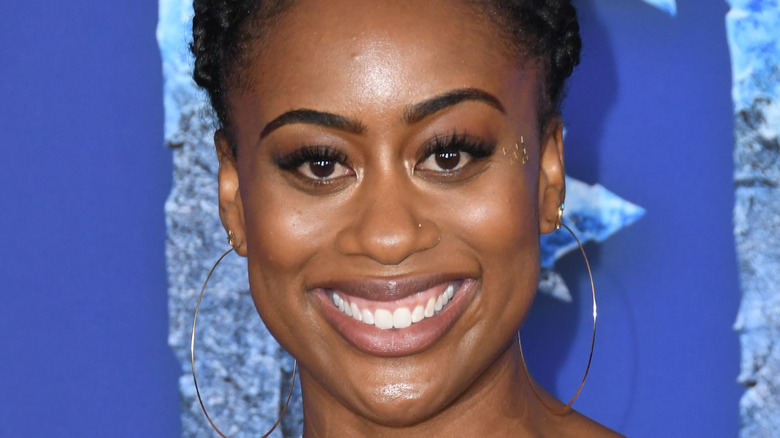 Quinn Jeffrey/Shutterstock
Freeform's "Good Trouble" is a spin-off of "The Fosters" that brings its audience through the characters' teen years and into adulthood as activists and change-makers. The show has spotlighted important social issues along with plenty of juicy interpersonal drama, but fans will have to wait after its Season 4 finale for the renewed series to pick up the action where it left off.
Actress Zuri Adele plays Malika Williams, a passionate activist whose experience in the foster care system has informed her perception of societal inequities. She lives at the Coterie, a communal living space at the center of the series, and has a blossoming romantic life that includes multiple partners. Though polyamory is new to the character, she's beginning to explore a new side of herself with a rotation of loving partners. 
In her exclusive interview with The List, Zuri Adele dug into her thoughts on Malika's new romantic plot lines, even sharing which relationships she can see going the distance. The actress told us about Malika's polyamorous journey, "She can tap in and not fully be tied down to anyone, but also doing it in a really conscious and respectful and honest way ... I was excited for Malika to date women as well and to explore her queerness."
The show is breaking down social binaries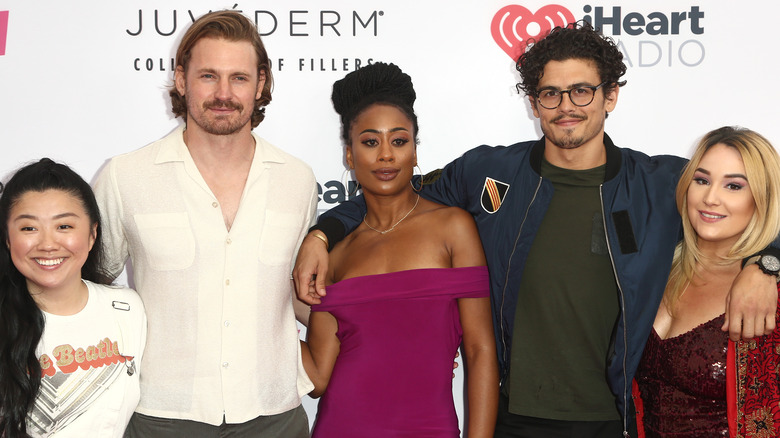 Tommaso Boddi/Getty Images
When Zuri Adele first learned about her character's newest romantic developments, she had an immediate positive reaction. The actress told us, "Our showrunner, Joanna Johnson, reached out with me to check in with me about writing that into Malika's storyline, and I was really excited about that."
This new route also aligned with Adele's personal interests and is another example of her identity intersecting with Malika's. Adele shared, "As a millennial queer person, polyamory is something that is very interesting to me ... and the idea of consensual non-monogamy is something that is interesting to me, so I'm really excited that we're putting that on TV and breaking down all the binaries."
Adele also addressed how media tends to make assumptions about polyamory and non-monogamy that can feel reductive. "Most of the times where I've seen something that highlights polyamory in the past, it has been more so about a sexual experience of a threesome, for a man to fetishize being with two women, or something that's particularly more of a white experience," she explained. "It's been really cool to be a part of this millennial, Black experience where it's normalized that, 'Oh yeah, this guy Dyonte has a primary partner.' We're using this vocabulary."
These two characters have a special chemistry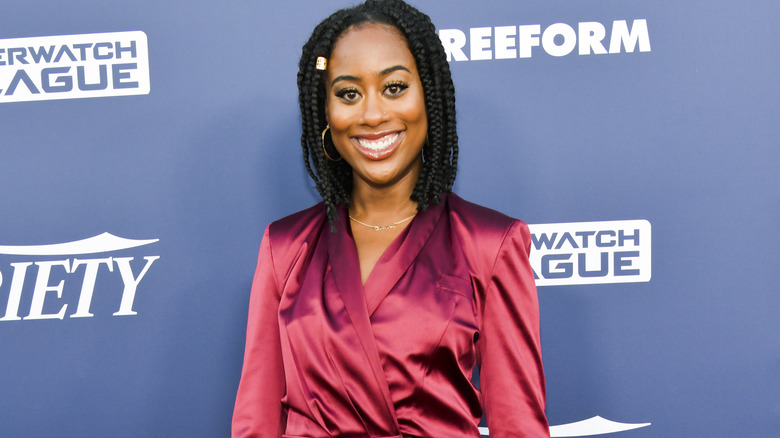 Rodin Eckenroth/Getty Images
Though Zuri Adele is hopeful that Malika will ultimately find the romantic situation that best suits her, the actress has some opinions about the potential of certain relationships. "I'm always rooting for Isaac," she said, clarifying, "I love my chemistry with all of my castmates ... but storyline-wise, I really like the ways in which Isaac and Malika challenge each other and still hold each other down."
Besides the grounded foundation that these characters provide each other, Adele also sees a distinction between this connection and other romances. "Their love was different," Adele said. "Their love was beyond the surface." 
However, this didn't happen right away for these characters, so there may still be hope for Malika's other romances to catch up. She explained, "They didn't start off in a perfect way. He overlooked her, they weren't necessarily first attracted to each other, but there was something about their personalities that drew each other in." 
The actress also acknowledged that even a healthy-feeling love can still contradict what Malika needs at any given moment, and she will need to explore herself more regardless. "They're growing, they're on their journeys right now," Adele said of the pairing. "I really root for them."

The Season 4 finale of Freeform's "Good Trouble" premieres tonight at 10:00 p.m. ET.