Kathie Lee Gifford On Becoming A Grandma - Exclusive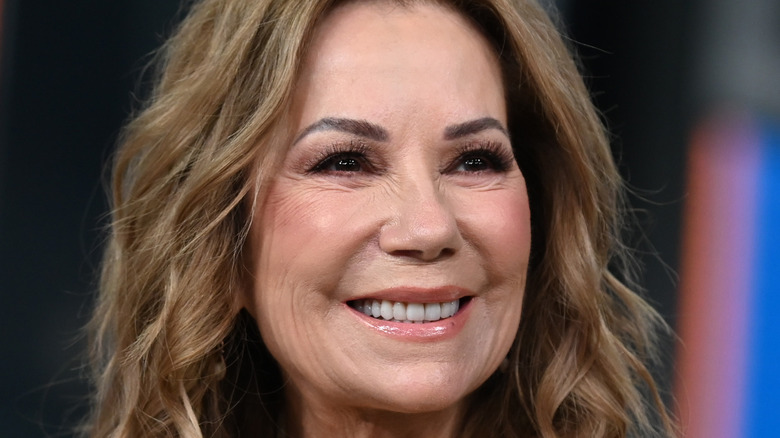 Slaven Vlasic/Getty Images
Kathie Lee Gifford is well known as an Emmy-winning talk show host on "TODAY" in addition to her work as a singer-songwriter, actress, and author. She has also written several books about her spiritual journey as a Christian. She recently partnered with Rabbi Sobel on their second book, "The God of the Way," released with a subsequent film, "The Way" (in theaters August 30, featuring Nicole C. Mullen, Danny Gokey, Jimmie Allen, Larry Gatlin, and BeBe Winans). Prior to the book's release, Gifford sat down for an exclusive interview with The List to share her experience creating the book and film as well as to discuss her own life and spiritual journey.
Along with being a multi-hyphenate creator and devoted Christian, Gifford recently became a new grandmother — her son Cody and daughter-in-law Erika had their son on May 31, 2022. While speaking to The List, Gifford opened up about her role as a grandmother. She shared how she's prioritizing her family while living separately and how her grandson has enhanced her faith.
Prioritizing her family while living in a different state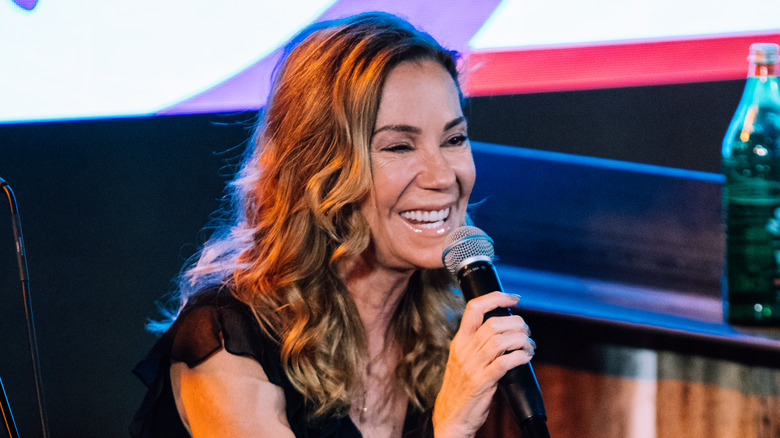 Danielle Del Valle/Getty Images
While speaking to us about her new book and film, Kathie Lee Gifford shared how her priorities have changed at this point in her life. One of the most important things to her now is her growing family. "I have a new grandson. I want to spend a little more time with him. I want a rich, joyful life, stay healthy, and don't sweat the stupid stuff anymore. It's not necessary," she said.
Since she's no longer hosting "TODAY," Gifford has moved to Tennessee, a change which she is very happy with overall, especially because of the opportunities it gives her as a songwriter. "Here, people show up [and ask], 'Want to write a song?' If I can, I go, 'Yeah, come on in.' It's a very different lifestyle in Greenwich, Connecticut, believe me. I don't miss that," Gifford said.
But one thing she does miss in Connecticut is being close to her family, so she makes a point to go back often. "I miss my home there. I miss my little grandson, but I get back enough to get a taste of it. This is where I'm supposed to be now, in Tennessee, for sure," she said.
She sees her grandson as a miracle
During her interview, Kathie Lee Gifford opened up about a special moment she'd shared with her grandson when he was still a newborn. When he was fussy, the singer-songwriter would hold him and sing "Amazing Grace" or "Jesus Loves Me." Gifford felt that even when he was first born, she could tell her grandson was "trying to open his eyes and smile and sing" in response to the music, "because he came from heaven. It was all familiar," Gifford said.
The times holding her newborn grandson and singing to him were very spiritual for Gifford. Reflecting on the experience, she said, "That's where we came from, and that's where we're going to end up, in heaven with our Lord and creator, Jehovah Elohim and Jesus. Little babies know that, inherently ... When you're holding one of them, or you're looking at them, you realize, 'Oh my gosh, there's no truer words that were spoken. They're miracles. They're miracles straight from God.' It's a great blessing."
"The God of the Way" is now available in bookstores everywhere. Visit Fathom Events to find a screening of "The Way" near you.