The Bold And The Beautiful's Matthew Atkinson Offers Insight Into Thomas' Real Mental State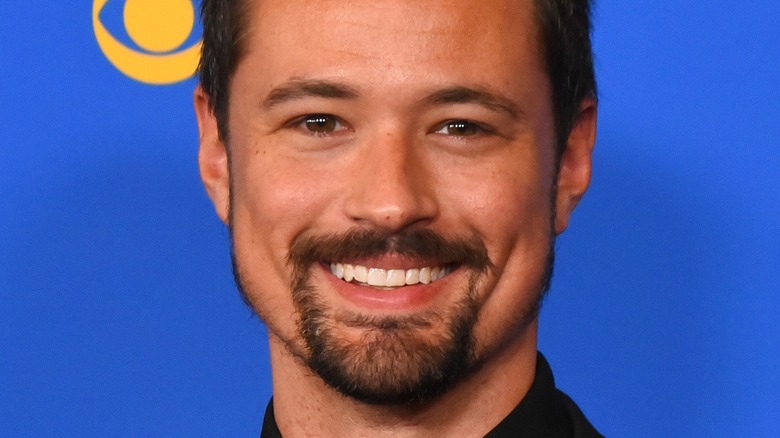 Michael Mattes/Shutterstock
For many years, it was easy to consider Thomas Forrester (Matthew Atkinson) as the ultimate villain on "The Bold and the Beautiful." Thomas stopped at nothing to get what he wanted, and he wasn't afraid to break the law to do it. His obsession with Hope Logan (Annika Noelle) constantly reached additional levels of toxicity, including running Emma Barber (Nia Sioux) off the road, kissing a doppelgänger mannequin, and tormenting his young son (via Soaps In Depth). There was nothing off limits in Thomas' quest to create a future with Hope.
Ultimately, Thomas was his own worst enemy, and his obsession with Hope cost him everything. His family turned their backs on him, Hope went back to Liam Spencer (Scott Clifton), and he lost primary physical custody of his son Douglas Forrester. Since then, Thomas has exhibited a decent effort at rehabilitating himself and portraying the image of a new man. However, despite his best efforts, Douglas still primarily lives with Hope and Liam. Thomas has access to Douglas whenever he wishes, but lately, he's expressed his desire at a more permanent type of access. He wants Douglas to reside with him full-time, and it's causing a war to erupt on "Bold" (per Michael Fairman TV)
Nobody in Thomas' life knows the truth about what's going through his mind. However, thankfully for fans, Thomas' portrayer Atkinson is offering some insight into his character's mental state during this juicy storyline about the custody of Douglas. 
Matthew Atkinson believes Thomas has changed but warns he could revert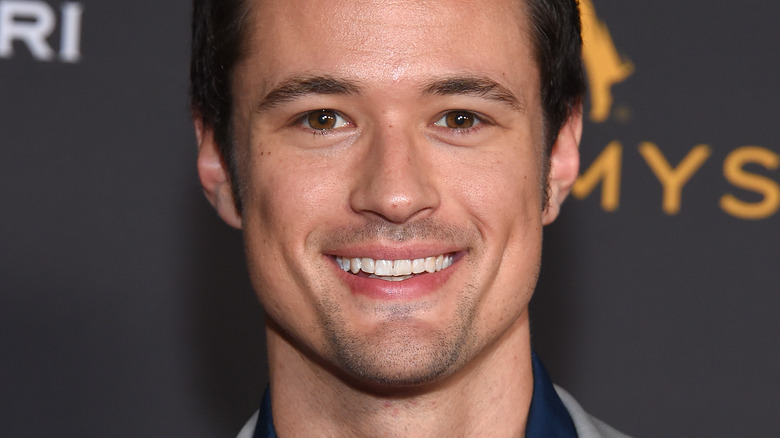 DFree/Shutterstock
Per Daytime Confidential, in a recent interview, Matthew Atkinson opened up about Thomas' current storyline and the custody of Douglas. An underlying issue is whether Thomas is mentally stable enough to tackle the responsibility of raising Douglas. On the surface, he is, and even though Hope doesn't want it to happen at all, Thomas' mental health will probably play a large factor in the outcome. If this becomes an all out war with people choosing Team Hope or Team Thomas, his past actions, and the possibility for them to reoccur could bite him.
Regarding Thomas' current mental state, Atkinson said, "I would say that I can only hope that he's done with that kind of behavior. It seems as though ... they've spent a year and half to two years really making sure that Thomas is finding himself and finding a better way of living and not being manipulative and not doing things to hurt people. But at the same time, I think you're always going to have this aspect of Thomas which is sort of — he's a guy who, with the flip of a switch, could really let his emotions take hold and do some grim things."
With things heating on "The Bold and the Beautiful" between Thomas and Hope, viewers will be glued to their screens, wondering what Thomas will do next (via Soaps.com). Reverting to his old ways isn't out of the realm of possibility.