How The Young And The Restless' Joshua Morrow Really Feels About The Ashland Locke Tale Ending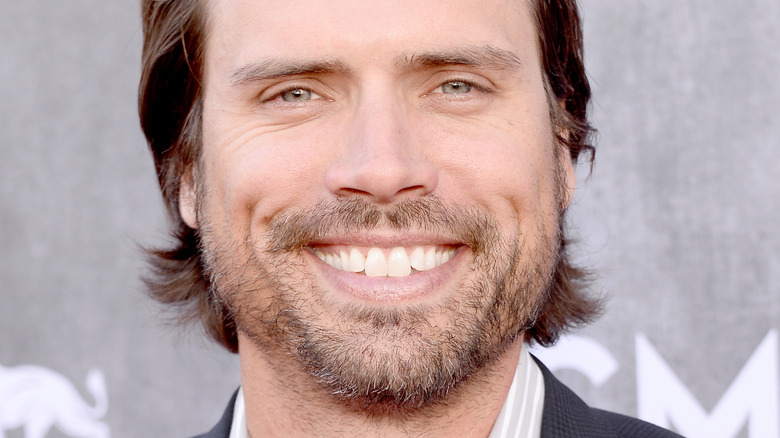 Frazer Harrison/acma2014/Getty Images
Nobody fights for their family on "The Young and the Restless" more than Nick Newman (Joshua Morrow). For years now, it seems as if Nick's primary goal in life is to be the knight in shining armor for family members in need. Whether it's Faith Newman (Reylynn Caster) needing a kidney, his ex-wife Sharon Newman (Sharon Case) needed a shoulder to cry on, or the many messes caused by his father Victor Newman (Eric Braeden), it's Nick to the rescue (via Soaps In Depth). However, no family member has received more "help" from Nick over the last year than his sister Victoria Newman (Amelia Heinle). Her relationship (and subsequent marriage) with Ashland Locke (Robert Newman) set off red flags for Nick, and he made it his mission to uncover the truth about Locke (via Soap Opera Spy). Considering Victoria's troubled past with men, Nick had every reason to be concerned. 
Things between Ashland and Victoria became messy, and once his cancer scam came to light, the lives of all the Newmans took a turn for the worse. The fallout cost Victor half a billion dollars, and it sent Victoria's life spiraling. Everything came to a head the night Nick got involved during a heated altercation between Victoria and Ashland. The incident resulted in Ashland hitting his head, and ultimately, his death was revealed (via Soaps.com). It was an abrupt end to a year long storyline, and it resulted in the departure of Robert Newman from "The Young and the Restless."
Joshua Morrow believes Ashland Locke storyline ended too soon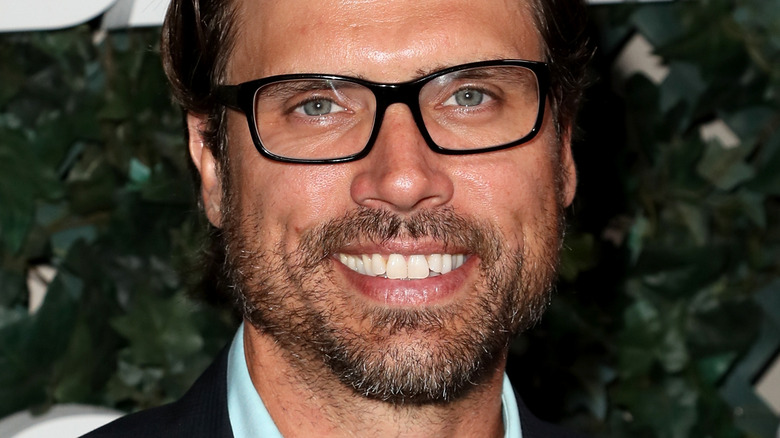 David Livingston/Getty Images
For anyone who believes the storyline between Victoria Newman and Ashland Locke reached a premature conclusion, you aren't alone. Nick Newman's potrayer Joshua Morrow dished all of his thoughts on the Ashland drama in a recent interview with Soap Opera Digest. He said, "Personally, I didn't want the Ashland saga to end as quickly as it did. I thought there was a lot of mileage left with that story because it affected so many characters. I just liked that the Newmans had this foil because one of the things I love, if not the most, is that when one of them is in danger, the whole family circles the wagons and do whatever they can to protect each other." 
For Morrow, at the root of everything, is the way the family bands together under a crisis. He further stated, "I love that quality, especially when the charge is led by Victor. And that includes Adam and Abby. The family mantra is, 'We will get through this, if we lock hands and stay tight.'" So far, family has gotten the Newman family through this by sticking together and cleaning up each other's messes. Even though Adam Newman (Mark Grossman) is often on the outside, in the time of need, the family is there for him as well (via Soaps.com). 
 Even if Ashland's twisted ending was premature (according to Morrow), Nick's presence that night likely saved Victoria's life from a vengeful Ashland.