The Biggest Concern Democrats Have About Donald Trump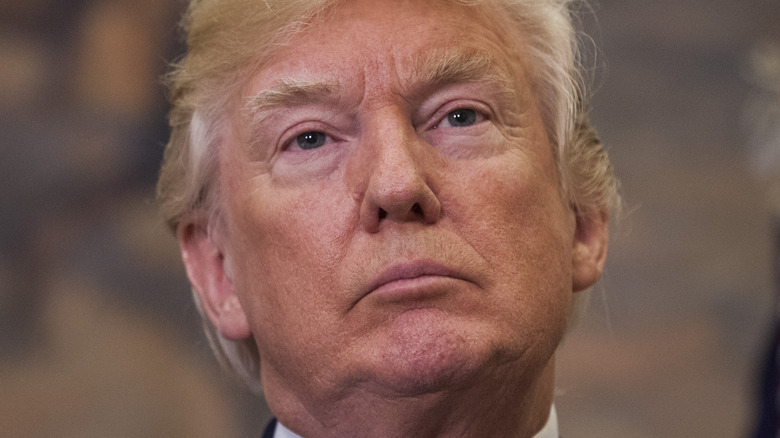 Pool/Getty Images
Donald Trump's post-White House activities may get him in more trouble than anything he did during his four years in office. The former president is the subject of a Department of Justice investigation surrounding classified documents that were found in his Florida residence during an FBI search. One now-viral photo taken at Mar-a-Lago was especially concerning; not only did it show documents marked "Secret" and "Top Secret," it also showed documents classified as containing information from human intelligence sources. A former CIA agent explained to ABC News, "Without being melodramatic, anything that helps an adversary identify a human source means life and death. People's lives are at stake."
These revelations have the country deeply concerned. The latest national opinion poll from Quinnipiac University revealed that a startling 50% of Americans want Trump prosecuted for federal crimes related to the documents he allegedly withheld from the National Archives. Granted, the opinion is rather one-sided; while nearly all of the Democrats and independents polled felt the former president should face charges, 83% of Republicans thought this issue wasn't serious enough to warrant a court case.
Now, new concerns are rising about not only the documents themselves, but also what Trump's motivations might have been for keeping them in his possession in the first place.
Some are worried that Donald Trump might spill some secrets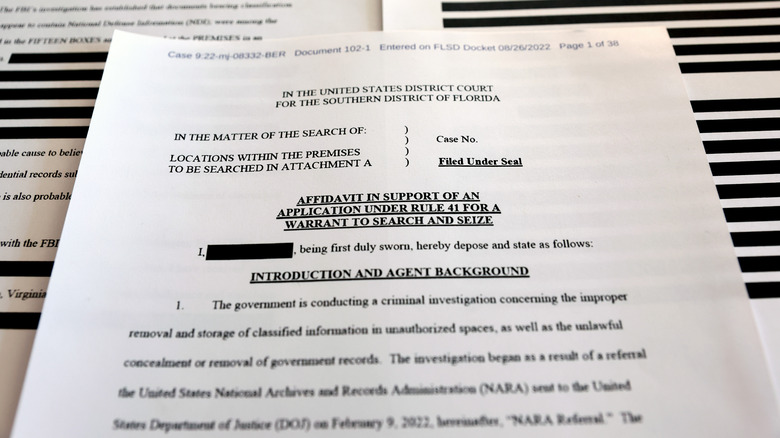 Mario Tama/Getty Images
The Daily Beast spoke to Democratic lawmakers who expressed their fear that Donald Trump might be a loose cannon when it comes to the documents taken from Mar-a-Lago. Rep. Peter Welch, a congressman who currently serves on the House Intelligence Committee, wonders whether some of them might have been shown to unauthorized parties. "Did the MyPillow guy spend hours in the office taking notes? Did Rudy Giuliani? We don't know. We've got to assess that to see if there are steps we should take to mitigate damage," Welch said. "To put them in an unsecure office, where his pals can amuse themselves by looking at these documents, is appalling."
California's Rep. Ted Lieu is also worried about Trump's state of mind. In recent weeks, the former president has been sending out multiple irate messages on his Truth Social platform, accusing the FBI of planting evidence in his home and staging the viral photo to make it appear as though he carelessly scattered the documents around. Trump has even demanded to be reinstated as president or have a "do-over" of the 2020 election (via Yahoo! News).
Lieu told the Daily Beast that Trump might decide to reveal some of that sensitive information on the grounds that he allegedly declassified the papers after leaving office. "When someone is cornered, they make very bad decisions, and Donald Trump is in a very bad situation right now," Lieu said. "We don't know what he will do."