Expert Makes Bold Claim About How Princess Diana Would've Felt About Meghan Markle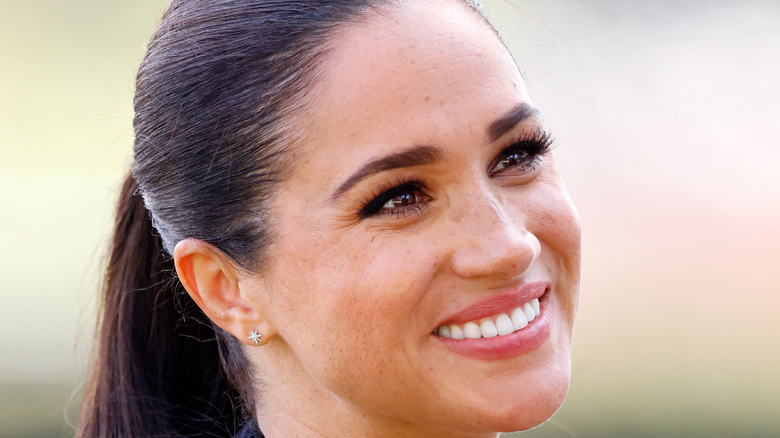 Max Mumby/indigo/Getty Images
Meghan Markle got painfully real about forgiving the royal family during a recent interview with The Cut in which she discussed everything from how it felt to be trapped by the monarchy to how painful it was for Prince Harry to lose his relationship with Prince Charles. As the Duchess of Sussex revealed, although her background as an actor prepared her to do what she was told, being a royal was a whole different ballgame.
According to the former "Suits" star, it wasn't necessarily a race issue since "her problems stemmed from her being an American, not necessarily a Black American," she said. Likewise, Meghan's "desire to ask lots of questions ... seemed to violate an unspoken social norm." She also clarified that pursuing independent working lives, as she and Harry sought to do, wasn't unheard of, so it makes little sense that the couple wasn't given the opportunity to even try.
Daily Express royal correspondent Richard Palmer tweeted about the bombshell interview, chastising the Sussexes for learning "no lessons" from their previous behavior and echoing the opinions of many commentators in the UK, who believe Meghan somehow betrayed the monarchy. Another royal reporter believes that the coverage of Meghan is taking a turn in the wrong direction, even in the US, and this latest revelation certainly won't help matters.
Tina Brown believes Princess Diana would worry about Meghan Markle leading Prince Harry astray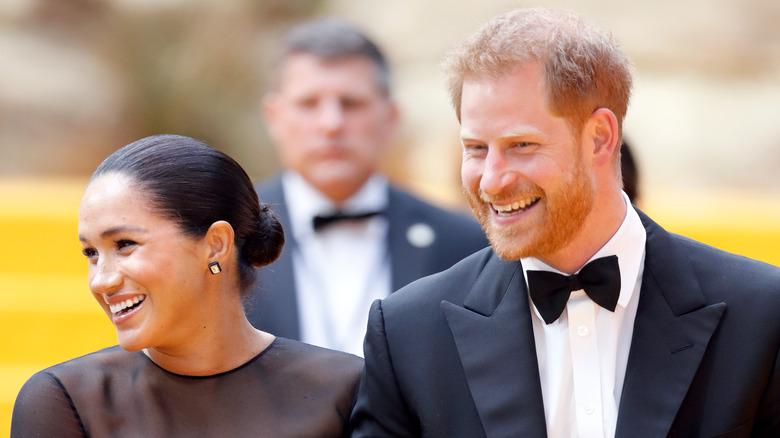 Max Mumby/indigo/Getty Images
Royal biographer Tina Brown believes that Princess Diana wouldn't have liked Meghan Markle because she was so protective of Prince Harry. Brown, who wrote "The Palace Papers," informed the Daily Beast that the Princess of Wales would've been "very anxious about this direction they've taken." 
She added, "I think she would have felt Meghan was steering Harry in a direction that was not good for Harry." Moreover, the royal author reckons that, despite what Meghan might be thinking, Diana wouldn't have been a "great fan" of hers. 
Brown made it clear, however, that Diana would've cheered the entry of a biracial woman into the royal family, seeing it as a move toward better inclusivity overall. She also argued that the Sussexes' charitable efforts are nothing compared to Diana's. "Unlike Harry and Meghan, she understood having the power base of monarchy was enormously important," she said.
Elsewhere, Brown declared that the beloved royal would've been devastated that William and Harry's relationship is seemingly beyond repair, confirming that she always imagined the younger man being fully supportive of his brother's inevitable ascension to the throne. 
This isn't the first time that Brown has criticized Meghan publicly. When the Duchess of Sussex claimed that she hadn't Googled Harry prior to hooking up with him — and that she had no idea what to expect upon becoming a royal — the former Vanity Fair editor argued during a podcast interview that she didn't buy any of it (via Newsweek).
The late princess' former bodyguard reckons Diana would've supported the Sussexes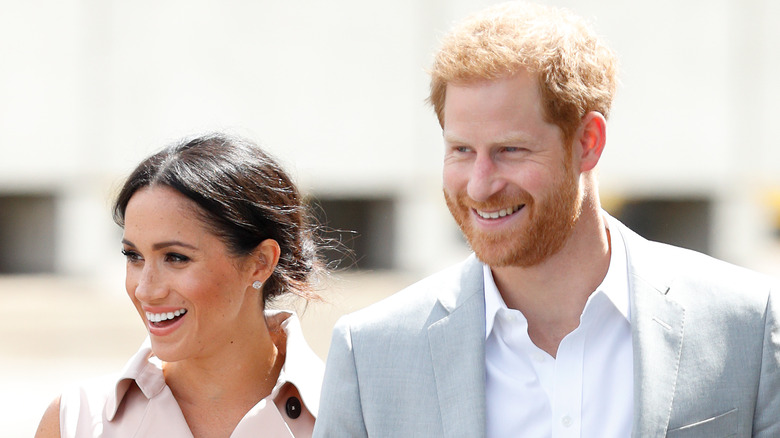 Max Mumby/indigo/Getty Images
Although Tina Brown believes that Princess Diana would've been concerned about her younger son's decision to leave the royal family and strike out on his own, Diana's former bodyguard reckons that she would've understood exactly where he was coming from. 
As E! News notes, the People's Princess engineered her own royal exit, as it were, when she separated from and then divorced Prince Charles. Diana also, notably, went on to openly discuss her issues with the royal family, similar to the Sussexes' interview with Oprah Winfrey.
It's likely, then, that Prince Harry's mother would've empathized with his struggles. In fact, Ken Wharfe, who worked for Diana from 1987 to 1993 and co-wrote "Diana: Remembering The Princess," claimed in the book that the princess' legacy is growing more "clearly visible" in Harry with each year that passes, per Newsweek. 
Further, Wharfe asserted that Diana would've been happy to assist with her grandchildren in any way she could, even if it meant flying over to visit the Sussexes in California whenever possible. As he contended simply, "There is no doubt in my mind that she would completely understand the position Harry finds himself in."