The Documentary You Never Knew Matt Damon Narrated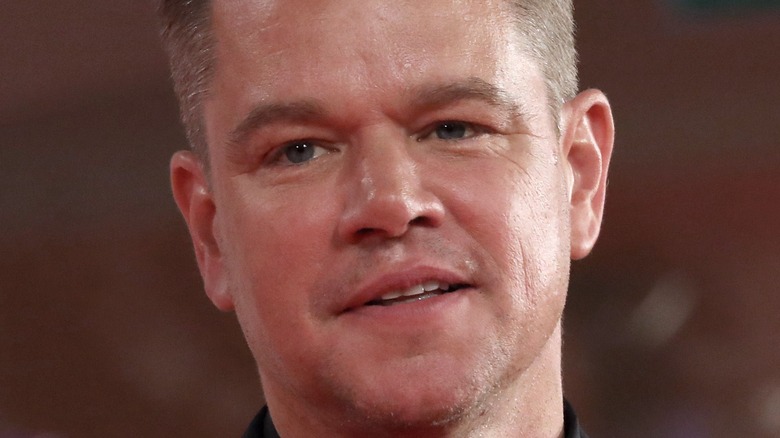 Elisabetta A. Villa/Getty Images
From his breakthrough role in "Good Will Hunting," his turn as CIA assassin Jason Bourne in the "Bourne" franchise, to his stellar one-man performance in "The Martian" (via IMDb), it seems like there's nothing Matt Damon can't do — including a spot in a questionable ad during the 2022 Super Bowl, which Damon was royally roasted for.
But you may not have realized that he's just as active behind the camera as he is in front of it. He's voiced an array of characters over the years, including Bill the Krill in "Happy Feet Two," Kôchi in the English dub of Studio Ghibli's "Ponyo," and Spirit in the 2002 animated film "Spirit: Stallion of the Cimarron." He's also used his voice-over talents to narrate documentaries, like the "Dispatches from the Gulf" series, which covers the aftermath of the Deepwater Horizon oil spill in 2010 (via Films for the Earth). Damon also narrated "The Dolphins of Barataria Bay" in 2018, "Extreme Realities: The Link Between Severe Weather, Climate Change, and Our National Security" in 2014, and "Running the Sahara" in 2017.
But his most recognizable work on a documentary came in 2010, for a film that went on to win the Oscar for Best Documentary Feature (via YouTube).
Matt Damon is the voice behind the 2010 documentary Inside Job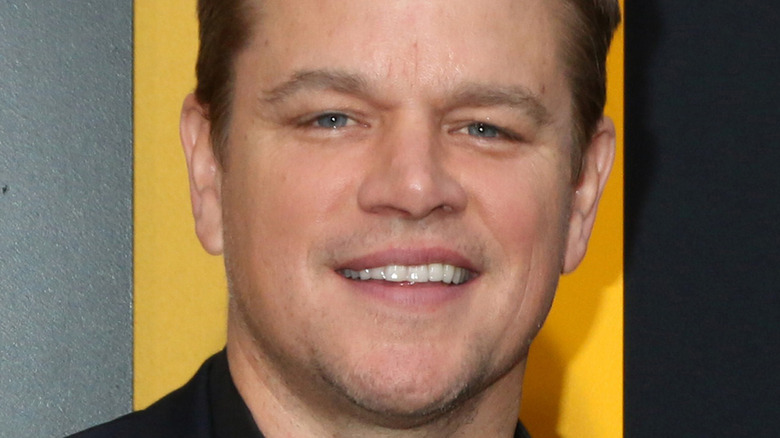 Kathy Hutchins/Shutterstock
In 2010, Matt Damon narrated the Oscar-winning documentary "Inside Job." Directed by Charles Ferguson and produced by Audrey Marrs, the film explores the 2008 financial crisis and those responsible for it. And as Ferguson said while accepting the Oscar for Best Documentary Feature in 2010 (via YouTube), "three years after a horrific financial crisis caused by massive fraud — not a single financial executive has gone to jail, and that's wrong."
During an interview with Fast Company, Ferguson described this lack of prosecution as "one of the most disturbing things about all this." He went so far as to call it "perhaps the single most damning statement of the Obama administration." In 2018, the Financial Times found that forty-seven bankers had been jailed for their involvement in the financial crisis.
Apple TV dubbed "Inside Job" as "the first film to expose the shocking truth" behind one of the world's worst economic crises. Ferguson explores the lies and fraudulent behavior of bankers, politicians, and academics (via The Guardian) through extensive interviews and deep research into what caused the system to break and caused millions worldwide to experience financial loss and insecurity.
Matt Damon is very outspoken about his political views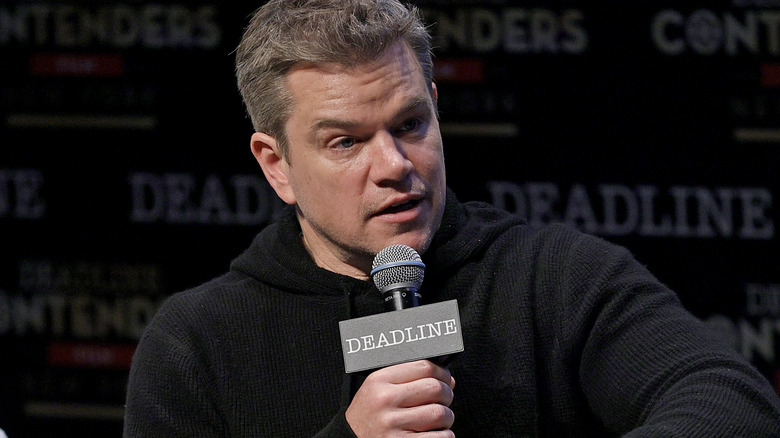 Michael Loccisano/Getty Images
Described as "a fairly bold move by the actor" by Vulture, Matt Damon effortlessly guides viewers through the complicated world of finance — especially during such a convoluted period of financial history. Despite voting for President Barack Obama in 2012 (via The Wrap), Damon was very vocal in his disapproval of certain policies and actions that the former President took while in office.
Speaking to the New York Daily News in 2020, Damon said that while "politics is compromise," he was "disappointed in the health care plan and in the troop buildup in Afghanistan." Damon said that while "everyone feels a little let down" by Obama, "real change comes from everyday people. You can't wait for a leader."
And if you're wondering whether Damon regrets speaking openly about his political views (good or bad), he doesn't. "I don't worry about it. I mean people know I'm a liberal guy and I'm fine with that," he told The Wrap.