Meghan Markle Gets Vulnerable About Her Appearance As A Child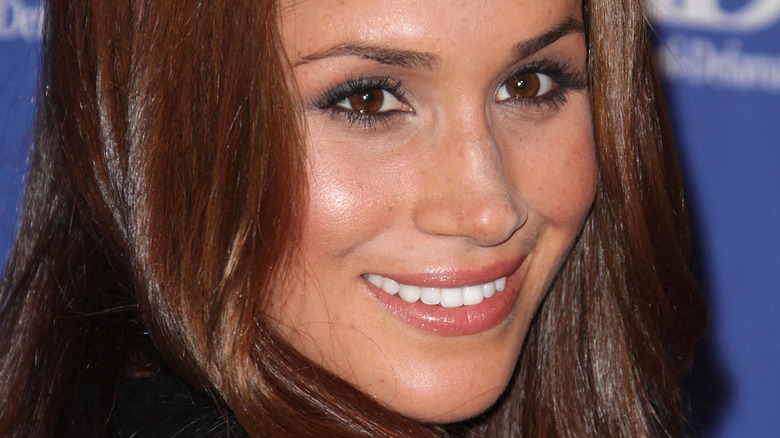 DFree/Shutterstock
Amid their exodus from the royal family, the Duke and Duchess of Sussex, Prince Harry, and Meghan Markle, signed an impressive deal with Spotify (via The Mercury News). The deal reportedly made the couple richer by $25 million, giving Spotify hours of podcast content in return. However, the two had trouble finding time to create podcasts with their busy schedules, putting the project on hold until mid 2022. Now, they are finally resuming their work with Spotify. 
Meghan has a solo podcast on the network that she recently launched called "Archetypes." The show dropped at the end of August, beating out "The Joe Rogan Experience" as the most listened to podcast in the United States (per Deadline).
While the podcast brought in a stream of steady listeners, not every review was in Meghan's favor. Some critics ripped into the debut episode of "Archetypes," though the duchess seems to have critics no matter what she does. Regardless of the response, listeners are tuning in, and in the most recent episode Meghan got honest about what she looked like growing up and the pressures she felt as a "loner."
The duchess got real about her struggles to fit in when she was younger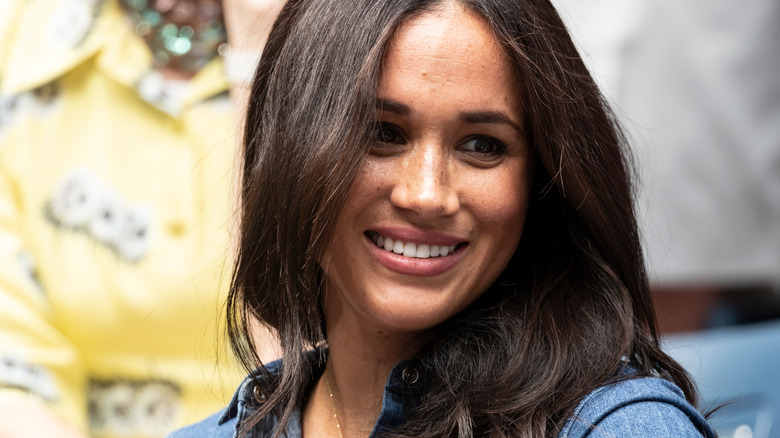 lev radin/Shutterstock
On the most recent episode of Meghan Markle's podcast, "Archetypes," she had Mindy Kaling as a guest. The Duchess of Sussex and "The Office" comedienne sat down for an open and honest conversation about high school and how Meghan felt she was an outcast for not meeting traditional ideas of beauty.
At the 38-minute mark of the episode entitled "The Stigma of the Singleton," Kaling opened up about how she is lifting her daughter's spirits early because she often felt bullied for being overweight as a kid. This is where Meghan got into her own appearance as a child.
"Were you not the pretty one growing up?" asked Kaling. Meghan replied, "No, oh God, no... Ugly duckling," going on to describe features like frizzy hair that aren't considered traditionally attractive. She then opened up about her struggle to fit in with her peers.
"I never had anyone to sit with at lunch. I was always a little bit of a loner and really shy and didn't know where I fit in. And so I just became, well, I was like, okay then, I'll become the president of the multi-cultural club and the president of sophomore class and the president of this... and French club," Meghan shared. "And by doing that, I had meetings at lunchtime, so I didn't have to worry about who I would sit with or what I would do because I was always so busy."
Loner no more, as Meghan is one of the most watched women in the world.