Joanne Froggatt And Matthew Fox Discuss Last Light - Exclusive Interview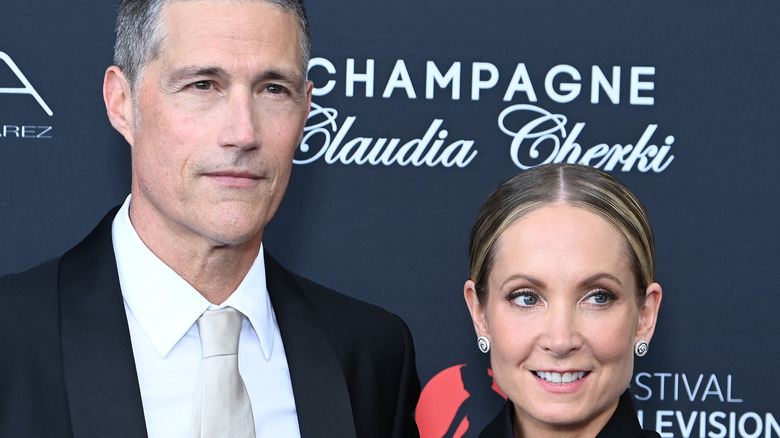 Pascal Le Segretain/Getty Images
Both Joanne Froggatt and Matthew Fox have made names for themselves in wildly successful cult classics that could likely typecast them and perhaps set them up for a lifetime of residual earnings. Froggatt has a list of over 50 credits to her name (per IMDb), but she'll be forever known to most people as the beloved Anna Bates from "Downton Abbey." Fox starred in the '90s classic "Party of Five" before going on to change TV forever with his stint on the mind-bender "Lost." 
It would be so easy to rest on the laurels of success and feel so risky to say yes to new roles that might not garner the same reaction as their "most famous" role. Yet these actors, though they took different paths, have insisted on keeping their SAG cards active. Froggatt has carried on acting, both in reprisals of her "Downton Abbey" character and in a wide variety of movies, TV, and plays, to rave reviews. Fox, meanwhile, has taken some time off since 2015 after shooting some movie roles. But his most recent project, Peacock's "Last Light," premiering September 8, brought him out of "retirement" and onto the small screen once again. The series follows a family who is separated during a catastrophic event and must find their way back to one another (while saving the world). He and Froggatt shared their thoughts about this five-episode miniseries, which focuses in large part on our human dependency on oil, in an exclusive interview with The List. 
Matthew Fox tries something new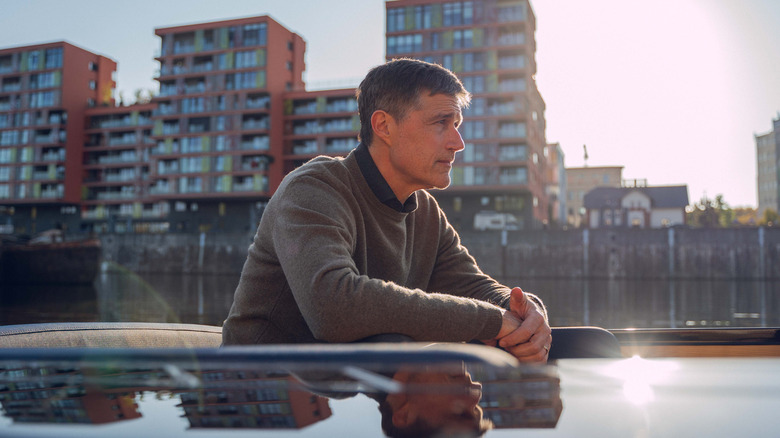 Peacock
Matthew, you returned to television for this role in "Last Light," and you also took on the new role of executive producer. How was it coming back to TV, and how did producing change the process for you?
Matthew Fox: I hadn't produced before, and the entire experience was amazing. It was really good. Being the EP was part of the reason I came back. I had checked out of the business in 2014 because I had accomplished the things that I wanted to accomplish in the business, and I had a short bucket list of things that I did. But the idea of executive producing was something that I was fascinated by, and I wanted to have that experience.  
It's been amazing, top to bottom. Even the performing part, the acting part, was far more fun and challenging. It felt good. It felt good to be doing it again, and I can't say enough about the experience with the entire cast and crew and producing team. Everybody brought their A game with such passion and commitment and hard work and long hours. I'm so proud of the experience.
Joanne Froggatt loves exploring new characters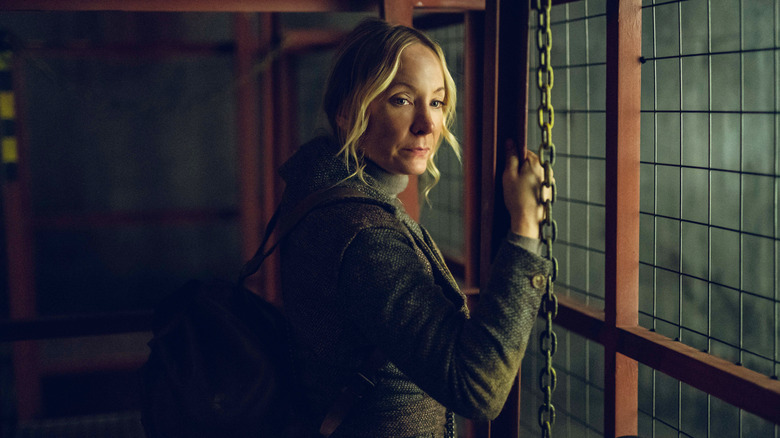 Peacock
Joanne, your list of credits is impressive. I know this wasn't your first thriller, but it's definitely a departure from the lovely Mrs. Bates of "Downton Abbey." What did you find compelling about this character?
Joanne Froggatt: I'm always excited to have a new character come to life. I love doing projects that feel very different from the thing I've done before, that I feel challenge me, interest me. As an actor, I never wanted to play the same role forever, and although Anna was an amazing role to play, and to play her for six seasons of a show was the most wonderful opportunity, and I loved her, I feel passionate about exploring a multitude of characters.
I want to play a maid, and I want to play Elena from "Last Light," who's in this action-packed scenario with all this heartache and toil and confusion, and the world's literally falling around her. There was so much fun stuff I was able to explore with her. And there's so many other things that I want to do. You [can't] always put your finger on what piques your interest. 
With "Last Light," it was absolutely a fantastic story that ticks all the boxes. It looks epic. It's got very important issues running underneath, but the heart of it is our family that love each other and are desperately trying to get back to each other. And that makes you and me root for them. 
Finding family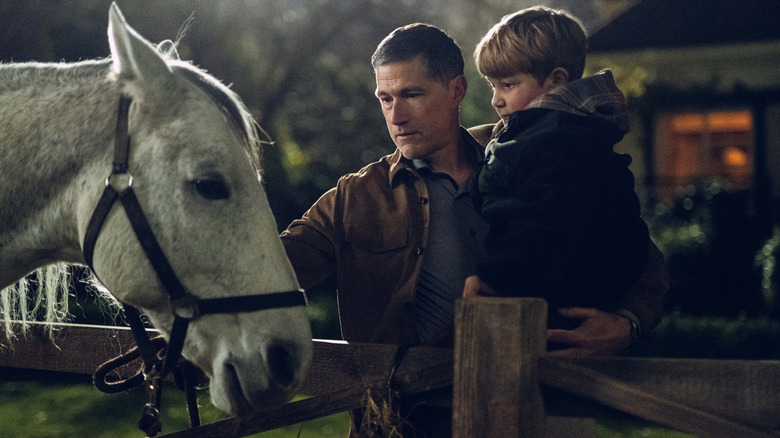 Peacock
The motivation for all these characters is their love of family and their desire to be back together, but you were rarely on screen together. How did you set about creating that familial feeling between the actors and the characters?
Fox: That was something we were all aware of. Very early in the first episode, we needed to make sure that we had imbued these characters and these relationships with history so that the audience would get the deep sense of this history. Even if they don't know what it is, they need to sense that. That way, they're rooting for this family to get back together and to be made better and more whole from the experience.
Dennie Gordon, our amazing director and executive producer, she got Jo and [me] in a room, and we workshopped and talked a lot about that relationship. The boy who played our son, Taylor Fay, is absolutely incredible. Jo had to workshop her relationship with his character, Sam. It was similar with Alyth Ross, who is absolutely amazing and plays Laura, our daughter. We had a couple of small opportunities to get this shorthand father-daughter thing going on that was really cool and fun to do.
We all were conscious of it, and we subconsciously knew that it was important that we lay all of that subtext in there so that the audience would be hooked into these characters getting back to each other.
Hope with a side of hair-raising fun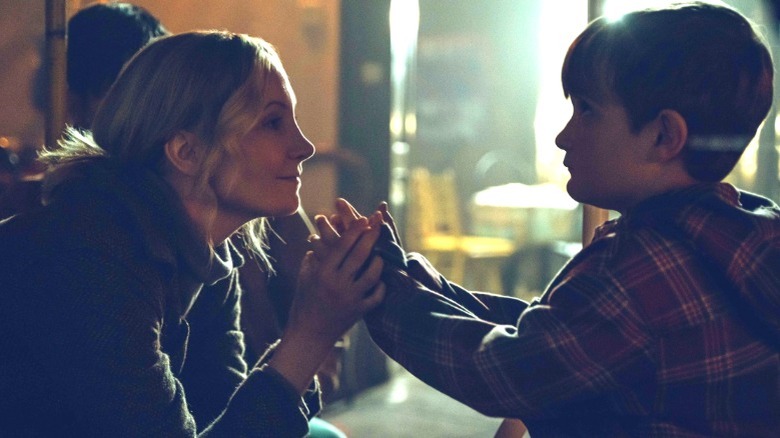 Peacock
What do you hope people take away from watching "Last Light"? What idea do you want to stay with them?
Froggatt: First and foremost, we're there to entertain people. I want people to say, "Wow, I couldn't stop watching. I had to binge it," as a base level.
Underneath that, I'd love them to take away the hope that love and humanity can bring. Yes, there's places in the world and people in the world where it's lacking, but also there's places and people where humanity is full and apparent. That gives us all hope, no matter what may or may not be happening around us. And maybe also an awareness of where we are as a world, as well.
Fox: In terms of the macro and the global backdrop for the series and the challenges that we have ahead of us as a species over the next several decades, we need to make a lot of changes. Moving away from fossil fuels is definitely high on the list, if not the highest.
I hope that they enjoy this story and that they're rooting for this family. I hope they relate to the concept that family is everything, and being compassionate and kind to those that are not part of their family is really a beautiful and important thing.
Yes, there's a warning in the series, underneath it. There's also a lot of hope. We have to believe in science and innovation and attention to the problem. We need to focus on the problem, both in governments and corporations. It's important for people to believe that this can be righted. This ship can be righted. It just requires the right amount of focus in the right places.
The joys and challenges of Last Light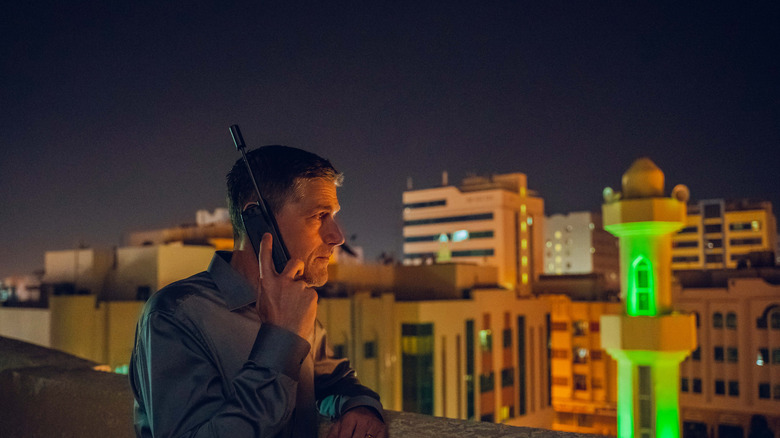 Peacock
[What were the] greatest challenge of filming and greatest joy of filming "Last Light"?
Fox: My greatest challenge was the action was a little bit surprising to me. [Director] Dennie Gordon doesn't play around when it comes to the action sequences. Moving forward, I've got to be more conscious that there is more work to be done if I'm looking at a script and I see action sequences on a page. I need to amplify that by about 12 times and get myself in shape!
Froggatt: Challenge for me? Learning French. Greatest joy? Everyone, the team, everyone that we worked with. I loved it. I loved everybody on this crew.
Fox: What she said about the greatest joy. It was the collaboration. It was the whole being greater than the sum of the parts. It was the entire team, the massive amount of people that it takes to do something like this and to move it around, between the UAE and Prague and stealing shots out of Paris. It was an incredible collaboration and that really warms my heart. Filmmaking is at its best when you have that sense of everybody working together to make something, hopefully, that's really special.

"Last Light" is now streaming on Peacock.
This interview has been edited for clarity.