William And Catherine Have New Titles Amid The Queen's Death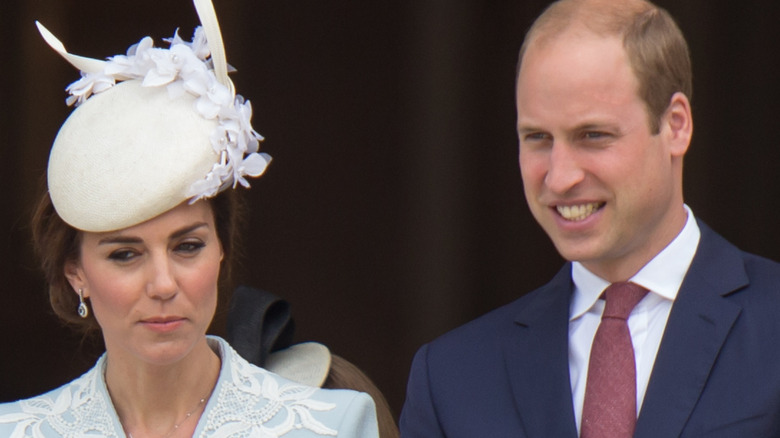 Mr Pics/Shutterstock
The heartbreaking death of Queen Elizabeth II not only means that her son, Charles, receives a new title as King Charles III but also that there are new titles for other members of the royal family. In addition to Charles' wife, Camilla Parker Bowles, becoming queen consort, Prince William and Kate Middleton's royal titles just changed, too, in the wake of the monarch's death, per the Mirror.
As Charles has now assumed the role of king, William is now the next in line to the throne. This gives him the official title of the Duke of Cornwall and the Earl of Chester, as well as the Duke of Rothesay to use when he visits Scotland. Although they are most commonly known as the Duke and Duchess of Cambridge, William and Kate's Twitter account has already been updated to reflect their new titles as the Duke and Duchess of Cornwall. Plus, as noted by royal commentator Emily Andrews, William and Kate are keeping their current Cambridge titles in conjunction with their new Cornwall titles.
Meanwhile, William and Kate will also likely receive the titles once held by William's parents: the Prince and Princess of Wales. "The new king will have to invest him as Prince of Wales, so likely there'll be an investiture at Caernarfon Castle, as there was for Prince Charles in 1969," royal author Carolyn Harris tells Page Six.
The Princess of Wales title is incredibly symbolic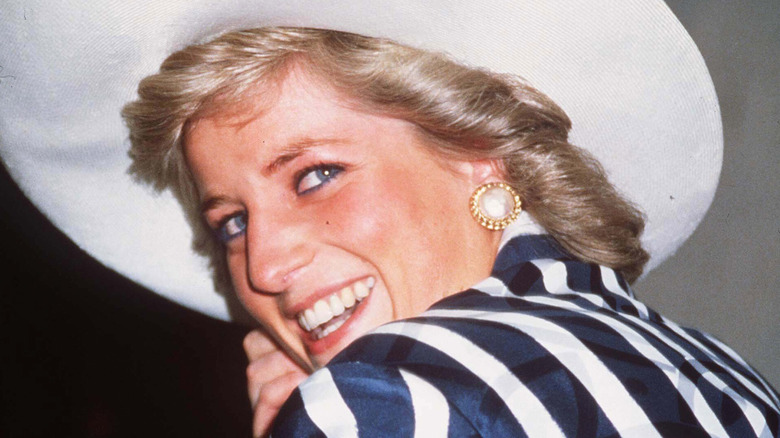 Anwar Hussein/Getty Images
While King Charles III will have to designate the Prince and Princess of Wales titles to Prince William and Catherine Middleton — they are not automatically inherited like the aforementioned Duke and Duchess of Cornwall titles — bestowing such labels onto the young royal couple would be incredibly symbolic. While Queen Consort Camilla technically held the Princess of Wales title, she did not use it in public given its high-profile link to the late Diana Spencer. As such, Duchess Kate becoming the new Princess of Wales would be a particularly full circle moment for William, who was just 15 years old when his mother died. 
And while Charles and Diana officially divorced in 1996 — and Diana lost the right to an "HRH" title — she was permitted to keep the Princess of Wales label, and it was regularly used to designate the People's Princess throughout her life and death. 
While Charles has ascended the throne with Camilla by his side, some royal watchers on Twitter are reflecting on Diana's legacy, as she was originally slated to assume the role of queen before her untimely death. 
Twitter users sounded off about Diana Spencer's legacy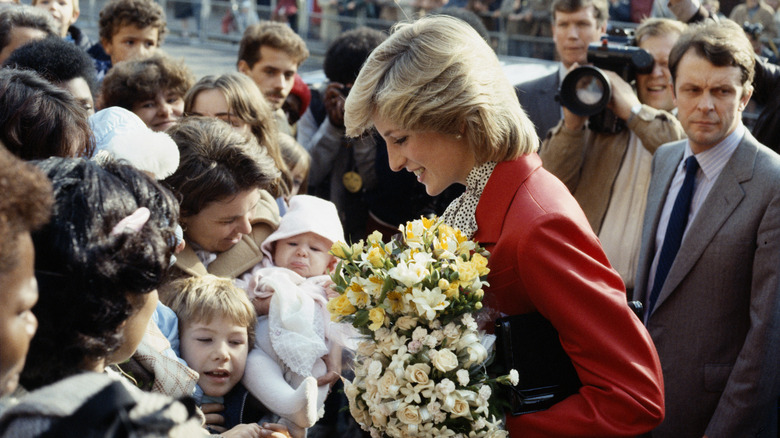 Princess Diana Archive/Getty Images
In the wake of Queen Elizabeth's passing, many are taking to Twitter to reflect on Diana Spencer's legacy, as Catherine Middleton will likely become the next Princess of Wales. A title that was and has been used to describe the late royal, the Princess of Wales moniker is a meaningful one, and Twitter fans were quick to highlight Diana's impact 25 years after her death. 
"Camila might be the queen, but Diana Spencer will always be The Queen in People's Hearts," one Twitter user surmised. "The true QUEEN that never was, she faced it so rough and nobody defended her. She died fighting alone. Her only crime was getting married to a royal," another more somber user commented. And yet another pointed out the fact that if Charles hadn't been all but forced to marry a woman he didn't love, Diana might still be alive today. "A good day to remember that if the Crown had just allowed Charles to marry Camilla in the '70s, Diana Spencer would be alive today living a quiet, comfortable life in the British countryside somewhere, unbothered," they wrote.