Don Kaye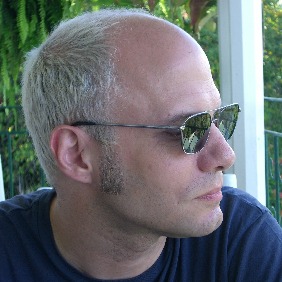 School
CUNY Brooklyn College
Expertise
Movies, TV, Comics, Sci-Fi/Horror Literature
Don has been reading, watching, and collecting horror and sci-fi literature, comics, and movies since he was 7 years old.

He has been writing about film for more than two decades and has interviewed everyone from Steven Spielberg to Christopher Nolan to Kevin Feige.

Don has been on the ground at events like Comic-Con, WonderCon, D23, and more, and has been the Hall H correspondent for Syfy.com for years.
Experience
Don Kaye has been writing and editing at Looper since late 2020. An entertainment journalist by trade and geek by natural design, he began his career as a music journalist and syndicated radio producer -- creating hundreds of hours of rock music programming for broadcast -- before breaking into film journalism with the legendary horror magazine Fangoria. He's an associate editor at Den of Geek, where his work helped establish the US version of the popular UK site. His previous outlets include MSN.com, Syfy.com, Fandango, RollingStone.com, VanityFair.com, Movies.com, CBSNews.com, Billboard, Revolver, Kerrang! (UK) and many more. A native New Yorker, he now lives in Los Angeles.
Education
Don received his B.A. in TV and radio production at Brooklyn College, where he also studied film and journalism.