King Charles' Description Of Camilla Has Diana Fans Fuming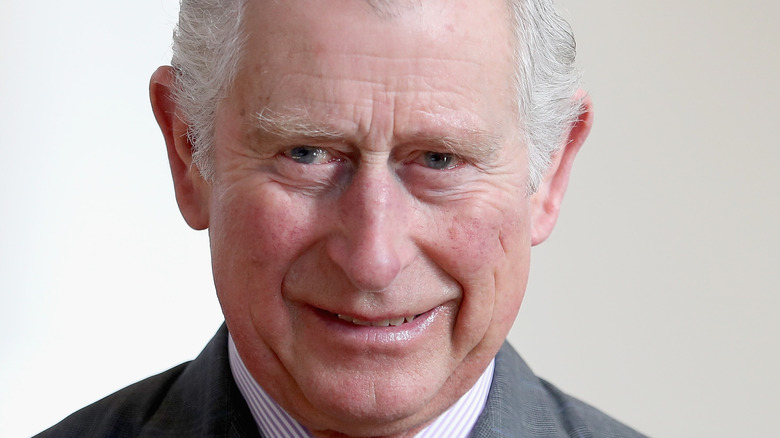 Chris Jackson/Getty Images
King Charles III gave his first address as the British monarch on Friday, September 9, just one day after Queen Elizabeth II's heartbreaking death. According to CNN, Charles' statement was quick and emotional, addressing both the death of his mother and the support of the royal family as he assumes the roles and responsibilities of king. In the speech, Charles also singled out his wife of 17 years, Camilla Parker Bowles, announcing her new title as "Queen Consort." 
In the wake of his speech, critics took to Twitter to remind the new king of his first wife, Princess Diana, whose beloved memory lives on 25 years after her tragic death in 1997. Many Diana fans are still wounded by Charles' sweet choice of words for his second wife, Queen Consort Camilla, in his speech. One Twitter user wrote, "The mention of his 'darling' wife, Camilla, to whom he has been married for 17 years was necessary but still, memories of Diana hover." Another user critiqued his lack of mention of William and Harry's mother, claiming Charles was "[trying] to airbrush Diana out of it." Other Twitter users expressed sadness and frustration over the phrase "darling wife," recalling Charles' affair with Camilla while still married to Princess Diana. The Times correspondent Catherine Phillip tweeted that regardless of emotions, Camilla "is now The Queen," though her official title is "Queen Consort," not "the queen."
Even bearing that in mind, the frustration surrounding King Charles' praise of Camilla remains fresh, particularly for those who are still fond of Diana.
Princess Diana was beloved by the public, but her marriage was less than perfect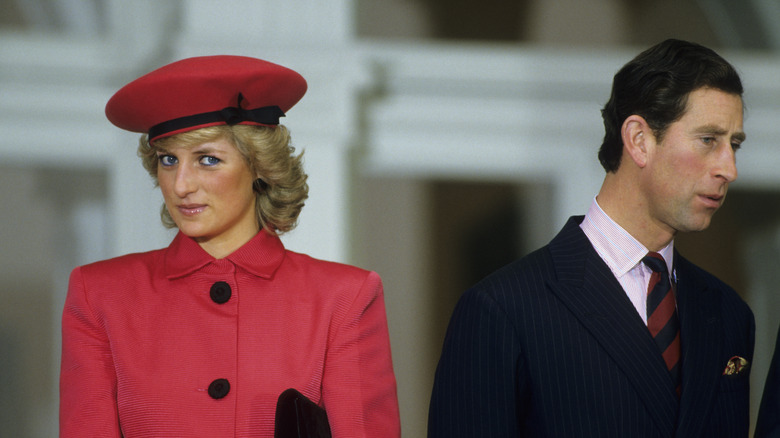 Georges De Keerle/Getty Images
Princess Diana, who was only 20 years old when she married the then Prince Charles, had a very difficult time adjusting to royal life. In an interview with the BBC, she shared that she felt uneasy, even during her wedding ceremony. "I felt that my personality was taken away from me, and I was taken over by the royal machine," Diana said (via E! News). Even though her marriage to Charles was an unhappy one, she was extremely charitable and used her status to raise awareness for causes close to her heart. She was dubbed "the people's princess," a sentiment that was echoed by U.K. Prime Minister Tony Blair following her death (per CNN).
According to Vogue, Charles and Diana's marital problems came to a boiling point when it was revealed that Charles had been having an affair with Camilla Parker Bowles. The scandal, and the royal couple's subsequent separation, were extremely public. It was even reported that Princess Diana confronted Camilla about her affair with Charles. King Charles and Princess Diana eventually divorced in 1996 after 15 years of marriage and the birth of their two sons, Prince William and Prince Harry (via BBC).
Charles and Camilla's relationship has frequently been met with backlash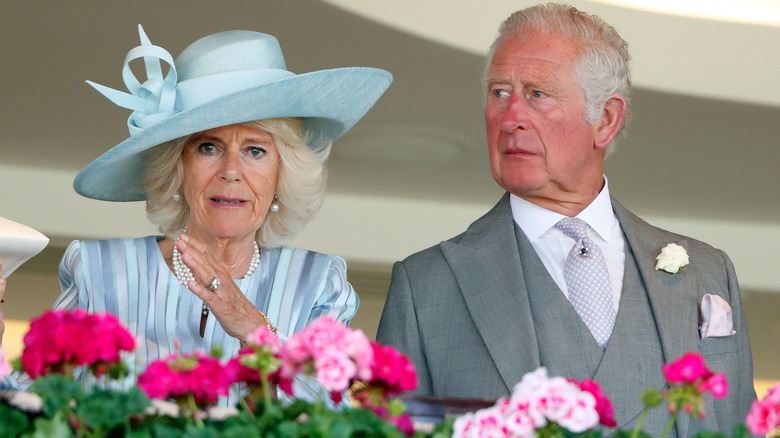 Max Mumby/indigo/Getty Images
According to Brides, King Charles III married Camilla Parker Bowles in 2005 in a civil ceremony at Windsor Guildhall. Despite their lengthy marriage and Camilla's recent ascension to queen consort, Princess Diana still haunts Camilla, as people still favor the late princess. According to YouGov, the new queen consort only has a 40% popularity rating amongst the public, which was further evidenced on social media over the weekend. Following Charles' referral to Camilla as his "darling wife" during his first speech as king, Twitter worked itself into a fervor and has remained that way ever since. Many people recalled King Charles' awkward demeanor during his engagement interview with Princess Diana, and how he famously responded with "whatever in love means" when a reporter asked whether the pair were in love (per Harper's Bazaar).
As one tweet succinctly put it, "When he talks about Camilla, it's always 'My darling wife of 17 years'," referencing the kindness and warmth with which Charles always speaks about the queen consort, despite never extending these sentiments to his late wife, Diana Spencer. Considering the fact that the term "darling wife" is still trending, despite the 73-year-old uttering the words more than a day ago, it's clear that the public is not letting go of this grudge easily.