Royal Watchers Are Fuming Over How CNN Completely Snubbed William And Catherine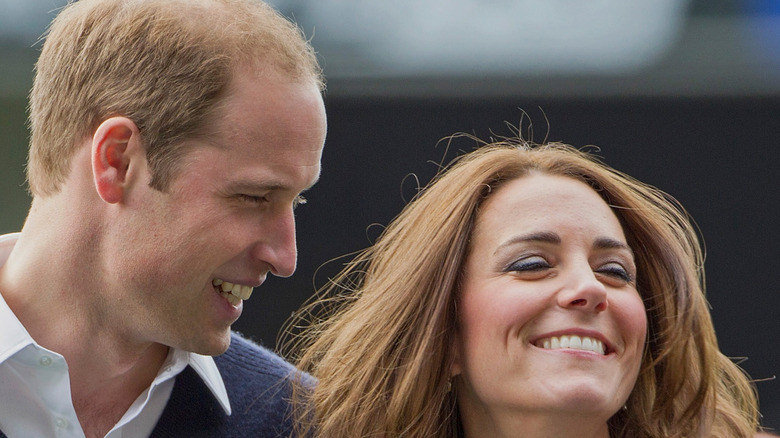 Pool/Getty Images
CNN may have lost viewers this weekend over a correspondent's major snub. On September 10, CNN international correspondent Scott McLean was reporting on the much-talked-about Windsor walkabout, something many are seeing as a sign of reconciliation between Prince William, Prince of Wales, and Prince Harry, Duke of Sussex. The BBC reported that William personally asked Harry and Meghan, Duchess of Sussex, to join him and Catherine Middleton, Princess of Wales, to greet mourners and honor the queen's public legacy — but not everyone saw the reuniting of the "Fab Four" as a good thing. 
Here's what went down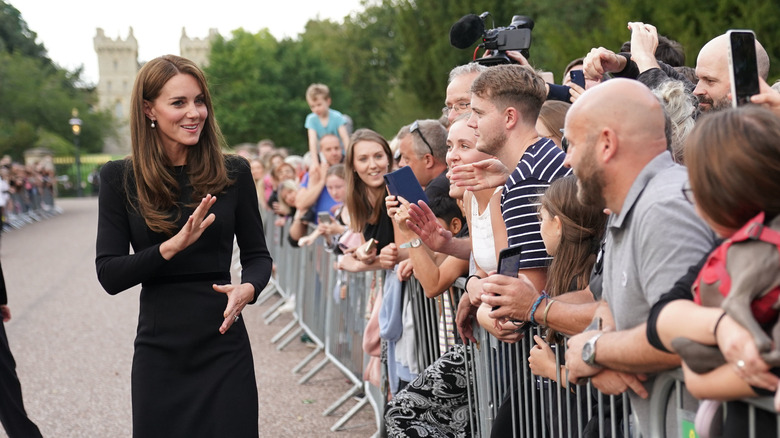 Wpa Pool/Getty Images
During the CNN segment, Scott McClean described the couples getting out of the car when he said, "You can see Harry get out first and then you saw Meghan and then the other two royals as well." The "other two royals" — it should be noted — were William and Kate, whose profile in the royal family expanded tenfold, as William is now the direct heir to the throne.
One Twitter user clapped back and said they'd no longer be watching CNN because of the disrespect, seeing this as another sign that the network is firmly on Team Sussex. There were even rumors that Harry and Meghan had given CNN the exclusive coverage of their own walk around Windsor, before William stepped in to amend the plans. "CNN's agenda has been obvious for months," Daily Mail columnist Dan Wootton tweeted, adding: "They're in the tank for Harry and Meghan. Pathetic. The 'other two royals' are the future king and queen."
Other TV personalities have been getting heat over their royals coverage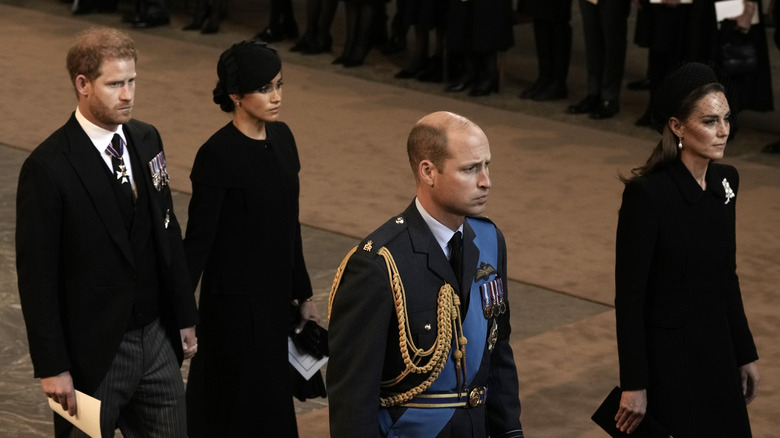 Wpa Pool/Getty Images
Scott McLean isn't the only reporter who has been in hot water over his recent comments on the royal family, however. In a widely circulating clip from U.K.'s "TalkTV," Camilla Parker Bowles' biographer caught flack for her fiery comments on Meghan Markle. When the author in question deemed Meghan Markle "unfit" to be in the royal family, host Vanessa Feltz shot back, saying, "Do you feel any guilt that you have been responsible for fueling a kind of anti-Meghan faction that has been spiteful and targeting, and possibly fanciful as well? I mean, quite a lot of what has been said about her has been pretty much manufactured anyway." Eventually, Levin responded, "I don't have to justify myself to you. I'm not in court." 
"The View" got into a similar tussle on Tuesday when hosts came out in support of Meghan Markle after Joy Behar slammed her. The segment, which can be seen on Twitter, shows the panel arguing over whether it was right for the Duchess of Sussex to approach senior royals about her issues when she was an active member of the royal family. 
As coverage of the royal family ramps up in the aftermath of the queen's death, there are sure to be plenty more arguments and heated debates.