The View Co-Hosts Defend Meghan Markle After Joy Behar's Slam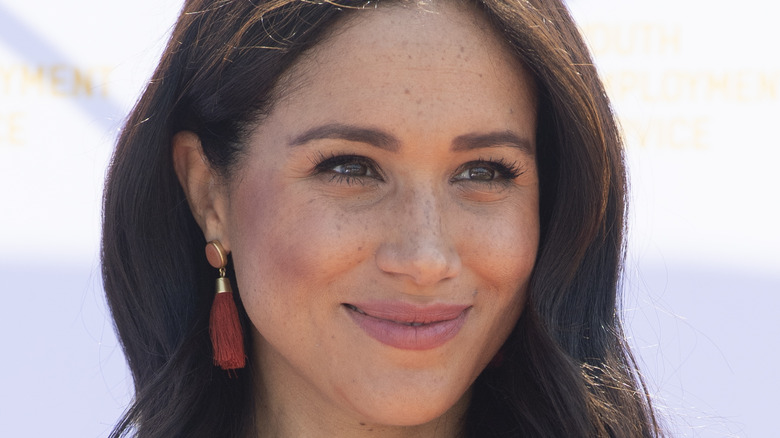 Wpa Pool/Getty Images
Following the death of beloved monarch Queen Elizabeth II, Meghan Markle and Prince Harry's immediate plans have changed, with the celebrity couple confirmed to be staying on in Britain until the royal mourning period is over, per Express. Fans were cheering when the Sussexes reunited with Harry's brother, Prince William, and his wife, Catherine Middleton, to greet mourners at Windsor Castle.
In fact, the Mirror reports it was actually a last-minute text from the Prince of Wales that sealed the deal. In a mark of solidarity, the two couples took their time thanking gathered well-wishers for their condolences, accepting flowers, and even chatting amiably. 
However, royal fans claim that Meghan got scolded by aides over a simple issue after the duchess was seen dismissing a palace staffer. A video posted by the Daily Mail showed the aide attempting to take some flowers from her, with Meghan refusing to let him. When another staffer approached, she handed the flowers over accordingly. 
It was a strange moment in a series of them since the Duchess of Sussex has been back in the spotlight, leading the hosts of "The View" to debate her decision to leave the royal family in the first place.
The panel rallied to the Duchess of Sussex's defense
The hosts of "The View" (via Twitter) got into a rousing discussion about Meghan Markle and Prince Harry, during which they debated whether the Duke and Duchess of Sussex were right to speak out about the monarchy. 
Joy Behar began by pointing out that Meghan shouldn't have gone to senior royals looking for help with her mental health considering they were the cause of her issues. Sara Haines argued that she had to alert HR because they're supposed to "solve problems for people." 
Behar countered that most HR departments are still working for the company above all else. Moreover, the co-host asserted, "If you need a shrink, you go to a physiotherapist, you don't go to Oprah. I love Oprah but she's not a licensed therapist." Behar was referencing the Sussexes' bombshell interview with Oprah Winfrey, the repercussions of which are still being felt today.
Behar reckoned that the duchess could've simply kept quiet and carried on, as it were, but Hostin contested, "The monarchy was working differently!" She also referenced Princess Diana's struggles. Whoopi Goldberg's take on the whole sorry situation was that the Sussexes are better off now since Harry doesn't have to worry about ascending the throne and they can finally live in peace.
With the queen gone, royal expert Kinsey Schofield warned TMZ that Meghan and Harry will have their work cut out for them in making amends with the rest of the royals since she typically played peace-maker.
Meghan Markle's return to the UK has been controversial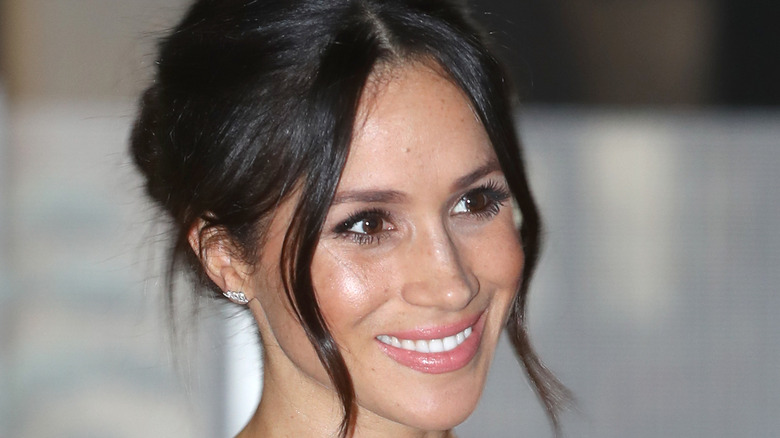 Chris Jackson/Getty Images
Meghan Markle's trending hashtag on Twitter is anything but flattering as users call for the former "Suits" star to go back to California ASAP. This is despite the fact that, per Town & Country, Meghan gushed about how "nice" it was to be back in Britain during her keynote speech at the One Young World Summit in Manchester earlier this month. With her and Prince Harry back in their former home, the backlash has been intense, regardless of what the couple actually does.
After a hug with a fan at Windsor Castle went viral online, there were suggestions that the Duchess of Sussex was faking the interaction to make herself look good. Body language experts confirmed to The List that Meghan's viral hug was genuine, with Mark Bowden, co-founder of TRUTHPLANE, describing it as "a very strong hug between the two, even with metal barriers in the way," and noting that there was "a mutual feeling of connection and comfort" between the two women.
Blanca Cobb, body language expert, speaker, and media personality, acknowledged that Meghan may have seemed reluctant at first, but it's likely because of everything she's gone through with Harry's family, which makes the duchess hesitant to trust the public. Ultimately, though, "the hug lasted a few seconds, which suggests that Meghan welcomed the hug." Considering how critical people are about the way she handles herself, it makes sense that Meghan might hold back.