Why Rumors Are Flying That A Trump Arrest May Be On The Horizon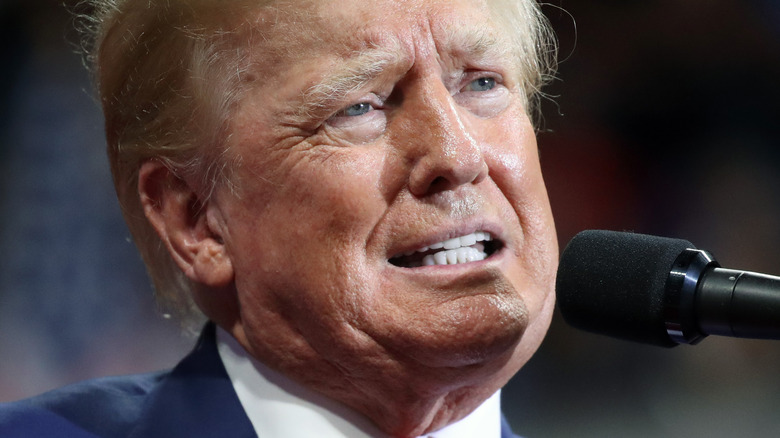 Spencer Platt/Getty Images
Former President Donald Trump's year keeps getting more interesting. With all eyes on him after the FBI's unannounced raid of Trump's Mar-a-Lago residence this past August, it seems that the 45th president keeps running into one hardship after another.
In the wake of investigative proceedings against Trump, he's also received some bombshells about other non-governmental endeavors. Earlier this year, Trump founded the alternative-style Twitter app, Truth Social, after getting permanently suspended from Twitter after the January 6 United States Capitol attacks. However, the same month Trump's Floridian home got raided for possessing classified documents, it was reported that Truth Social was failing to make payments (which Trump later fired back against).
Within the last month, Trump hasn't held off on responding to critics, vocalizing his thoughts on his official Truth Social page various times throughout the day. However, it's now apparent that Trump doesn't just share anything and everything with his supporters, and there could be a fair and legal reason for it.
Donald Trump makes an unannounced visit to Washington D.C.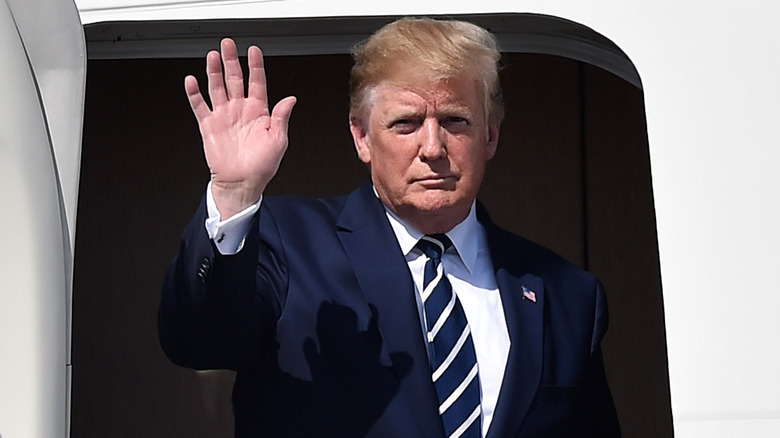 Charles Mcquillan/Getty Images
Lately, former President Donald Trump has been staying busy by vocalizing his thoughts on a re-do of the 2020 election and rallying his support for candidates in the upcoming midterm elections (via Bloomberg). Though he usually expresses his sentiments via the social media app Truth Social, Newsweek reports that Trump didn't reveal to his supporters that he was venturing off to Washington D.C. which marks his second visit since the end of his presidential term.
The publication states that Trump's plane arrived at Virginia's Dulles Airport, which is near the nation's capital. While the reason for his trip is unclear, some suspect that he may be there for a number of reasons: the Department of Justice is planning on making an arrest or he is going to Walter Reed Hospital. Even so, Trump was filmed, according to Twitter, wearing golf attire, so he very well could be going to play golf — one of his favorite pastimes — though the Daily Beast said the forecast called for rain. Guess we'll just have to wait and see how this one goes.