The Only Two People Officially Representing The US At The Queen's Funeral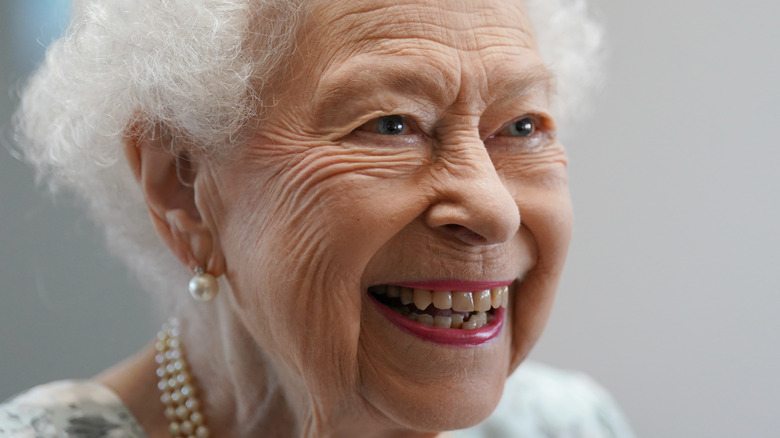 Wpa Pool/Getty Images
The United States and the United Kingdom have maintained a close allyship throughout recent history. According to CBS News, Queen Elizabeth II was very fond of the United States. After the queen's heartbreaking death, the United States Ambassador to the U.K. spoke about how the monarch admired the country. "I think she loved America, and we loved her. When I first arrived, it was right before the Platinum Jubilee, and I was amazed at the number of people on the street that just adored her. And there was so much respect. But there were many, many Americans there," Ambassador Jane Hartley shared.
The Guardian reports that the queen met a total of 13 U.S. presidents while she was on the throne, including John F. Kennedy, Ronald Reagan, Barack Obama, and Donald Trump. However, it appears that only one president — and his wife — will be representing the United States at the late monarch's funeral next week.
Joe and Jill Biden will represent the U.S. at the queen's funeral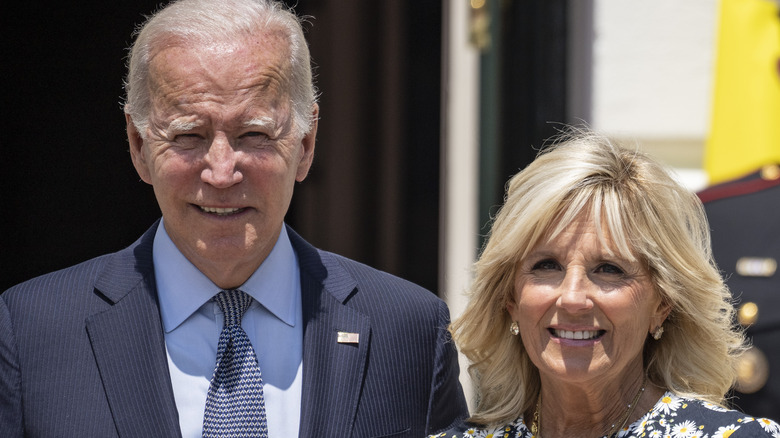 Drew Angerer/Getty Images
According to People, current President Joe Biden and First Lady Jill Biden will be the only U.S. delegates attending Queen Elizabeth II's funeral. CBS' Ed O'Keefe took to Twitter to share the news, writing, "NEW: @POTUS Biden and @FLOTUS Biden will be the only Americans in the official U.S. delegation to the funeral for #QueenElizabethII, a senior White House official tells me. 'There will be no delegation because we have only two seats for the funeral,' the senior official says."
In similar historic events, sitting U.S. presidents have been granted permission to invite former presidents, along with other significant American figures. However, landing a seat at the queen's funeral is proving harder than expected for many world leaders. As the director of the "U.K. in the World" initiative, John Kampfner, told Politico, the queen is perhaps the most famous figure in the world, and her funeral is expected to be like none other, with an "unprecedented" guest list to match. Westminster Abbey, the location where the funeral will be held, has an occupancy limit of about 2,200 people, leaving Buckingham Palace scrambling to carefully decide who will fit those highly coveted spots. That might be why they only handed White House invites to the Bidens.
Former U.S. presidents likely won't be invited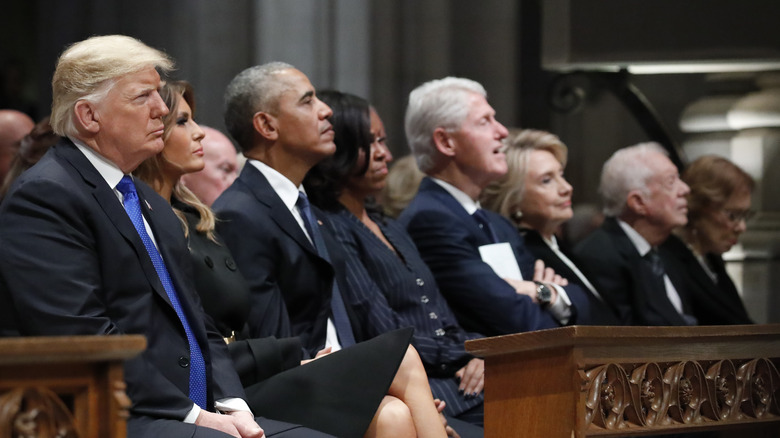 Pool/Getty Images
Though President Joe Biden and First Lady Jill Biden are the only official U.S. representatives expected to attend Queen Elizabeth II's funeral, that doesn't mean that no other Americans will be invited. USA Today points out that former presidents could attend if they receive their own invitations directly from the palace, not through President Biden. However, former president Jimmy Carter, who once famously escorted the queen at a 1977 dinner (per The Atlanta Journal-Constitution), said he hasn't been invited to the upcoming ceremony. What about other former presidents like Barack Obama and Donald Trump?
As Vanity Fair explains, inviting some former U.S. presidents while snubbing others (like Carter) could cause drama that Buckingham Palace would likely try to avoid. Therefore, it's doubtful that Obama or Trump would be invited to attend the historic event.
As the only two people officially representing the U.S. at Her Majesty's funeral, the Bidens shared a thoughtful tribute to the late monarch, writing in a statement, "In a world of constant change, she was a steadying presence and a source of comfort and pride for generations of Britons, including many who have never known their country without her." People reports that POTUS and FLOTUS will travel to the U.K. on Saturday before attending a reception on Sunday and the queen's state funeral on Monday.