John Oliver's Eyebrow-Raising Jokes About The Queen Are Sparking Controversy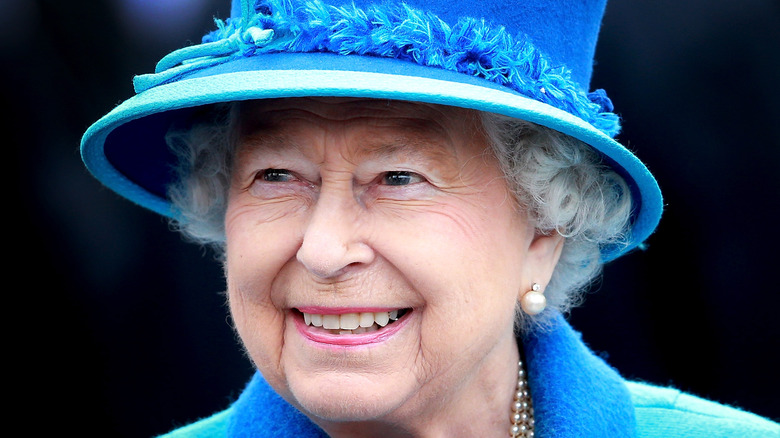 Chris Jackson/Getty Images
The recent death of Queen Elizabeth II has sparked massive media coverage. Many are taking this time to mourn and remember the queen's historic 70-year reign, but not everyone sheds a tear for the royal family — some comedians have responded to this historic moment with jokes about the queen's passing, like comedian Bill Maher, who didn't hold back about his disdain for the royal family. Another comedian with a history of royal family criticism is John Oliver, host of the Emmy award winning HBO show, "Last Week Tonight With John Oliver."
According to the New York Post, Oliver poked fun at mourners in the U.K., who are "clearly still reeling from the shocking death of a 96-year-old woman from natural causes." He jokes about all the different companies, such as Domino's, who felt the need to "weigh in" and post their condolences. He concluded with a comment about the U.K.'s new prime minister, Liz Truss, calling it another "traumatic event that Britain has had to deal with this week," comparing Truss to "Margaret Thatcher if she were high on glue."
Fans of "Last Week Tonight With John Oliver" in the U.K. were unable to see the queen-based jokes because they were suspiciously cut out from the episode. Most critics on Twitter are backing John Oliver, who was seemingly censored by British network, Sky (via Variety).
Fans are frustrated over British media censorship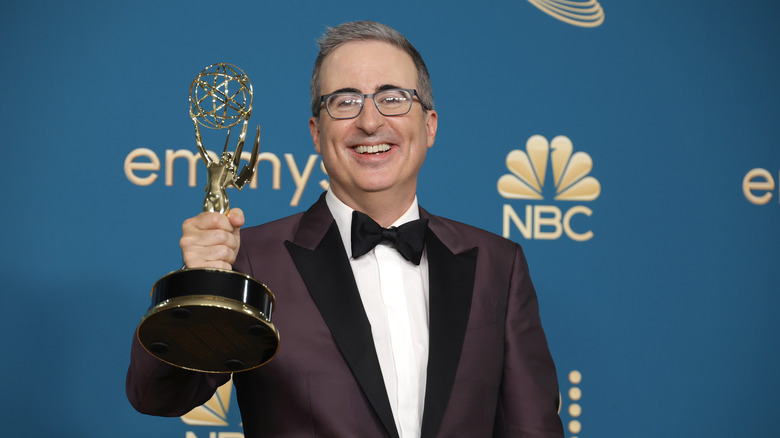 Frazer Harrison/Getty Images
The conversation about comedy and censorship has been in the spotlight in recent years, with some arguing that people should not joke about sensitive topics. Others would disagree, believing that comedians should not be censored due to the nature of their profession — telling jokes. Per ThoughtCo, in recent years, networks have taken it upon themselves to censor artists and comedians, which John Oliver fell victim to when joking about the queen.
It is clear that British networks have very low tolerance for criticism of the royal family and British officials, and the blatant censorship is rubbing some viewers the wrong way. One Twitter user expressed their disappointment with Sky, tweeting, "We condemn other countries for this sort of behavior. The audience is used to his irreverent style and light hearted comments. The 'target' of his remarks was corporate social media!" Another Twitter user called the streaming platform "cowards" for cutting Oliver's opening monologue. Another tweet said the "coverage and forced mourning here is getting real out of hand," clearly frustrated that they didn't get to hear Oliver's jokes.
When the episode aired, Britain was in an official state of mourning, which will continue until the queen's funeral on September 19.