The Story Behind Alexander Kiriakis' Birth On Days Of Our Lives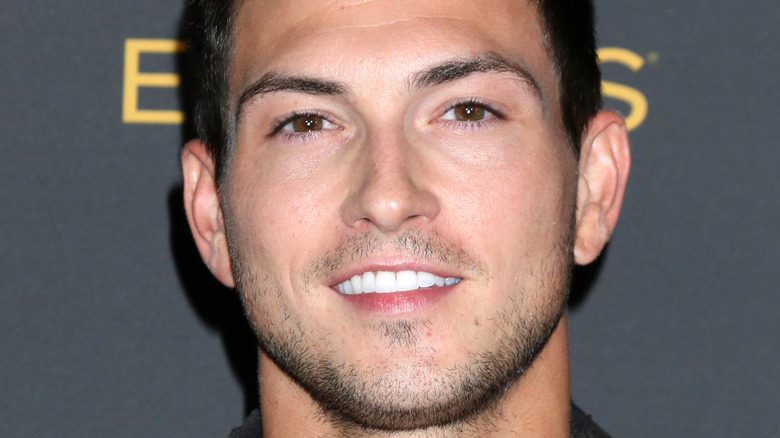 Kathy Hutchins/Shutterstock
Soap opera viewers know all too well how fast children grow up on television. "Days of Our Lives" has rapidly aged multiple characters over the years using a process known as "SORAS," or "Soap Opera Rapid Aging Syndrome," a term invented by Soap Opera Weekly founder Mimi Torchin to describe the quick aging of young soap characters into adulthood to give them more interesting storylines, per TV Tropes.
Over the years, "Days of Our Lives" has aged many young characters into adulthood including Allie Horton, EJ DiMera, Claire Brady, Theo Carver, Chase Jennings, Joey Johnson, Ciara Brady, twins Sami and Eric Brady, Jennifer Horton, JJ Deveraux, Brady Black, Carrie Brady, Belle Black, Shawn-Douglas Brady, Philip Kiriakis, Hope Williams Brady, and more, per Nine.com.au.
It seems that the younger generation doesn't stay young for long in Salem, and while not all characters are rapidly aged, some disappear as children and don't return until adulthood such as Alexander Kiriakis, who hadn't been seen in Salem for decades until retuning in 2022.
Alex Kiriakis returned to Salem in 2022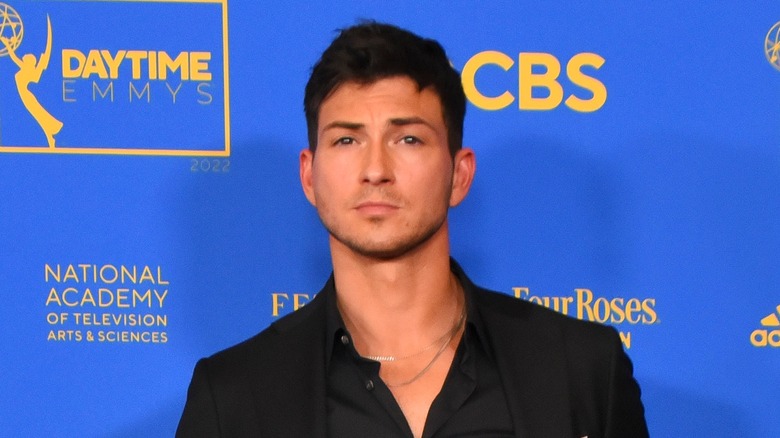 Michael Mattes/Shutterstock
"Days of Our Lives" viewers are now getting their first glimpse at an adult Alexander Kiriakis now that Robert Scott Wilson has moved into the role after ending his stint as fan-favorite character Ben Weston. Before Wilson stepped into Alex's shoes, the character had been seen in Salem since the 1990s, per Soaps in Depth. Now, Alex is full-grown and stealing scenes in Salem with his bold and direct approach to relationships and sex.
It was recently revealed by Robert Scott Wilson as he got to know his new TV dad, that Alex is a chip off the old block, and a major playboy just like father Justin Kiriakis (Wally Kurth) used to be. Alex has already tried to worm his way into bed with Salem's fan-favorite same-sex couple Allie Horton (Lindsay Arnold) and Chanel DuPree (Raven Bowens), per Soap Dirt. He's also fallen quickly for the newly returned legacy character, Stephanie Johnson (Abigail Klein), who has been rebuffing his romantic advances, via Soaps.com.
Since returning to Salem, Alex has been leaning on his brother, Sonny Kiriakis (Zach Tinker) for support and relationship advice. However, many fans may know that Alex and Sonny are only half-brothers, as Alex had a bit of a dramatic start in life.
Alex's early life was an emotional rollercoaster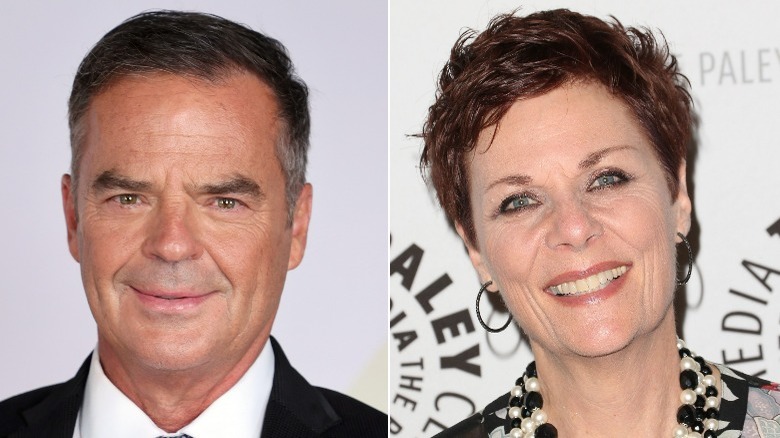 Kevin Winter/Getty & Frederick M. Brown/Getty Images
According to Soap Central, the drama surrounding Alexander Kiriakis' younger days on "Days of Our Lives" mostly played out before he was even born. Alex was conceived when his father, Justin Kiriakis was on the rocks with his wife Adrienne Kiriakis (Judi Evans) and opted to have an affair with Angelica Deveraux (then Jane Elliot). At the time, Anjelica was also married to Harper Deveraux (Joseph Campanella), who was later revealed as Salem serial killer the Riverfront Knifer, per Monsters and Critics.
After finding out that she was pregnant, Anjelica knew the baby must belong to Justin as Harper was unable to have children. Victor Kiriakis (John Aniston) found out about the baby and wanted to marry Anjelica in hopes of passing Alex off as his own son. Anjelica refused the plan and later married Neil Curtis, who decided to adopt Alex after his birth. However, before that could happen, Anjelica decided to come clean to Justin in hopes of getting back together with him. Justin refused, pledging his love for Adrienne, but did set Anjelica up with a penthouse.
Anjelica was upset and plotted to kill Adrienne, but when things went wrong she fled Salem with Alex and faked their deaths in a plane crash, via Soaps in Depth. In 1991, Justin and Alex were reunited and the little boy was raised by his father and stepmother. Despite the dramatic start, Alex remains close to his family to this day.