Disturbing New Claims About Thomas Markle Are Raising Eyebrows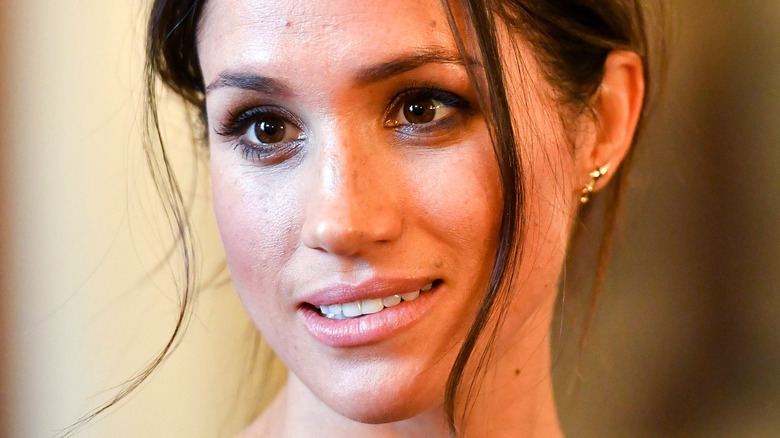 Wpa Pool/Getty Images
Meghan Markle's estranged father, Thomas Markle, has been embroiled in controversy after controversy for years. Meghan's relationship with her dad splintered after he used the press to exploit her wedding to Prince Harry and published a personal letter she wrote to him — a wedding he did not attend, per Page Six. According to Insider, this was one incident of many that furthered the divide between the Duchess of Sussex and her father who she admitted to once having a close relationship with.
Amid pressure to reconcile with her father from outside sources, Meghan revealed in her explosive Oprah interview that the real reason she doesn't speak with her father is because he denied leaking stories to the tabloids, Huffington Post reported. Per The Cut, the Duchess of Sussex's relationship with his family is equally strained as her half-sister, Samantha Markle, sued her for defamation and claimed that Meghan's revealing interview with Oprah hurt her book sales.
Years after staging the controversial "getting-ready" photos for the Duke and Duchess' 2018 wedding with the paparazzi, Thomas has now found himself in a battle with them. In November 2021, Thomas sued tabloid agency Coleman-Rayner for allegedly breaking their agreement that he would receive final say on which photos were published and for not paying him what they discussed, USA Today reported. The fight between Thomas Markle and company Coleman-Rayner has reached new heights.
Thomas Markle's son responded to Rayner's accusations against his father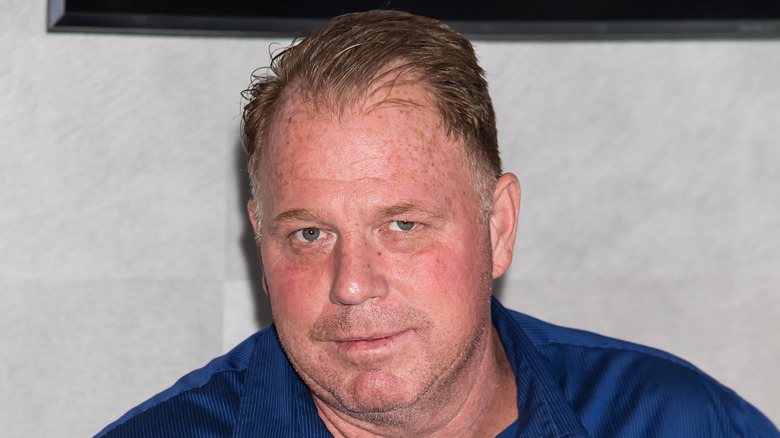 Gilbert Carrasquillo/Getty Images
Back in August, TMZ reported that one-half of the tabloid agency duo, Jeff Rayner, filed a restraining order against Thomas Markle under concerns for his safety. According to ET, though Thomas did not attend the hearing, the tabloid owner was granted the restraining order after highlighting a comment that Thomas made in Tom Boyer's tell-all novel, "Revenge: Meghan, Harry and the War Between The Windsors."
In his comment, Thomas allegedly threatened to get even with Rayner before he dies. "I got screwed by Rayner and I'm going to find a way to screw him over before I die," his statement read in part. "I want to tear him down. If they tell me I've got terminal cancer, then I'll kill him because I have nothing to lose," via ET.
Thomas Markle's namesake, and Meghan's half-brother, is fighting those allegations. Thomas Markle Jr. told TMZ that Rayner's claims about his father were false and insinuated that his fears were unrealistic. "First of all, Jeff Rayner being threatened by a 78-year-old man who had a heart attack and stroke recently and walks with a cane poses a threat to you — that's ridiculous and pathetic and embarrassing on your behalf," he scathingly remarked. "And on another note, you should file one on me also because I feel the same way as my father feels toward you and your company Coleman-Rayner."