A Queen Elizabeth Reincarnation Theory Couldn't Get More Bizarre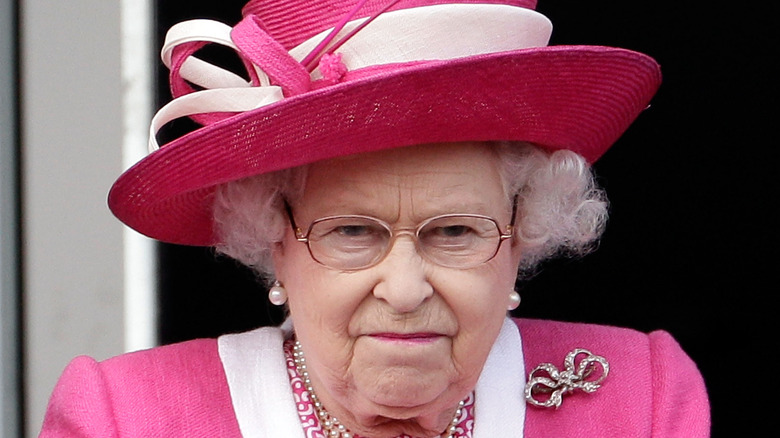 Matthew Lloyd/Getty Images
With the passing of Queen Elizabeth II on September 8, there's been a flurry of media attention, questions about succession and title changes, and a global outpouring of grief for the royal family. However, in typical form, the internet has managed to warp this historical, political, and personal event into a string of new theories as unrealistic as they are amusing.
Anyone scrolling through Twitter September 8 likely saw the wild threads and memes popping up based on a coincidence of timing — as the palace announced the Queen's worsening condition, YouTuber Trisha Paytas, who identifies as nonbinary, tweeted that they were 1 cm dilated with their first child. Even with the Queen in England and Paytas in Los Angeles, the internet made the impressive cognitive leap that their circumstances were somehow connected.
An alum of "RuPaul's Drag Race" tweeted that Trisha Paytas would want to take advantage of the close timing between her baby's birth and the Queen's passing. Jasmine Kennedie wrote, "How much y'all wanna bet Trisha Paytas is going to say [their] child is the reincarnation of queen?"
Maybe the Queen herself would have been amused with the following rumors — they could certainly count toward her funniest moments as a monarch, and she was known to have a great sense of humor, at least according to Cher.
Trisha Paytas has an opinion on the reincarnation rumors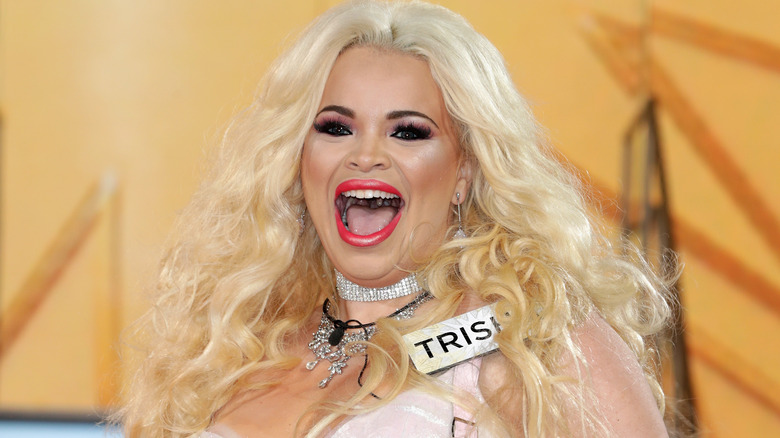 John Phillips/Getty Images
Twitter seemed to collectively decide that the coincidence of the Queen's declining health and the impending birth of Trisha Paytas' daughter with their husband Moses Hacmon was of cosmic significance. Users began posting memes and videos with captions like, "Queen Elizabeth flying across the globe to Trisha's baby rn," via Twitter.
Paytas, who began creating YouTube content in 2007, told Insider earlier in 2022, "I never cared about being rich or anything, still don't. I just have this constant need for attention." 
However, Paytas' had a different attitude when responding to the royal reincarnation rumors, considering their child's involvement and the inaccurate information swirling around online. In a September 9 TikTok, Paytas shared, "Yesterday on the internet, I, for some reason, was trending." They clarified, "My baby is not even born and she's just like this joke of the internet. This was attention I did not want."
In an Instagram post, Paytas also apologized to the royal family for the traction the reincarnation rumors gained during the last hours of the Queen's life. "Sorry to the royal family and my baby," they added.
Ultimately Paytas' daughter, Malibu Barbie Paytas-Hacmon, wasn't born until September 14, per Paytas' Instagram. By the internet's logic, this makes it even less likely that Malibu is the reincarnated Queen of England. Though, of course, anything is possible.