Who Really Shot Bill Spencer On The Bold And The Beautiful?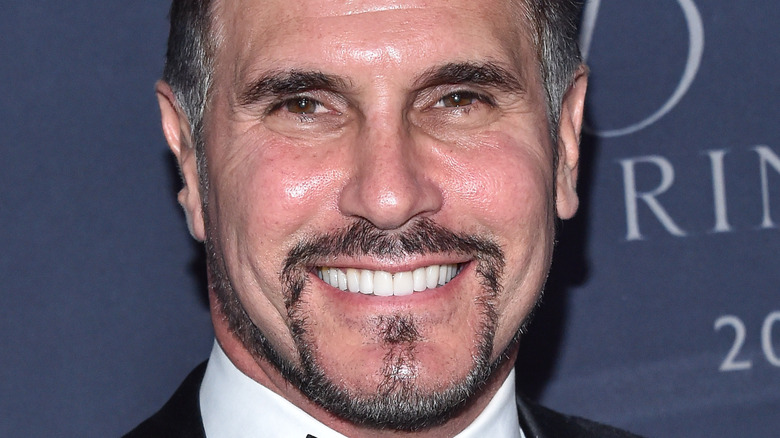 DFree/Shutterstock
When it comes to Bill Spencer (Don Diamont) on "The Bold and the Beautiful," fans have certainly seen all different sides to his personality, including the good, the bad, and the plain ugly. In fact, Bill has crossed the line many times in the past, as detailed by Soaps.com. He's slept with his wife's sister, he's slept with his son's wife, he's bribed people, he's tried to ruin careers, and he's broken hearts so many times that fans have lost count at this point.
However, back in July, actor Don Diamont, who plays Bill Spencer, explained that fans would see a new side to his character. He told Soap Opera Digest that a softer side to him was coming. He said, "He has evolved in that 'win at all costs' mentality in his personal life can really create chaos. He's seen that. I don't think you can bring that mentality into your interpersonal relationships and be successful. In fact, I know that you can't. So, he struggles with that and it forms who he is." That said, a lot of fans still can't help but wonder what happened to Bill when he got shot, and of course, who was the revengeful person that pulled the trigger.
Did Taylor want to kill Bill?
When it comes to someone like Bill Spencer, you either love him, fall in love with him, or hate that you've fallen in love with him. And because he's done so many questionable and unethical things over the years, it was only a matter of time before someone would try to bring him down. In 2018, there was a long list of likely suspects after it was revealed that Bill was almost murdered, as per Soaps in Depth. "The Bold and the Beautiful" fans went as far as to suggest that it could have been anyone from his sons, Liam Spencer (Scott Clifton) and Wyatt Spencer (Darin Brooks), to even his partner, Katie Logan (Heather Tom). 
However, it turned out that it was Taylor Hayes (previously played by Hunter Tylo) who was the one who wanted to put Bill six feet under. Apparently, she had a very strong motive behind what she did, too. According to Soap Hub, Taylor was livid that Bill nearly destroyed her daughter Steffy Forrester's (Jacqueline MacInnes Wood) life. As Steffy's mother, she was none too pleased to know that Bill was having sex with Steffy in what can only be described as an illicit affair behind her husband, Liam's, back. 
But it wasn't until Taylor returned to Los Angeles in 2018 that she confessed to almost killing Bill, according to Soap Opera Spy. Yet, it seems like a lot of people have forgotten about it, and for this reason.
Does Taylor Hayes really have her eye on Bill Spencer?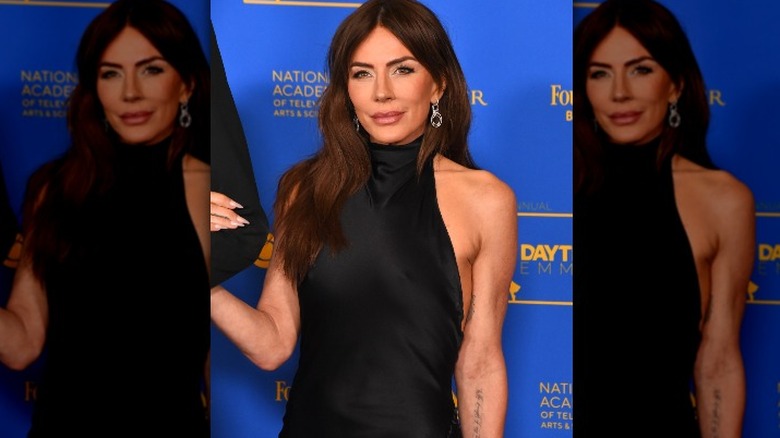 Michael Mattes/Shutterstock
Even though Taylor Hayes was very close to almost taking Bill Spencer's life, there's been a lot of speculation between "The Bold and the Beautiful" fans on whether or not the two would become a pair. In fact, Showbiz Cheat Sheet says that fans want to see Bill and Taylor become the next power couple in this fictional town of Los Angeles that they live in. Not only that, but Soap Opera Spy has also suggested that the two might hook up soon, too.
So far that hasn't happened, but that doesn't mean it won't. Seeing how the most recent spoilers have "The Bold and the Beautiful" fans in a tizzy – with Brooke Logan (Katherine Kelly Lang) getting very up close and personal with Bill again — we have a feeling that Taylor will try to jump in and cause a little chaos. After all, that's what these ladies do best around here, right?