What Hallmark Star Ryan Paevey Is Looking For In A Partner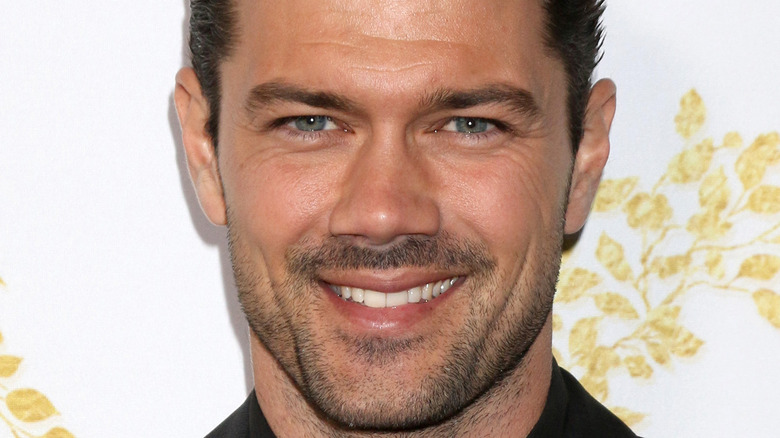 Kathy Hutchins/Shutterstock
Ryan Paevey is one of the Hallmark Channel's favorite leading men. From playing Donovan Darcy in "Unleashing Mr. Darcy" and its subsequent sequel to starring in his most recent film "Two Tickets to Paradise" opposite Ashley Williams, Paevey is surely a staple star on the Hallmark Channel. He is also a soap opera alum, having been a member of the "General Hospital" cast from 2013 to 2018.
There's no denying that Paevey is a classic heartthrob and a wonderful romantic lead, so it's no wonder that fans want to know who plays opposite Paevey when he's not in front of the camera. As is true with many Hallmark stars' real-life partners, though, Paevey's soulmate remains a mystery. In fact, it seems that the 37-year-old actor hasn't yet found the one (via Dating Celebs). This makes fans curious about who Paevey has dated in the past and what he may be looking for in a perfect partner.
Who has Ryan Paevey dated?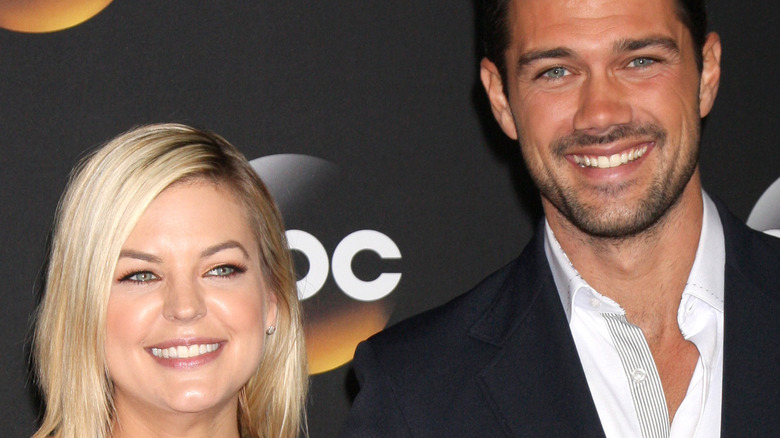 Kathy Hutchins/Shutterstock
It seems that Ryan Paevey likes to keep his private life private. He's seemingly currently single, and he hasn't given many clues about his past relationships (via Whos Dated Who). During his tenure at "General Hospital," Paevey was rumored to be getting cozy with his onscreen love, Kirsten Storms, in real life (via Medadm). These rumors were unconfirmed.
In 2015, Paevey was romantically linked to model and blogger Jessica Hinton (via Creeto). He shared a photo with Hinton on Instagram before removing it and replacing it with a post that read, "For the second time, a moment from my private life with someone I care about was removed from social media by bitterness. If you do not approve of my life or who I choose to surround myself with, kindly leave." To add to the drama, he also tagged Hinton in the post. While Paevey hasn't posted about a potential girlfriend since, it's very possible that he pulled the plug on internet PDA after what must have been negative comments about Hinton. Yikes.
Ryan Paevey's dream partner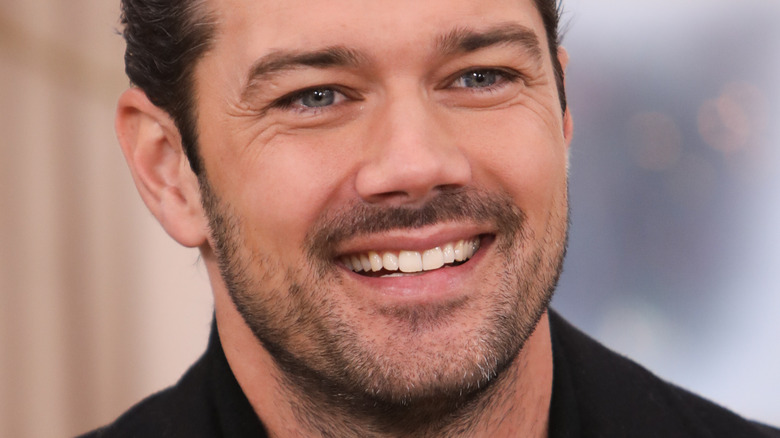 Paul Archuleta/Getty Images
Ryan Paevey may not have met his dream girl yet, but he knows what he's looking for. In an interview with Hallmark, he said, "Brains and a sense of humor trump everything else." He also added, "I absolutely believe in love at first sight. It's a real thing. Totally happens." You kind of have to believe in love at first sight to be that convincing as a leading man in Hallmark movies, right? Furthermore, when talking about his popular film "Unleashing Mr. Darcy," Paevey said, "I'd like to meet an Elizabeth," in reference to his character's love interest, played by Cindy Busby. 
To meet an Elizabeth IRL, Paevey may need to make more time for it. He told Extra that he's a self-proclaimed "workaholic" and said, "I don't even have a dog. I have a thriving houseplant." He has said, however, "I'm committed to growing and improving professionally; taking risks, learning, giving back. And personally, I'd love to take some strides towards starting a family" (via SheKnows).
It's really no wonder that he doesn't have the time for dating; Paevey actually has another career in addition to making movies: designing jewelry. And, it doesn't seem that he'll be slowing down with work anytime soon. While some stars are opting to leave the Hallmark Channel, Paevey is staying put. In May 2022, he signed a multiple movie deal with the network (via Parade). While we may not see Paevey settling down with his soulmate anytime soon, we plan on watching him live out more love stories on the Hallmark Channel.